Abigail Spanberger Announces Run for Virginia Governor in 2025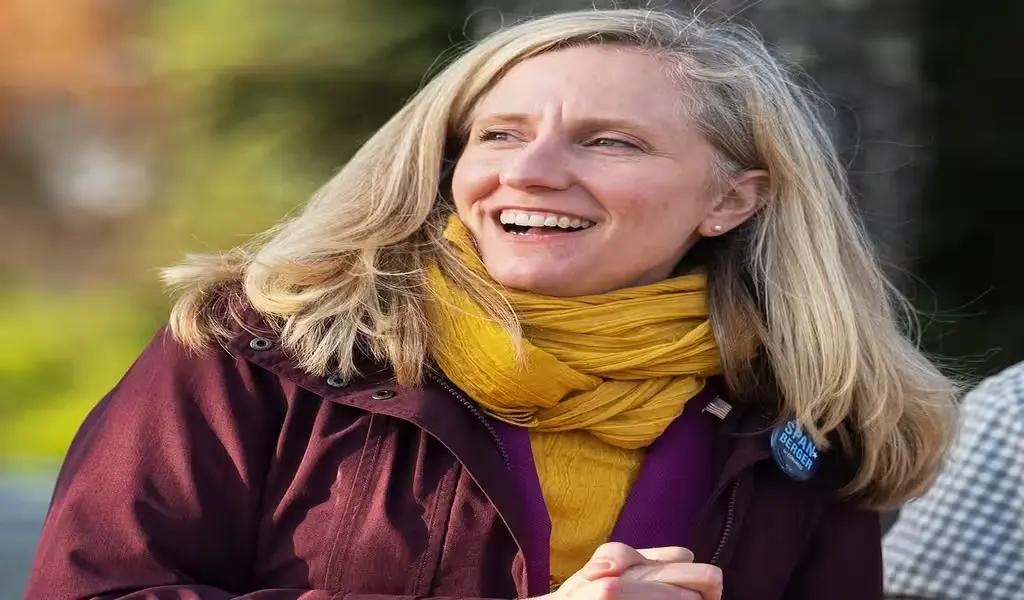 (CTN News) – Abigail Spanberger, a Democrat from a swing district and a former CIA officer who has occasionally butted heads with her party's leadership and left flank, revealed on Monday that she will not be seeking reelection in 2020 but will instead run for governor of Virginia in 2025.
Abigail Spanberger, 44, made history on Monday by being the first candidate from either major party to formally enter the race with the release of a campaign film. She is vying to replace Republican Governor Glenn Youngkin, who cannot serve more than two consecutive terms due to term limits in the state constitution.
The privilege of serving Virginians in the U.S. House of Representatives has been the highest honour of my life. "Today, I am proud to announce that I will be working hard to gain the support and trust of all Virginians to continue this service as the next Governor of Virginia," Abigail Spanberger said in a statement posted by her campaign.
Those words sum up my life in Virginia: "Virginia is where I grew up, where I am raising my own family, and where I intend to build a stronger future for the next generation of Virginians."
Abigail Spanberger's early entry gives Democrats more time to recruit candidates to run in the 7th District, a competitive territory stretching from the Washington suburbs of Prince William County nearly to Ashland in the outer reaches of Greater Richmond.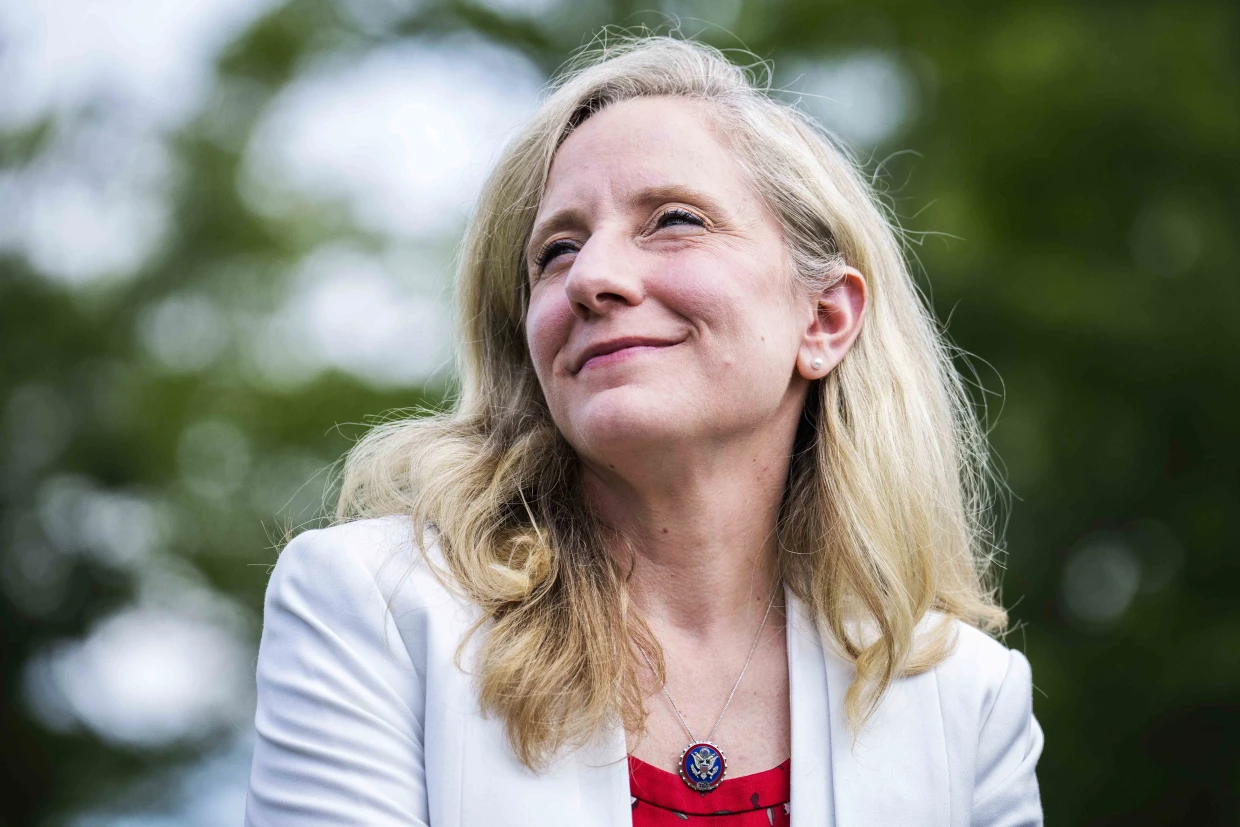 This is because the district's election is not until 2025. In contrast, Youngkin entered the 2021 contest in January of that year, and Democratic former governor Terry McAuliffe entered the race in December of 2020.
It is widely anticipated that Abigail Spanberger's decision will encourage candidates from both parties to quickly enter the race and begin fundraising for a campaign that last time cost Youngkin and McAuliffe a record-breaking $137 million.
Levar Stoney, the Democratic mayor of Richmond, has been hinting at a run for his party's candidature for months. Politico reported last week that Stoney has recruited a team and wants to declare before the end of the year. Lt. Governor Winsome Earle-Sears and Attorney General Jason S. Miyares are frontrunners for the Republican nomination.
In 2018, Abigail Spanberger captured national attention when she defeated tea party favourite and Republican Dave Brat in the 7th Congressional District of Virginia, a traditional GOP bastion in a suburban-rural area of central Virginia.
Abigail Spanberger was subsequently reelected to a third term. She was unopposed in the next two elections as well, including this past year when her district was moved further north into Richmond's suburbs.
Spanberger, who was born in New Jersey to a nurse and a police officer, grew up in the Richmond suburbs after her father switched careers and began working for the U.S. Postal Inspection Service.
Abigail Spanberger had an interest in learning languages thanks to her babysitter from Ecuador, and she eventually became fluent enough in French, Spanish, German, and Italian to recruit spies for the CIA from 2006 until 2014. She was the CIA's only working mother, which she said was to her benefit.
"I would say the pregnant lady waddling through foreign cities is easily overlooked," she told The Washington Post in an interview during her 2018 candidature.
They have three daughters, all of whom are in school age.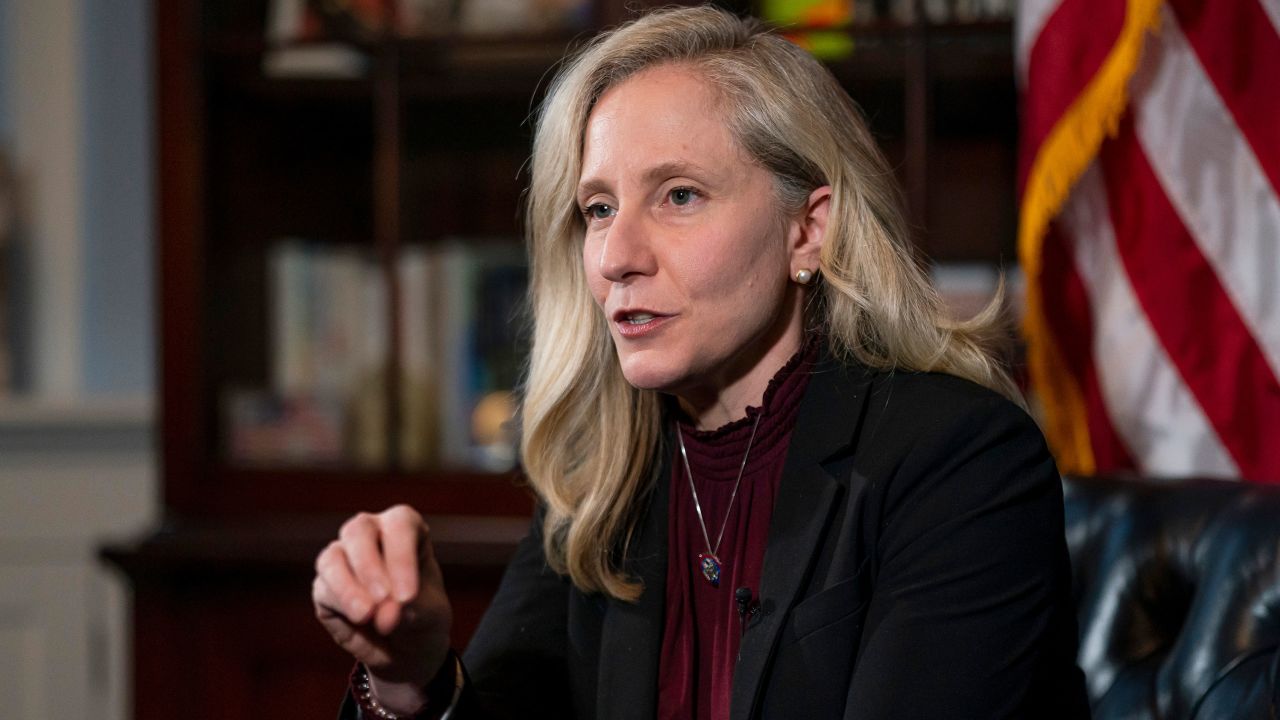 Abigail Spanberger has energised the Democratic base with her history as an organiser with the gun-control group Moms Demand Action, while appealing to independents and moderate Republicans in her swing district through her career in federal law enforcement and the CIA.
In the House, she has made an effort to walk a similar line, disagreeing with some of her party's more extreme members on issues like abortion rights while disagreeing with their "defund the police" rhetoric. Nonpartisan groups such as the Common Ground Committee have routinely ranked her one of the country's most nonpartisan politicians.
In addition to never having supported Nancy Pelosi's (D-Calif.) bid for House speaker, Abigail Spanberger went on record last year criticising Pelosi for her handling of legislation to prohibit members of Congress from trading stock, saying that Pelosi had put up legislation that was "designed to fail."
In an interview with the New York Times published in November 2021, Abigail Spanberger criticised her party's rhetoric and negotiating methods around President Biden's original Build Back Better plan, stating, "Nobody elected him to be FDR; they elected him to be normal and stop the chaos."
Biden, who had not been informed of her absence, called the congresswoman and said, "Hello, Abigail, it's President Roosevelt."
Spanberger presents herself in her campaign announcement video, dubbed "What Matters Most," as a public servant who can get things done despite the city of Washington's current partisan divide.
In her own words, "I committed to a life of service for our country and the people of Virginia," she says. "First in law enforcement, then at CIA working to keep our country safe, and today in Congress, where, despite dangerous polarisation, I have found ways to bring people together and focus on what really matters."
She presents herself in the film as a bulwark against conservative culture battles, such as prohibitions on books and abortion, while also being attentive to kitchen-table concerns (such as assisting veterans and small businesses and fighting addiction).
"When we rise above the chaos and division, we can focus on what matters most to Virginians: lowering prescription drug prices, growing the middle class, lowering costs, and easing inflation," she says.
To ensure the success of all students, we must stop seeing educators and children as political pawns and instead concentrate on attracting and maintaining qualified educators. as well as preventing extremists from further eroding reproductive rights for women. We can take advantage of this situation even if it is so divisive.