Most Beautiful Islands In The World: We've all fantasized about escaping the day-to-day and flying to a tropical paradise. Imagine bronze skin, cocktails, and turquoise waters. Maybe hiking up volcanos and diving reefs is more your style?
If you are not yet planning a vacation, brace yourself for some wanderlust. Fuel your daydreams with six of the most beautiful islands in the world.
Maldives
1200 islands make up these land clusters in the middle of the Indian Ocean. The Maldives is a postcard island paradise that enjoys warm weather, year-round.
These islands are popular destinations for celebrities. There is a vast range of exclusive accommodation. Sleep below sea level or dine with fish in an underwater restaurant.
The pristine coral reefs of The Baa Atoll Biosphere Reserve attract divers from around the world. HP reef at Malé Atol and Banana Reef at Kuda Kalhli are great spots for snorkeling.
Milaidhoo is a more adult-exclusive island, ideal for honeymooners. Amilla is a paradise for foodies with several world-class restaurants. Find everything from pizza to Japanese-fusion dishes.
St. Lucia, Caribbean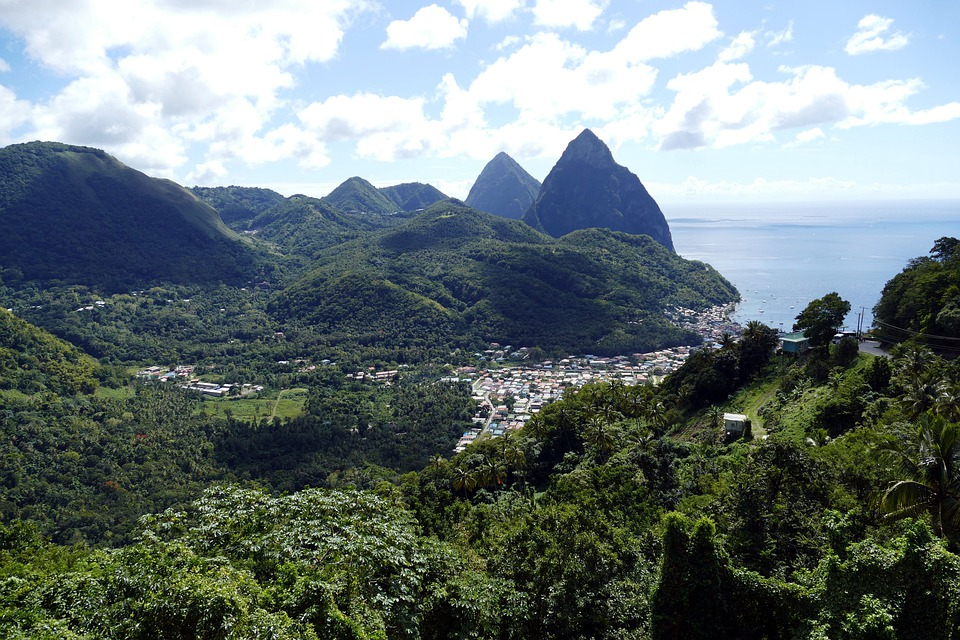 This mountainous island in the eastern Caribbean is covered with jungle. St Lucia is the perfect romantic getaway for adventure lovers. Go trekking to discover cascading waterfalls. Soak in volcanic springs or sip rum punch on the beach.
The island has a rich history and is a melting pot of culture. French, English, and African influences shine through in architecture and food. Plantations of pineapples and bananas remain from times gone by.
A pair of volcanoes called the Pitons, watch over the island. These are visible no matter where you are, they even have a beer named after them. If you are feeling fit, you can join a 6hr trek up Petit Piton.
There is always something happening in St Lucia. From fishing contests to sailing regattas and weekly fish fries. Plan your trip to catch the St Lucia Carnival in July.
Pigeon Island is accessible via a causeway. Visit the camp of an infamous pirate or walk up to the Fort Rodney ruins.
Bazaruto Archipelago, Mozambique
These six islands located on the east coast of Africa are known as the Pearl of the Indian Ocean. The shallow turquoise waters are home to untouched reefs and rich marine life. This is one of the top destinations for snorkeling and diving.
The area is protected and is one of few places to see dugongs. These animals inspired stories of mermaids. These waters are home to over 2000 fish species. Look for whale sharks, leatherback turtles, and dolphins.
The islands are relatively off the beaten track. Big resorts have only appeared in the last few years. Feel as though you are on a private beach. The white sands squeak beneath your feet.
Bazaruto is the biggest island. Hike the sand dunes or see crocodiles in the inland lakes. Sail on a traditional dhow for a picnic on the nearby Benguerra or Santa Carolina islands.
Dalmatian Islands, Croatia
The Dalmatian Islands, in the Adriatic sea, have a little bit of everything. Rent a boat in Croatia and go island hopping. Each island is unique and the surrounding waters offer some of the best sailing conditions.
See the beautiful gothic churches of Hvar or walk up to the 13th-century fortress for spectacular views. Hvar town is famous for its raging nightlife. Stroll through the narrow streets of Stari Grad, Croatia's oldest town.
On Brac, Zlatni Rat, and Golden Horn are some of Croatia's most famous beaches. Mljet is a peaceful island with a 12th-century monastery at the center of a saltwater lake.
The white-washed walls and red roofs of Korčula are picture-perfect. While on this island, join a vineyard tour.
Galapagos Islands, Ecuador
The Galapagos is a nature lover's paradise. This is the famous site where Charles Darwin's formed his theory of evolution. There is a rich biodiversity of animal life. This includes marine iguanas, blue-footed boobies, giant tortoises, and sally lightfoot crabs.
Every year, thousands of visitors fly into this 19 island archipelago. The best way to observe wildlife is on guided trekking, or snorkeling tour.
Isabela is the largest island. Hike up volcanos or birdwatch at Flamingo Lake.
Santa Cruz is the island's tourism hub. Take time to see the Charles Darwin Research station. Visit the fish market or walk to Tortuga Bay beach.
Palawan, Philippines
Palawan islands are situated southwest of Borneo. Waters are clear and it is easy to find a secret bay to get the perfect tan.
The limestone cliffs and salty lagoons of El Nido and Tay Tay are popular attractions. These areas are rich in fauna and flora.
Go spelunking or kayak down the underground river at Puerto Princesa National Park. Nearby is Honda Bay, a launchpad for island hopping on traditional outrigger boats.
The star of Coron island is Kayangan Lake and its breathtaking rock formations. The lake is fed by a hot spring and gets warmer with depth. Divers will love exploring World War II shipwrecks in this region.
People Also Read:
TikTok Could Be More Dangerous Than You Think
Does Property Investment is a Better Deal for Property Buyers During High Inflation?
Who Is John Crestani? Should You Trust Him?