Who Is John Crestani? Should You Trust Him?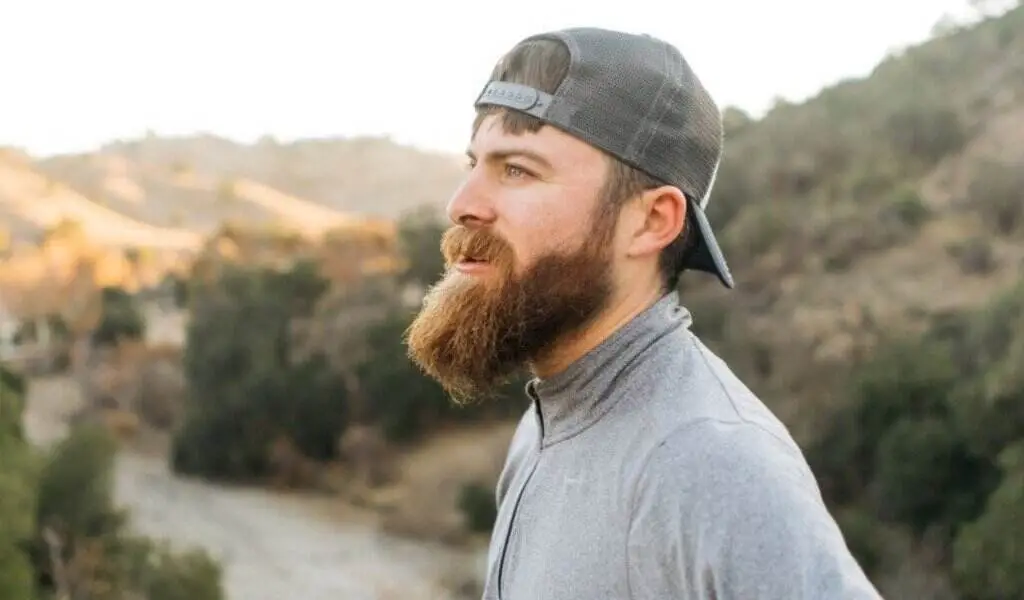 Have you seen the super affiliate system yet? Well, if you have been around the online marketing space at all, then you will most likely have seen a majority of people that are into affiliate marketing or internet marketer gurus leveraging the work of John Crestani and his super affiliate pro program.
Without going too deep into what the super affiliate system is all about, I want to quickly get us back onto who John Crestani is and why he has become so popular in such a short time.
Who Is John Crestani?
John Crestani comes from a corporate background where he was working for some big companies being employed as an IT guy. Even though life was pretty good for him munching on cookies while spending 8 hours in front of his computer, he eventually joined the rat race and became a manager.
He then decided that it was time to take on his own path, do things his own way, and follow his heart. As we all know, this is where the story begins and with just a few short years of experience under his belt, he has become one of the highly sought-after experts in affiliate marketing.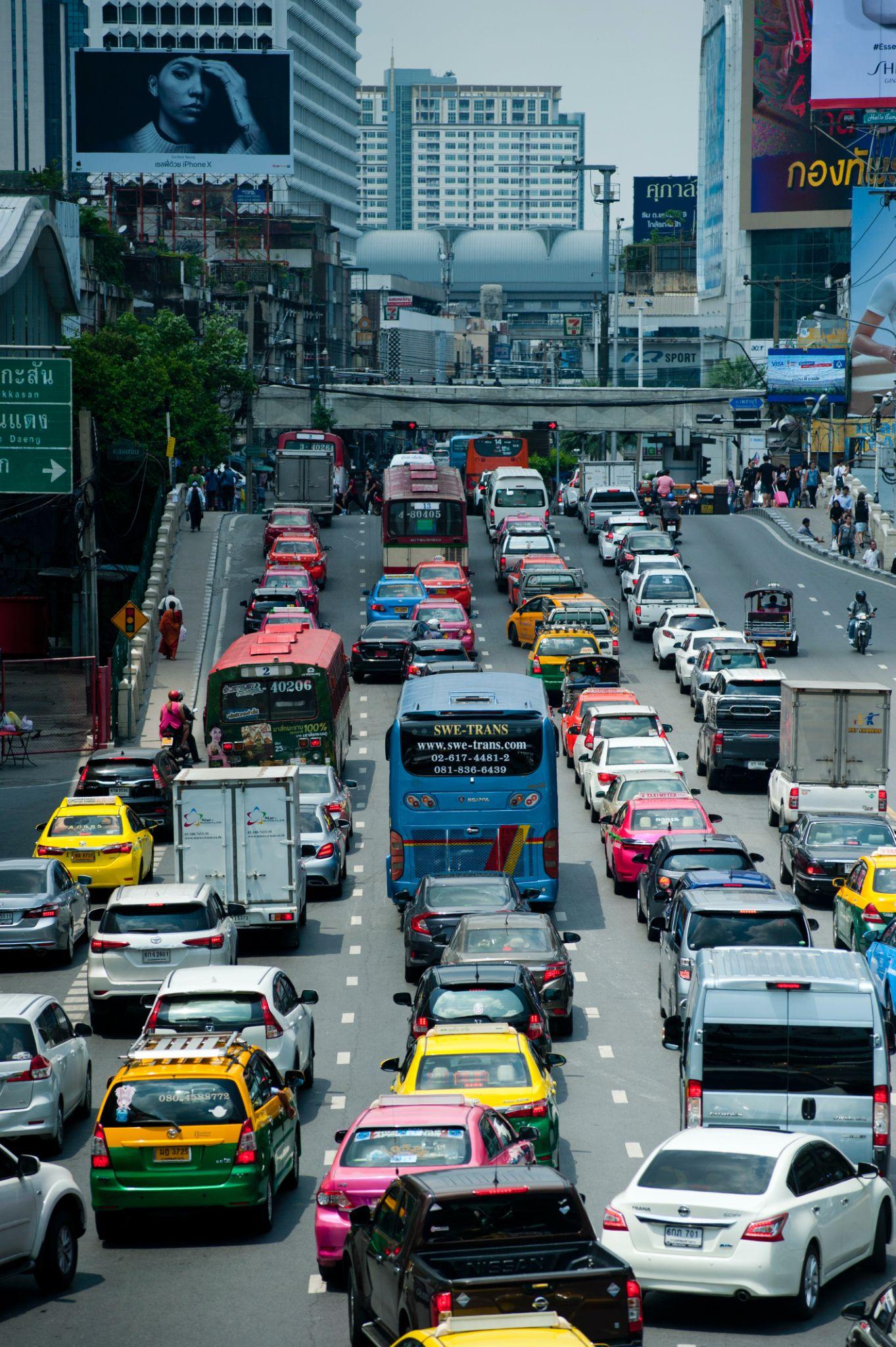 Early Days
I am sure you are starting to wonder why there is so much hype around this guy because surely there must be something that makes him different from everyone else.
John started out as a regular college kid who soon dropped out and spent his days playing video games. He wasn't happy with the path he was taking and decided to take a trip to Thailand to find out what other options he might have.
During this trip, he stumbled upon Tim Ferriss' book "The 4 Hour Work Week" while in a bookstore and got his first taste of internet marketing and affiliate marketing.
This whole story sounds so familiar and cliche, doesn't it? I mean you probably know someone who was at that point once where they were not satisfied with their lives but then finally made that big decision to take control and do things differently.
Well, John was this regular guy in the crowd. He started selling stuff on eBay, which you can imagine how well any 21-year-old college student would sell anything successfully enough to make a living off of it.
So he had to get a full-time job at an agency in Los Angeles where he discovered pay-per-click advertising and affiliate marketing.
This is where he found out that it didn't matter if he had his own products to sell, or if he was doing his own ad campaigns – you could paysites to feature other people's products and ads and make money off of it.
He didn't need the traditional campaigns and advertisements, every time someone clicked on his ad, he could make money. That idea blew his mind.
Well, John was one of those guys who when they find out about something that could give them an edge; go all-in on it. He started spending hours upon hours in front of the computer using every free resource he could get his hands on to learn about internet marketing and how he could make the most money out of this thing.
John Crestani's Professional Career
It didn't happen overnight obviously, but with some great dedication, he managed to leave his job at the firm and pursue a career in affiliate marketing.
In a short time, he managed to grow his income from there to the heights of six-figure sums a month and beyond. He had become a true internet millionaire who was making money online regardless of where he was.
Since then he has become a major presence in the world of internet marketing and affiliate marketing, using his success to help others achieve what he did by sharing his knowledge.
His work was recognized by some of the prestigious names in the industry and he became a highly sought-after expert by many of the top marketers. He was featured in major publications such as Forbes, NBC, FOX News, CBS, and Entrepreneur.
Today, John Crestani is coaching others who want to learn more about internet marketing strategies and has even published a book titled "Work at home: Secrets & Scams To Avoid" where he talks about the history of the home business industry and separates fact from fiction.
He further demonstrates why so many people are turning to internet marketing as a viable source of income. Part of John's inspiration for writing his new book was that he noticed there were many online scams preying upon the hopes and dreams of those who wanted to earn an income working from home or online.
He goes through the whole process that got him earning six figures online while only working 20 hours a week from home and giving you one of the best affiliate marketing systems online today: super affiliate pro.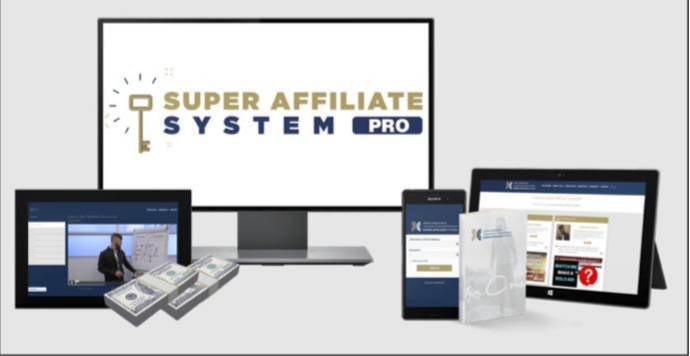 What is John Crestani's "Super Affiliate" Program?
The super affiliate system is taking over the industry by storm. This program is making marketers rush into it just because they hear that people are making millions with it.
It's not just a program that tells you how to be successful in affiliate marketing – it's more about sharing the collective knowledge of John Crestani so that people can learn from all of his experiences in order to be successful themselves.
This looks pretty much like any other affiliate program out there where you will have access to tools in order to promote goods or services provided by others in exchange for some commission. Nothing new here.
However! This system goes far beyond that. You will learn how to generate traffic online, create campaigns that can convert visitors into buyers, use several strategies to monetize your blogs even if you are a beginner.
How to scale up your business so you can grow it easier than ever before, how to attract more customers on autopilot who are interested in whatever you are offering. Furthermore, how to make passive income with it!
If you are already an experienced affiliate marketer, you might know most of the things in this course. But I still suggest that you try out the program with their 30-day money-back guarantee to see if it will be a good fit for you.
If you are new to this business, it's also recommended for you for two reasons: first because it teaches you how to be successful in affiliate marketing, and second – because there are some advanced strategies that you can use even if your site or blog is fairly new.
This way, you can speed up your experience with online marketing by using techniques proven by other marketers before investing time in doing something that doesn't work.
Is It Worth It?
The super affiliate system can be incredibly useful if you know how to do it right. The best thing about affiliate marketing is that there are so many different niches to choose from!
And the niches don't have to be super-competitive either because you're not really competing with other businesses as much as you're just promoting a product or service.
This system also helps to produce content and build a brand around that content. For example, you can write an eBook or blog post about a product or service then use that as the basis for your affiliate marketing campaign.
This helps your audience learn more about the topic and makes them much more likely to buy the product you're promoting as a result!
The course was a big success and many people were claiming that the programs they paid for over a thousand bucks did not provide them with such great value! Even some of these other courses didn't give out such a generous affiliate support program.
After seeing this success, let's take a look at the reasons why you should trust John Crestani!
Why Should You Trust Him?
There are indeed thousands of scams artists selling get-rich-quick schemes and "making it online" courses, but none of that actually works. And you'll end up losing money in the long run.
John Crestani made his success through hard work and determination. He didn't make up the process he teaches to his users but instead uses actual experiences for his courses.
The "Super Affiliate Program" uses proven tactics for increasing traffic to businesses of all sizes and turning anyone into an affiliate without having to own a product.
Through his YouTube channel and course, you'll learn everything you need to know about how to make money online with strategies that actually work. Even if you don't know anything about affiliate marketing, you'll be able to get started with what John has to offer.
On top of that, his feature in such a huge publication as 'Forbes' is proof that he doesn't just want to sell you a course. He wants his students to succeed and earn money through affiliates.
John Crestani is one of the few who has mastered affiliate marketing in such a short time and made it easy for anyone to get involved and start making big bucks.
Also Check:
Anna Karen, EastEnders Legend, Dies in A House Fire at 85
Emmy Rossum Will Play Tom Holland's Mother In 'The Crowded Room'
How can I Get a Free Trial of HBO Max in Canada?
Mark Ruffalo Prays For the 'Innocent' Victims Of The Russia-Ukraine War