Thailand Seek Help From Neighbors to Reduce Transboundary Air Pollution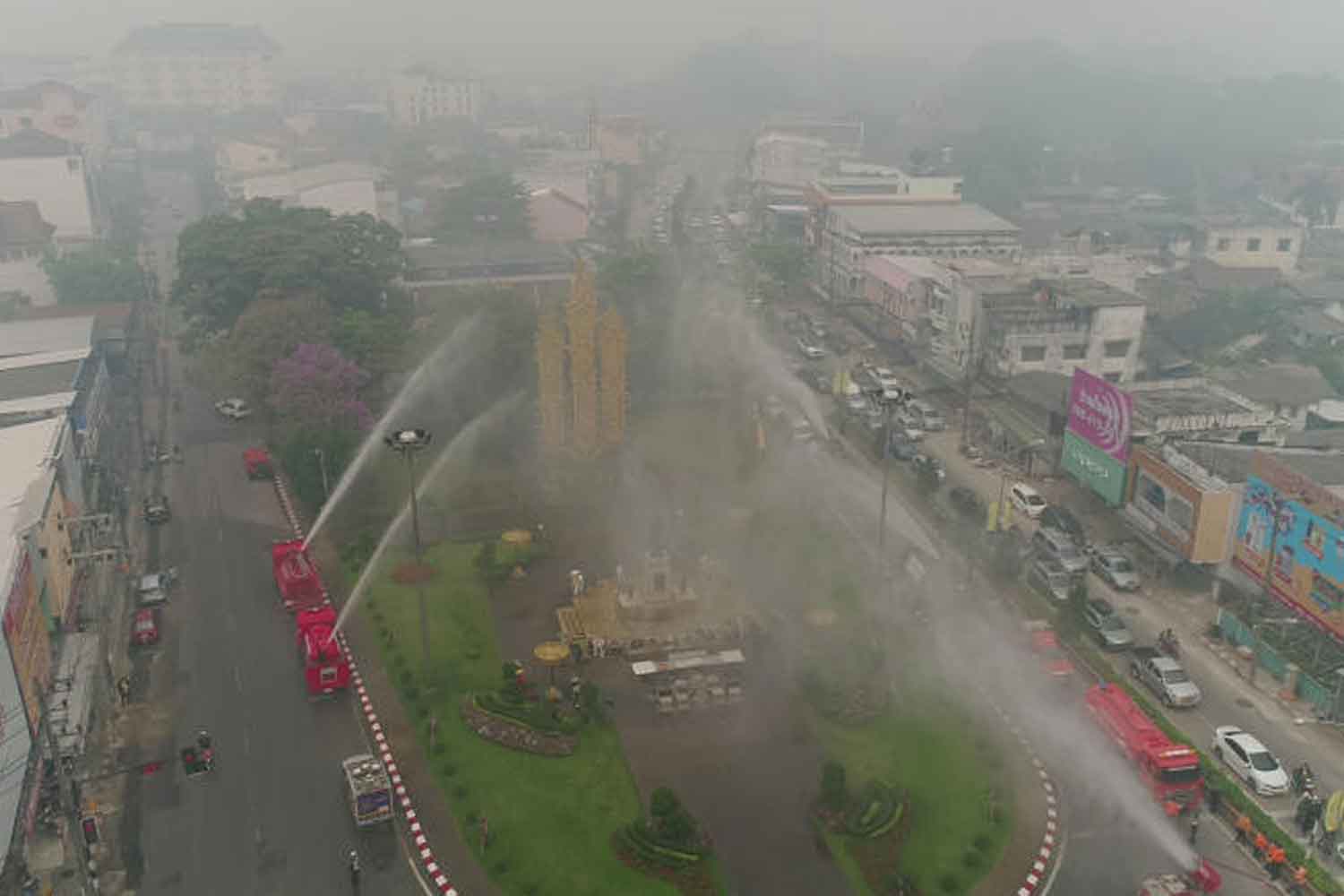 The Ministry of Foreign Affairs reports it's working to speed up regional efforts to reduce transboundary air pollution, which is severely impacting northern Thailand.
The public, commercial, agricultural, industrial, and civil sectors must all work together to successfully reduce transboundary haze pollution, according to Foreign Affairs spokeswoman Kanchana Patarachoke. She noted that air pollution has long been a problem that this area has tried to solve.
Mr. Don Pramudwinai, the minister of foreign affairs, has held discussions with his counterparts over worries about man-made wildfires in these nations that are allegedly exacerbating the issue and having an effect on Thailand, she said.
The Foreign Affairs Minister also gave the Thai envoy to Myanmar the task of pursuing further discussions with the ministry of natural resources and environmental conservation in Myanmar.
According to Ms. Kanchana, Myanmar is stepping up its efforts to deal with its wildfire situation and appears eager to collaborate with Thailand and other countries in the region.
Additionally, she said, the environment ministry has written to its counterparts in Cambodia, Laos, Myanmar, and Vietnam to request more assistance, particularly as the region's transboundary haze pollution worsens during the dry season in these countries.
She added that Mr. Don and Prime Minister Prayut Chan-o-cha have also urged Asean Secretary-General Dr. Kao Kim Hourn to back Thailand's efforts to strengthen regional cooperation under the Asean Agreement on Transboundary Haze Pollution, which has been in effect since 2003.
Gen Prayut and Mr. Don received assurances from the Asean Secretary-General that he is willing to help advance the problem during his three-day visit to Thailand, she said.
The ministry has sought cooperation in battling transboundary haze pollution through a number of other regional methods in addition to bilateral discussions with neighbouring nations, she said.
The transboundary haze situation was most recently discussed on February 28 in Indonesia at an informal gathering of top Asean officials, she said. She said that later this year, Asean hopes to establish an Asean Co-coordinating Centre for Transboundary Haze Pollution Control.

Air Pollution at Toxic Levels
At noon on Sunday, only the upper North still had dangerously high PM2.5 readings, with Chiang Dao district in Chiang Mai province experiencing the worst air pollution.
The provinces of Chiang Mai, Chiang Rai, Lampang, Lamphum, Mae Hong Son, Nan, and Phayao were found to have hazardous amounts of particulate matter with a diameter of 2.5 micrometres or less (PM2.5), according to the Pollution Control Department.
Prior to Sunday at noon, PM2.5 concentrations varied from 91 to 310 micrograms per cubic metre of air over the previous 24 hours. The Chiang Dao neighbourhood of Chiang Mai recorded the highest number.
In the Chiang Rai neighbourhood of Mae Sai, the amount was 307 g/m3.
In the meantime, a low pressure system in the upper part of the country was anticipated to bring heavy rains there from Sunday to Thursday.
According to the department, a high pressure system from China will collide with hot, humid air in the upper portion of the country on Friday and Saturday, presumably bringing summer storms with hail and thunder.
Helicopters Fight Forest Fire
Authorities in Issan yesterday sent out six helicopters to extinguish the remaining mountain fire on Khao Wangree, which had earlier expanded from a sizable fire on Khao Chaphlu brought on by a lightning strike in Nakhon Nayok.
After the lightning hit, the fire quickly spread to Khao Laem, which is close to tambon Phrommani and Khao Phra in Muang district, on Wednesday. On Thursday, it reached Khao Nang Dam.
The Ministry of Natural Resources and Environment (MNRE), the Department of Disaster Prevention and Mitigation (DDPM), and the Royal Thai Army (RTA) had deployed five helicopters by Friday to drop 191,000 litres of water to put out the forest fire, with fire barriers being constructed by ground support.
According to a report released by the Department of Disaster Prevention and Mitigation (DDPM) yesterday, the fire was moving from Khao Nang Dam to Khao Tabak and Khao Wangree after already destroying 1,067 rai of land. There was no damage assessment provided right away.
Yesterday morning, volunteers and forest officers were dispatched to Khao Wangree to keep an eye on the situation. Six helicopters were trying to put out the fire at 1 o'clock.