Thailand's First Chinese Tour Arrives in Bangkok After 3 Year Hiatus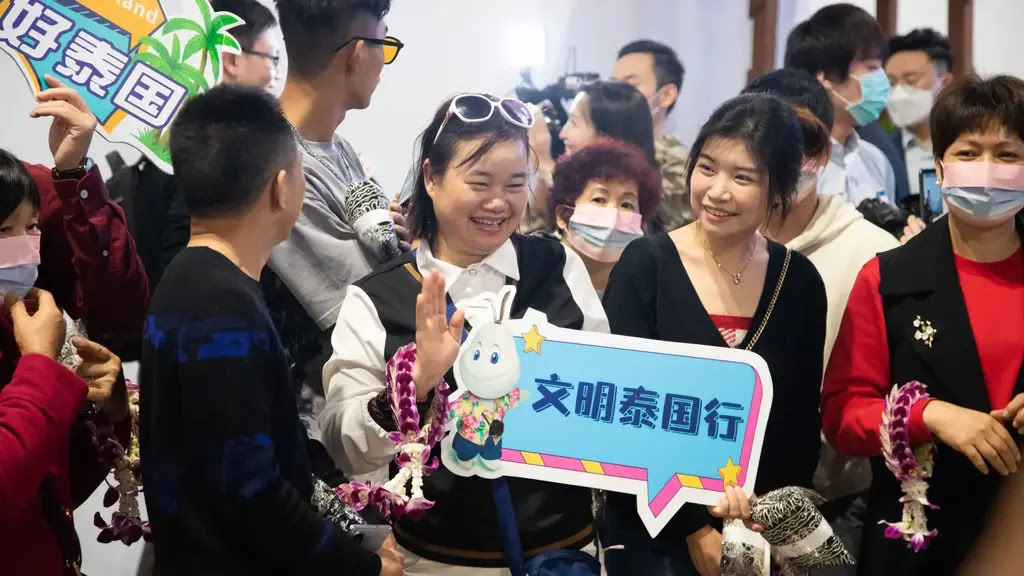 The first tour groups from China arrived in Bangkok on Monday, greeted by flowers and a warm welcome from Thailand's Tourism Authority betting on tourists' return to help its vital tourism sector recover.
Officials from the Thailand Tourism Authority and the Chinese Embassy in Thailand met the first two groups of about 20 tourists from Guangzhou at Don Mueang International Airport on Monday morning. On a six-day trip, the tourists will visit Bangkok before heading south to a seaside resort.
The arrival of the tour groups coincides with the resumption of outbound group tours in China, which was one of the world's largest outbound tourism markets prior to the pandemic.
China resumed outbound group travel to 20 countries beginning Monday, including Thailand, the Maldives, the United Arab Emirates, Russia, and New Zealand.
"Thailand is honored to be one of the 20 countries chosen to host Chinese tour groups once more. We are overjoyed to have received these first groups today and look forward to seeing many more in the future "Yuthasak Supasorn, governor of Thailand's Tourism Authority (TAT), stated during the airport's welcoming ceremony.
"I'm overjoyed and overjoyed to be back. Everything goes swimmingly on the way here. We can sense Thai people's hospitality and warmth "Tan Mingyuan, a 43-year-old tour guide who leads one of the groups, agreed.
Tan, who has worked in the tourism industry for over 20 years, believes Thailand has always been one of the top international destinations for Chinese tourists, and he anticipates a "substantial increase" in the number of Chinese tour groups visiting Thailand this year.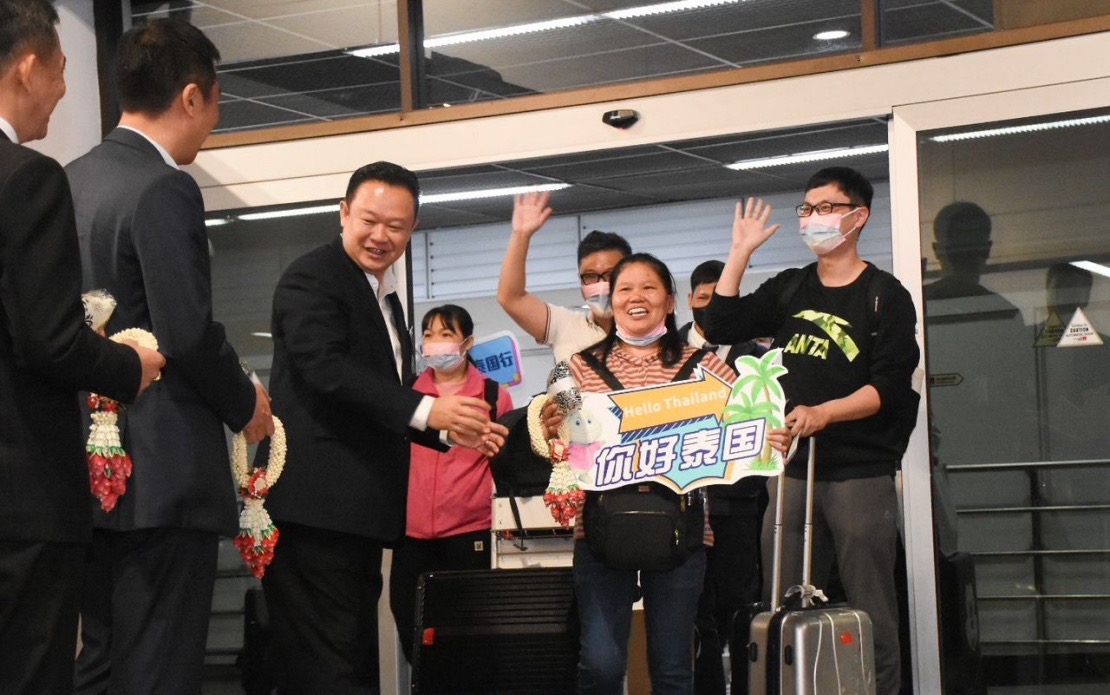 Yuthasak emphasized the importance of Chinese tourists to Thailand's tourism industry, which accounts for up to one-fifth of Thailand's GDP, saying, "our thanks go to China, the Chinese tour operators, and the Chinese tourists themselves for their continued confidence in Thailand as a preferred holiday destination."
Thailand welcomed 11.15 million international visitors in 2022, a sign of recovery but still far behind the record of nearly 40 million international tourist arrivals in 2019, with Chinese tourists accounting for more than a quarter of total arrivals.
According to Yuthasak, the TAT has set a goal of receiving at least 7 million Chinese tourists this year.
The Bank of Thailand, the country's central bank, stated last month that Thailand's tourism sector will recover more quickly as a result of the return of Chinese tourists, expecting the Thai economy to gain traction as a result of continued recovery in tourism and private consumption as a result of the return of Chinese tourists.

Thailand's prime minister is optimistic that the country will receive more than 30 million foreign tourists this year, according to a government spokesperson on Tuesday.
Prime Minister Prayuth Chan-ocha has directed relevant agencies to facilitate visitors' travel and ensure their safety, according to Anucha Burapachaisri, a spokesperson for the PM.
According to him, the government initially predicted more than 20 million foreign tourists this year, but later increased that figure to 28 million.
"Recently, the prime minister has expressed confidence that tourist numbers will exceed 30 million," Anucha said.
The most recent projection follows China's reopening of the border and the return of Chinese tourists.
Thailand now expects at least 7 to 8 million Chinese visitors this year, up from a previous forecast of at least 5 million, according to Yuthasak Supasorn, governor of Thailand's Tourism Authority.
"We didn't expect China to allow group tours…now we're seeing at least 7 to 8 million people," he said.
The new estimate would be more than half of the 11 million Chinese visitors recorded in 2019 prior to the pandemic.
According to Yuthasak, Thailand received 99,429 Chinese tourists from January to February of this year.
In January, there were approximately 2.1 million foreign tourist arrivals, he added.
Thailand exceeded its tourism target of 11.15 million foreign visitors in 2022, up from around 428,000 the previous year, when broad pandemic-related travel restrictions were in place.