School Roof Collapses in Northern Thailand Killing 4 Students
Six people were killed Monday in northern Thailand when a metal roof on a school's activity centre collapsed due to heavy winds from a summer storm. Eighteen other people were hospitalised.
According to Phichit province's official disaster protection department and public relations office, pupils had sought cover inside the activity centre at Wat Nern Por primary school in Phichit province, 300 kilometres (185 miles) north of Bangkok.
Patcharin Siri, a member of the province Public Relations Department, confirmed the deaths of four children, one parent, and one member of the school's housekeeping staff.
This week, the meteorological bureau issued a warning for heavy rain in upper Thailand. Monday also marked the beginning of the rainy season.
In northern Thailand, including popular destinations like Chiang Mai and Chiang Rai, summer storms are a common occurrence during the wet season. The wet season in this region typically begins around May or June and lasts until October. During this period, the region experiences frequent rainfall, which often leads to thunderstorms.
Summer storms in northern Thailand can be intense, with heavy rain, thunder, lightning, and occasionally strong winds. These storms usually occur in the late afternoon or evening, and they can bring temporary relief from the heat and humidity. However, it's important to note that they can also cause localized flooding and temporary disruptions in transportation and outdoor activities.
The landscape of northern Thailand, with its mountains and forests, can influence the weather patterns and intensity of the storms. Some areas may experience more rainfall and storms than others due to local topography. Chiang Mai, for example, is located in a valley surrounded by mountains, which can sometimes result in more localized rain showers and storms.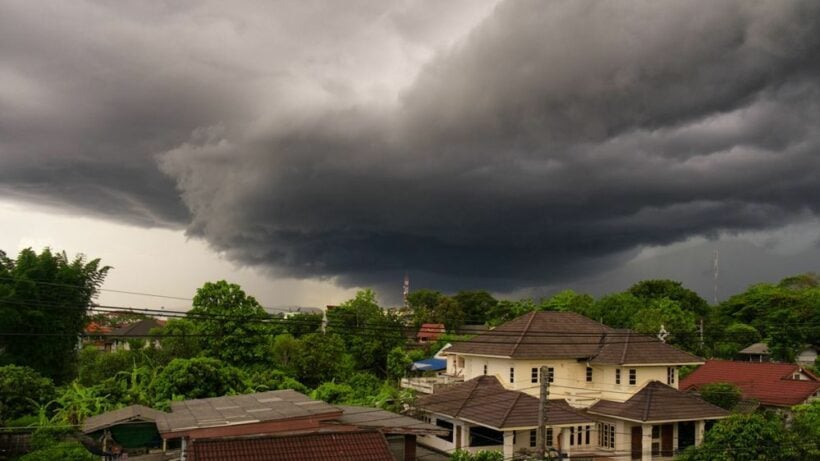 If you plan to visit northern Thailand during the summer, it's a good idea to be prepared for the possibility of summer storms. Keep an eye on weather forecasts, especially if you have outdoor activities planned, and consider carrying appropriate rain gear, such as a waterproof jacket and umbrella. Additionally, be aware that some tourist attractions or outdoor activities may be affected or temporarily closed during heavy rain or storms.
Despite the potential for summer storms, northern Thailand can still be an enjoyable destination during the wet season. The countryside is lush and green, and the rain often brings a pleasant coolness to the air after a hot day. Just be flexible with your plans and embrace the unique beauty that the rainy season can offer in this region.