Railway Bridge Collapses in India Killing 26 People
India officials have reported that at least 26 people were murdered and many more are missing after a railway bridge under construction in north-eastern India collapsed. The tragedy happened near the town of Sairang in Mizoram, India.
According to local media sources, up to 40 workmen were present when a portion of the bridge collapsed. The reason of the occurrence is unknown, and the railway authorities has launched an investigation. So far, three people have been rescued.
One of the injured workers had to be lowered from the top of one of the bridge's 100m (328ft) pillars. The event occurred on the Kurung River, around 20 kilometres (12 miles) from Aizawl, Mizoram's capital.
In a statement, Prime Minister Narendra Modi's office said, "All possible assistance is being provided to those affected."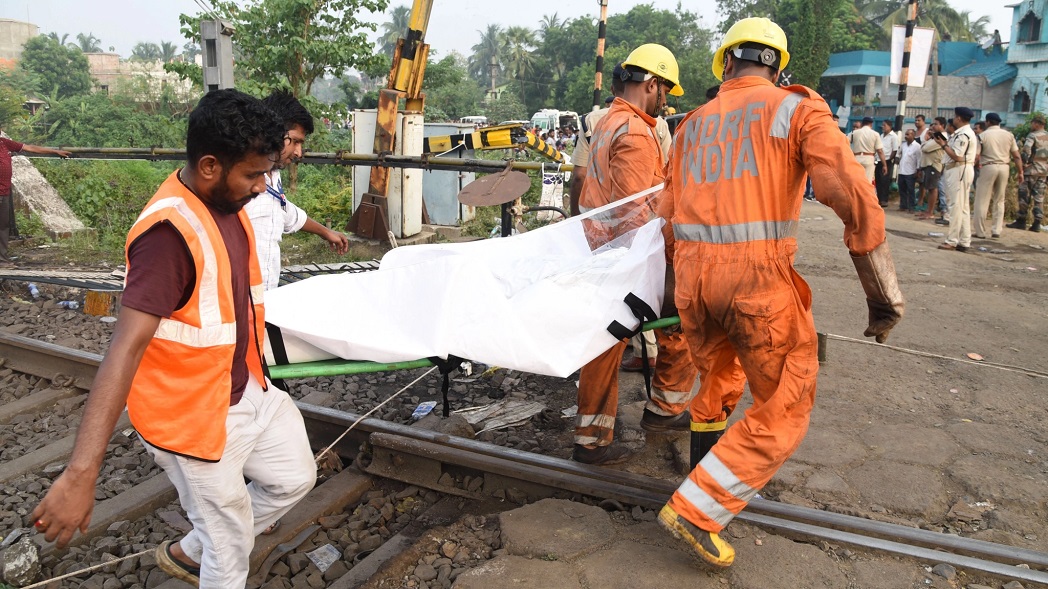 The government would reimburse the next of kin of those slain 200,000 rupees (£1,900; $2,400). According to Reuters, all of the victims are from West Bengal.
"Words cannot express the depth of our sorrow and sympathy for the families affected by this tragic event," said Lalchamliana, Mizoram's Home Minister.
After nearly two years of construction, the Khamrang-Sihhmui railway line will be 51 kilometres long and completed in December.
In India, accidents on these types of construction sites are not rare.
In October of last year, a pedestrian suspension bridge in India's western state of Gujarat collapsed, killing over 140 people.

New Traffic Safety Rating System for India
Meanwhile, To make its automobiles and roads safer, India's Ministry of Road Transport and Highways announced on Tuesday that it will implement a new safety rating system for passenger cars in October based on tests such as front and side accidents.
According to government figures, over 150,000 people perished in accidents on India's roads last year, making it the world's third largest car market.
Cars will be granted a rating of one to five stars under the new system, based on crash testing and other safety characteristics, to assist purchasers make an informed selection and to encourage automakers to improve their safety standards.
When introducing the safety rating system, Nitin Gadkari assured reporters that the change would also bring Indian cars up to global norms.
"This is going to increase production, give more profits, and increase the number of orders not just in the domestic market, but also in the international market," Gadkari stated.
According to him, the government has already received requests from various companies to test and certify more than 30 car types.
Maruti Suzuki India Ltd (MRTI.NS) stated that at least three vehicles will be available for testing.
Toyota Kirloskar Motor's country head and executive vice president, Vikram Gulati, stated that the technology will allow consumers to compare "safety aspects of various products on offer."
According to officials, the programme would be voluntary, and testing will cost approximately 6 million rupees ($72,237), compared to the global fee of 25 million rupees ($300,988).
"This move eliminates the need for and associated costs of testing vehicles outside of (India)," said Kia India's chief sales and business officer, Myung-Sik Sohn.