28-Year-Old Police Officer Shot and Killed By Motorcyclist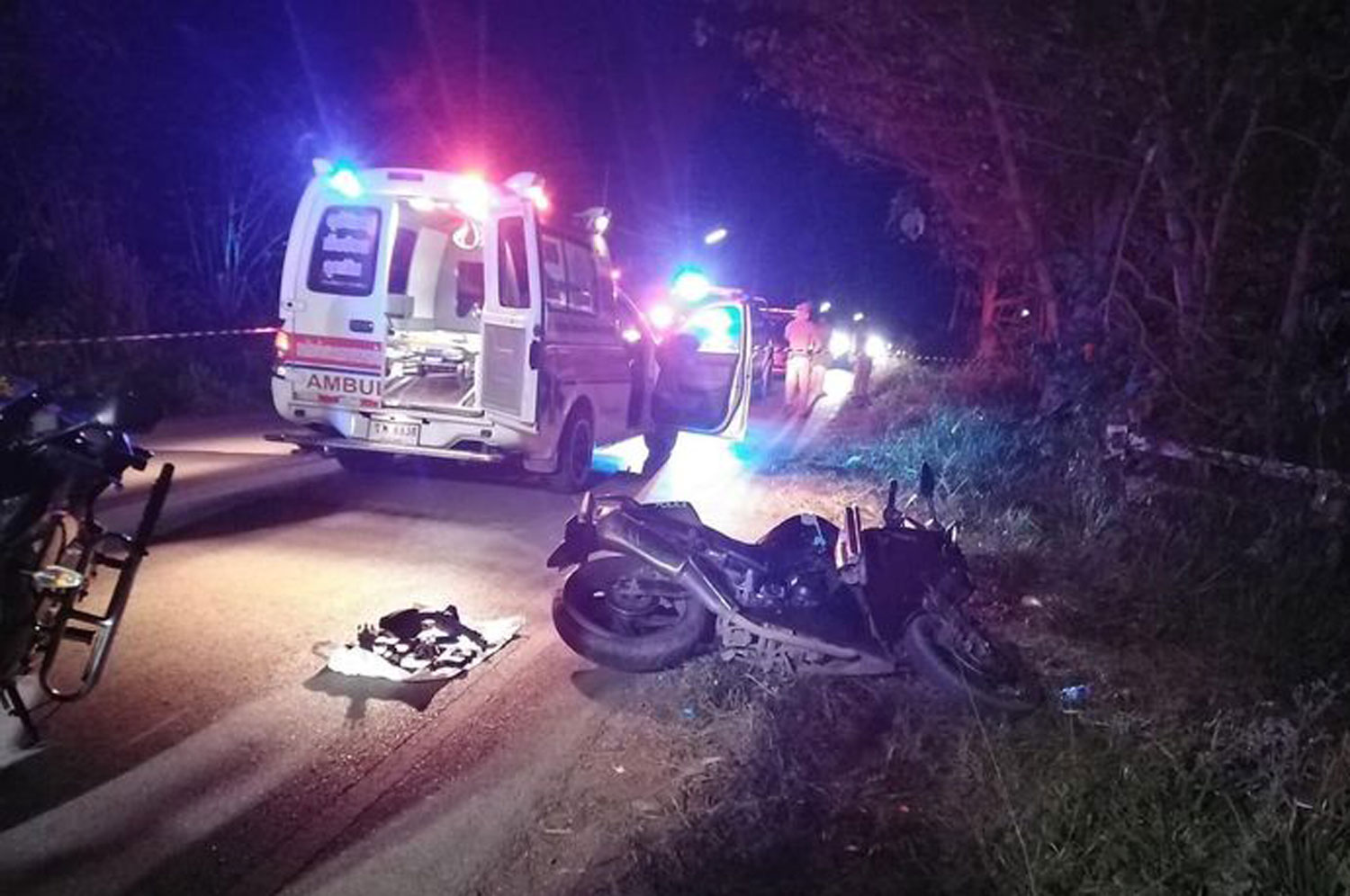 Police are on a man hunt for a motorcyclist who shot and killed a pursuing police officer in northeastern Thailand's Nakhon Ratchasima Province on Tuesday. The fatal shooting occurred at 9:35 p.m. on Tuesday evening.
Pol L/Cpl Atthaphol Boonmee, 28, a traffic police officer was found unconscious on the road near his fallen motorcycle by police and rescue workers dispatched to the scene. He'd been shot in the face several times.
He was rushed to Pak Chong Nana Hospital, medics performed CPR and used a defibrillator on him. He pronounced dead on arrival by doctors.
On the road leading to Nong Makha village, a woman identified only as Ms. Orasa, 24, told police she saw a man riding a motorcycle at high speed with a pursuing police officer on a patrol motorcycle close behind him. Soon after, she heard a series of bangs but had no idea they were gunshots.
She was on her way home from the hospital when she stopped to refuel her motorcycle. She then came across the patrol officer, who was bleeding on the road. She immediately dialed 911.
Police were looking for the murderer and examining surveillance camera footage from the road.
Police Officer Suspended
A Pattaya police officer accused of demanding 60,000 baht from a tourist for the possession of an e-cigarette has been suspended pending a serious disciplinary investigation.
Pol Senior Sgt Maj Noppakrit Pornwatanathanakij, a traffic officer in the Pattaya police station, was initially transferred to an inactive post at the operations centre of the provincial police office on Feb 1.
According to the report, a Chinese tour guide sent a message to other guides in his group saying that a tourist in his care was detained for having an e-cigarette by a police officer who demanded a 60,000 baht fine. The amount was reduced to 30,000 baht after some haggling. This allegedly occurred on January 28 or 29 in Pattaya.
A fact-finding committee was formed to look into the matter. The committee determined that Pol Sen Sgt Maj Noppakrit had committed a serious breach of discipline in violation of Section 112 (1) of the National Police Act.
Following that, another committee was formed to conduct a thorough disciplinary investigation into the officer.
On Tuesday, the provincial police office issued an order temporarily dismissing Pol Sen Sgt Maj Noppakrit from the force pending the outcome of the disciplinary investigation.
Pattaya police were to take legal action against the officer on extortion charges under the same order.