In The Midwest And South, Tornadoes Have Killed 11 People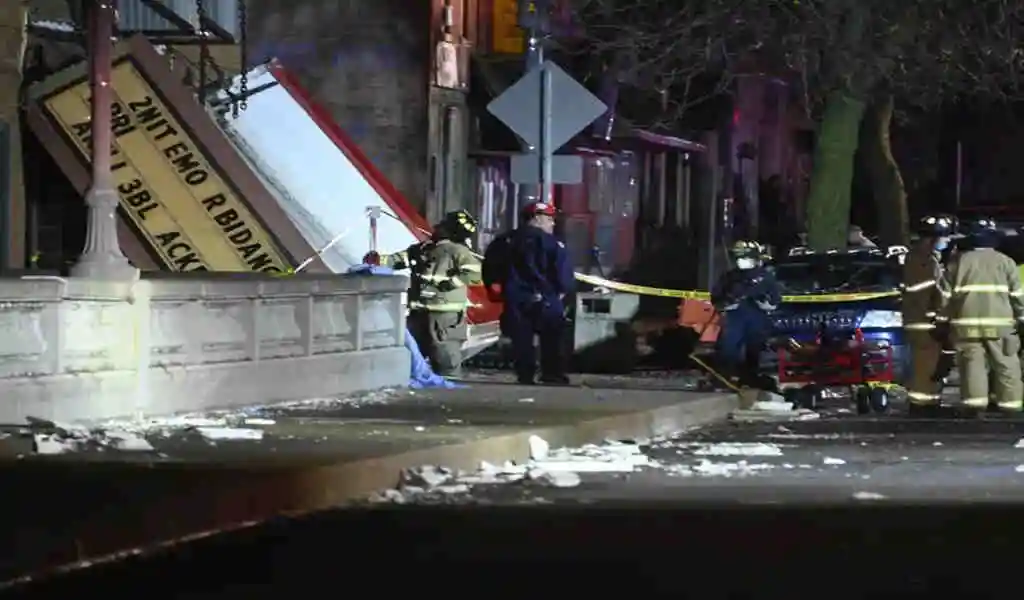 (CTN News) – In Illinois, tornadoes destroyed a packed theater during a heavy metal concert, killing at least 11 people. Small towns and big cities across the region are scrambling.
It was part of a big storm system that caused wildfires in the southern Plains and blizzard conditions in the Upper Midwest as tornadoes touched down into the night.
Four people died in Wynne, Arkansas, according to Cross County Coroner Eli Long. In addition to Alabama, Illinois, Indiana, Mississippi, and Little Rock, there were other deaths reported.
Lisa Powell Carter, a Wynne City Councilwoman, said there was no power and debris on the roads.
"I'm in a panic trying to get home, but we can't find the way," she said Friday night. It's so demolished in Wynne. … Houses have been destroyed, trees have been cut down."
In Belvidere, Illinois, 260 people were attending a heavy metal concert when a Tornadoes collapsed the roof, killing one person and seriously injuring 28, officials said.
Gabrielle Lewellyn, who had just entered the theater, reported that people rushed to lift the collapsed ceiling and pull people out.
A person was dragged from the rubble, and I held their hand and told them that it would all be okay. I did not know what to do next.
It says Morbid Angel, Crypta, Skeletal Remains, and Revocation will perform.
Three people also died in Sullivan County, Indiana, Emergency Management Director Jim Pirtle said. There were some missing people in Sullivan, about 95 miles (150 kilometers) southwest of Indianapolis, near the Illinois line.
Authorities said one person was killed and more than two dozen injured, some critically.
Little Rock's tornado first hit neighborhoods in the western part of the city and shredded a Kroger grocery store in a small shopping center. North Little Rock and surrounding cities were hit with widespread damage after the Tornadoes crossed the Arkansas River.
In Little Rock, Niki Scott took cover in the bathroom after her husband called to warn her about a tornado. Her house was one of the few on her street without trees, and she could hear glass shattering.
As chainsaws roared and sirens blared, Scott said: "It was quiet, then it got loud."
Earlier in the evening, Pulaski County officials confirmed a fatality.
The governor activated 100 members of the National Guard to help local authorities.
Mac McCutcheon, county official in Madison County, Alabama, said a suspected tornado killed a woman. A death and four injuries were confirmed in Pontotoc County, in northern Mississippi.
Tornadoes devastated Rolling Fork, Mississippi, last week after President Joe Biden visited the town.
The tornado touched down near a middle school and other places in Tipton County, north of Memphis. According to Sheriff Shannon Beasley, homes and structures were severely damaged.
Eastern Iowa also got hit by tornadoes. There was one that veered just west of Iowa City. KCRG-TV video showed toppled power poles and roofs ripped off apartment buildings in Coralville and Hills.
Poweroutage.us, which tracks outages, said 90,000 Arkansas customers lost power. The hail broke windows on cars and buildings northeast of Peoria, Illinois, and over 109,000 people lost power. A few outages were reported in Iowa, Missouri, Tennessee, Wisconsin, Indiana and Texas.
SEE ALSO:
8 Police Officers Jailed for Corruption, 6 More Arrested for Extortion