Police in Thailand Dismantle US$87 Million Gambling Network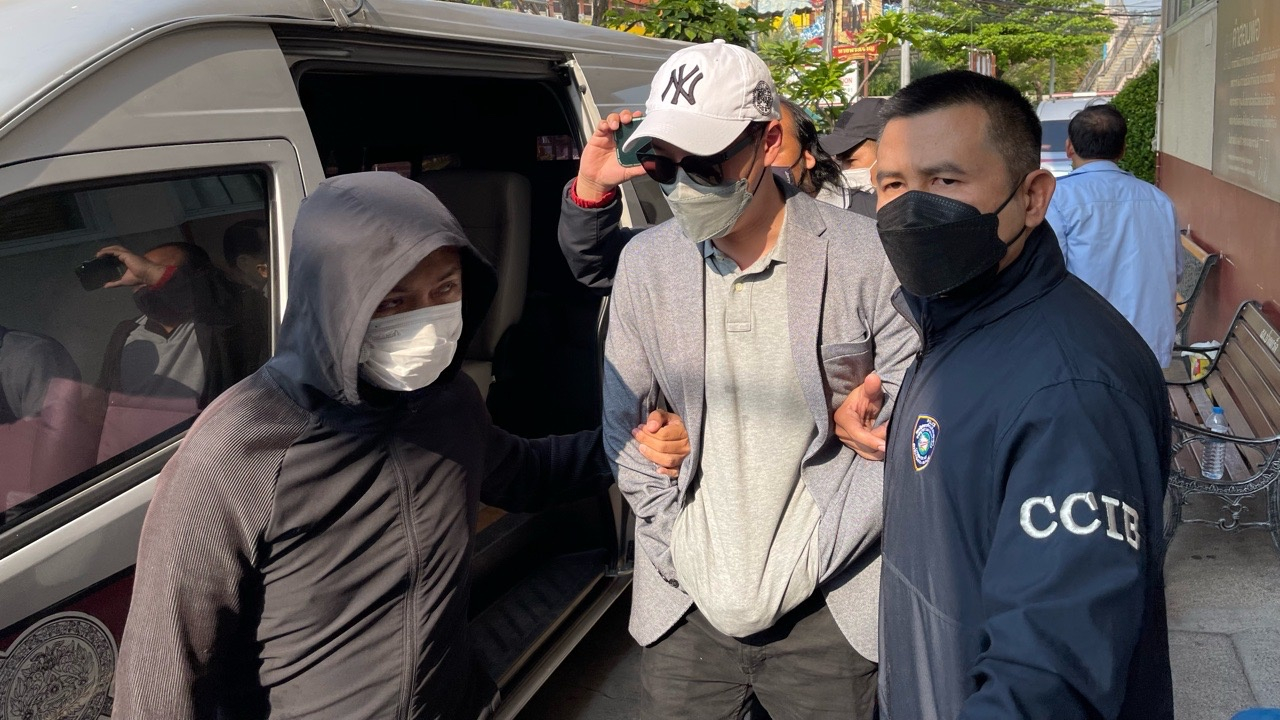 Cyber crime police have reported they have discovered evidence that the husband of a Thai actress ran a gambling website with a server in Cambodia and more than US$87 million (3 billion baht) in circulation over the past year.
Pol Maj Gen Wiwat Khamchamna, deputy commissioner of the Cyber Crime Investigation Bureau (CCIB), said that investigators have examined the money trail of bank accounts opened by people hired to open them.
He claimed that the funds were transferred from those accounts to those of businessman Rama "Mek Rama" Rassameerama, 36, who is married to actress Yardthip Rajpal.
Pol Maj Gen Wiwat elaborated during a briefing to provide an update on Thursday's raid on 17 locations suspected of having ties to online gambling. During the raids in Bangkok and other provinces, Mr Rama and eight accomplices were apprehended.
Luxury cars, expensive watches, houses and more than 100 land title deeds in Phuket and Bangkok, Buddha amulets, some cash, and other items worth more than one billion baht were seized from him, according to CCIB commissioner Pol Lt Gen Worawat Watnakhornbancha.
All nine suspects were charged with conspiring to run gambling or persuading people to bet, either directly or indirectly.
Pol Lt Gen Worawat described the operation as a success because police were able to apprehend everyone involved, including those hired to open bank accounts, website administrators, and the owner of the website www.1six8.com.
Police collaboration
CCIB investigators will now examine the seized assets in collaboration with the Anti-Money Laundering Office. Some may also be linked to the Forex-3D Ponzi scheme being investigated by the Department of Special Investigation (DSI), according to Pol Lt Gen Worawat.
The DSI confiscated Mr Rama's 220 million baht penthouse last month for alleged involvement in Forex-3D. A police investigation discovered that some of Phuket's 72 land title deeds had been acquired since 2020.
The CCIB director denied reports that certain officers lobbied investigators not to charge Mr Rama and the other suspects.
During the search of the businessman's Bangkok home, police suspected that some valuables and other assets had been moved to other locations prior to the raid.
According to the CCIB chief, the initial examination of the money trail of the nine suspects has revealed no links to other people. The investigation is ongoing, and he has promised to take action against everyone involved. Ms Yardthip has not been charged at this time.
There has been some speculation about the his nationality, but Mr Rama is Thai, according to Pol Lt Gen Worawat. His Thai mother confirmed during the raid that her son was born at Ramathibodi Hospital, hence the name. His father was of Chinese origin.
Navaprin Thongnoi, 31; Naruephong Luenam, 29; Ratthasart Wongcheewasut, 32; Chukiart Uangram, 28; Chakhorn Supamaneewitsiri, 33; Phapakorn Ruengpakdee, 38; Sanaret Manomai-ngamlert, 31; and Kittithat Uppaphong, 30 are the other eight suspects.
Only Mr Nareuphong admitted to the charges during questioning.
Police took the suspects to the Criminal Court on Friday and opposed bail, claiming they posed a flight risk. The court ruled in their favor, and all nine were transferred to the Bangkok Remand Prison.