How to Find a Natural-Looking Wig?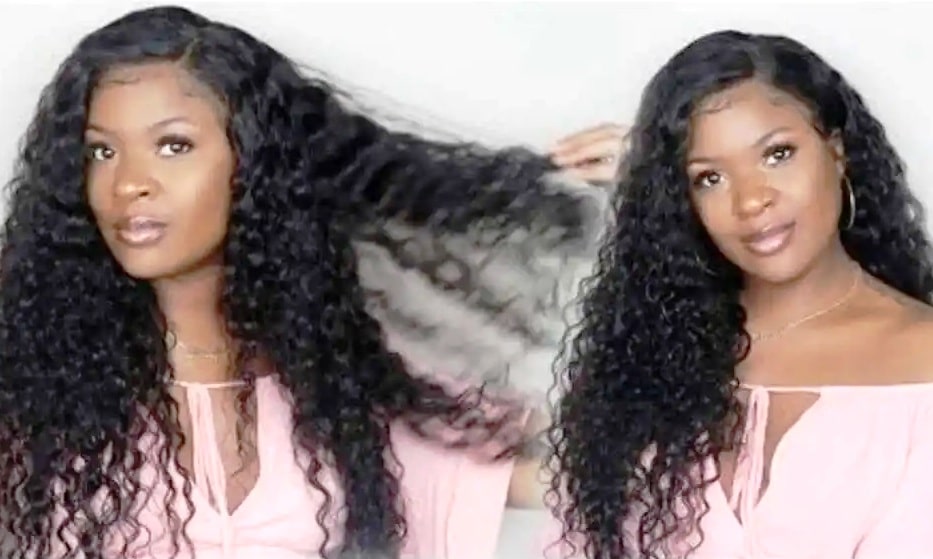 Choosing a wig colour is important, and one of the most important factors is your skin tone. You'll want to ensure you're aware of your skin tone and how to match a hair colour to appear stunning in your new wig.
Choosing the wrong colour wigs for your skin tone can radically change your appearance, making you look washed out or even unwell.
Human hair and synthetic wigs are the two types of wigs available. As you might expect, human hair gives the most natural look, hairstylist at Rock Paper Salon. It falls and swings exactly as natural hair does because it's real. Furthermore, it may be styled as usual—blow-dried, curled, or ironed.
Wigs Made with Synthetic Hair:
Synthetic wigs are created from synthetic fibres. They are usually made on a lace base and can be manufactured by hand or by machine. The following are the most important aspects of synthetic wigs:
The Positive:
They are reasonably priced
They keep their style for a long time, so they don't need to be styled daily.
Synthetic fibres don't need to be dyed and keep their colour for a long time.
You can play around with different colours if you're comfortable wearing a wig.
The NHS typically provides synthetic wigs for patients undergoing chemotherapy or experiencing hair loss.
The Negative:
They must be washed properly (not while on the head), and the supplier or manufacturer's aftercare instructions must be followed. You can't treat synthetic hair the same way you would your own real hair.
Synthetic hair has a sheen to it that can make it appear unnatural
Because the strands are easily burned, use caution while using heat from a hair drier, and avoid using straightening irons or curling tongs.
Unless you pay for a wig to be created to measure, these wigs are frequently ill-fitting.
They can have an excessive amount of volume, making them appear surreal.
Wigs Made with Human hair:
Real hair wigs are generally made with Indian or Chinese hair, but European and Virgin Russian hair can also be utilized. It depends on your budget, but Russian Virgin hair is said to be the nicest hair money can buy. Here are some things to think about before purchasing a genuine hair wig.
The Positive:
Because they are made of genuine hair, they can appear incredibly lifelike.
In terms of styling products, equipment, and hair dye, they can be handled just like your own hair.
The hair is real, so it feels authentic to the touch and appears natural.
It may be washed and brushed just like your natural hair.
The Negatives:
They might be costly, especially if you purchase one made-to-order.
They don't maintain colour well, and the quality can be compromised if dyed frequently.
Human hair wigs require regular styling, or at the very least, every time you wash your hair.
They only live for a short time.
Why shop for human hair wig attachments from kameymall?
Women may achieve the most natural look and feel with kameymall natural hair wigs. Over the years, our hair toupees have lifted the bar on realism, providing clients with the precise hairstyle they seek. You're mistaken if you think that's the only reason to get one of our hair replacement systems.
Our wig attachments are also popular with women all over the world for the following reasons:
Immediate hair loss recovery, both partial and complete.
It can be left on for weeks without needing to be removed.
It is extremely cost-effective.
Extremely comfy, breathable, and long-lasting.
Wear it in the shower, swimming, or strenuous workout.
Our women's wig collection is incredible.
How Do You Know What Your Skin Tone Is?
Starting with the undersides of your wrists is an excellent idea. This is your genuine skin colour, and it can assist you in determining colour and undertones.
If the veins on your wrists appear blue or purple, you have cooler undertones, much like blue and purple are cooler hues on the colour wheel. If your veins appear more green, your skin has warmer undertones.
What if you happen to witness both? This indicates that your undertones are neither cool nor warm.
How to Choose the Right Color Wig Tone?
When selecting human hair wigs, select a colour tone that is diametrically opposed to your skin's undertones. So, if your skin has cold undertones, go for a warm-toned wig, and if your complexion has warm undertones, go for a cooler-toned wig.
You can go either way if you have neutral undertones. For the most natural and appealing look, remain within a few shades of your natural hue, whether darker or lighter.
To give you an idea, cool hair colours include dark or light brown ash tones, ash-blonde in all shades from dark to light, silvery-gray, deep red shades, pink or deeper strawberry blonde, and purple tones.
Brassy brown, golden brown, brassy red, strong and true reds, brassy blonde, golden blonde, and brassy strawberry blonde are some warm wig colours.
People Are Also Reading:
Significance of Deep Wave Wig for Women
Why Buy A Lab Grown Diamond Engagement Ring?
Best Things to Do in Chiang Mai
What is Holi, The Hindu Festival Of Colors, and How Do You Celebrate It?