Court Finds PM Failed to Protect Citizens from PM2.5 Air Pollutants in Northern Thailand
In a case brought up by a local resident, the Administrative Court found that caretaker Prime Minister Prayut Chan-o-cha and the National Environmental Board (NEB) had ignored their duty in combating dangerous PM2.5 Air Pollutants in Chiang Mai province.
Wasuchart Pichai had petitioned the court, claiming that the PM2.5 air pollutants had affected him and that Gen Prayut and the NEB had failed to address ultra-fine dust particles in Chiang Mai.
In it, he requested that the court direct Gen Prayut to take measures, including authorising cloud-seeding activities to improve air quality. He also demanded that the entire province be labelled a disaster zone so that authorities could disburse funding to ameliorate the effects of pollution.
The court heard from agencies involved and expert witnesses, including the dean of Chiang Mai University's Faculty of Medicine, the director of the National Health Security Office Zone 1, and the director of Maharat Nakhon Chiang Mai Hospital, during the hearing.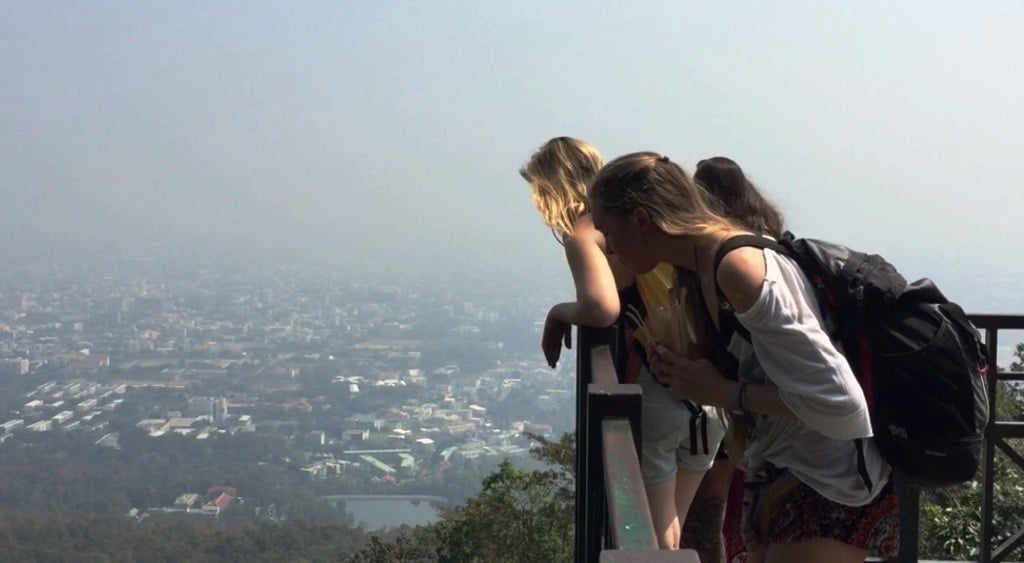 According to the court, fine PM2.5 air pollutants had worsened year after year and has harmed people's health in both the short and long term, based on witness testimony. It determined that the defendants had failed to fulfill their legal obligations in resolving the issue.
The court then ordered the defendants to use their powers under the legislation on disaster prevention and mitigation, the law on national environmental quality enhancement and conservation, and other laws to better regulate and manage air pollution in the province.
In April, over 1,700 citizens of the province filed a petition with the Administrative Court against Gen Prayut and other state authorities for allegedly failing to fix the smog problem in the North.
Residents stated that individuals living in cities were at risk of being exposed to dangerous amounts of ultrafine PM2.5 air pollutants, which might reduce people's lives by up to five years if exposed for an extended period of time.

PM2.5 air Pollutants Thailand
Thailand, like many other countries, faces challenges related to PM2.5 air pollutants. PM2.5 refers to particulate matter with a diameter of 2.5 micrometers or less, which is small enough to be inhaled into the respiratory system and can have adverse effects on human health.
Thailand experiences elevated levels of PM2.5 pollution, particularly during the dry season from December to April. There are several sources of PM2.5 pollutants in Thailand, including vehicular emissions, industrial activities, biomass burning, construction dust, and agricultural activities.
The main contributors to PM2.5 pollution in Thailand are:
1. Vehicular emissions: The increasing number of vehicles on the roads, especially in urban areas, leads to a significant release of PM2.5 pollutants from exhaust emissions.
2. Industrial activities: Industrial processes, such as power generation, manufacturing, and construction, release PM2.5 pollutants into the air. The presence of industrial estates and factories in certain areas contributes to localized pollution.
3. Biomass burning: Open burning of agricultural waste, forest fires, and the practice of slash-and-burn agriculture release substantial amounts of PM2.5 pollutants into the atmosphere, especially during the dry season.
4. Construction dust: Rapid urbanization and construction activities generate significant amounts of dust particles, including PM2.5 pollutants, which can become airborne and contribute to pollution.
The Thai government and various organizations have been taking measures to address PM2.5 pollution. These measures include:
1. Regulation and enforcement: The government has implemented stricter emission standards for vehicles and industrial activities, aiming to reduce the release of PM2.5 pollutants into the air. Efforts are being made to enforce these regulations more effectively.
2. Public awareness campaigns: Public awareness campaigns are conducted to educate the public about the health risks associated with PM2.5 pollution and the importance of adopting practices to reduce emissions.
3. Alternative transportation: Encouraging the use of public transportation, promoting electric vehicles, and implementing measures to reduce traffic congestion can help reduce vehicular emissions and subsequent PM2.5 pollution.
4. Forest fire prevention: Steps are being taken to prevent forest fires, including increased monitoring, early detection, and rapid response to fire outbreaks. Efforts are also being made to educate local communities about sustainable farming practices and alternatives to burning agricultural waste.
5. Regional cooperation: Thailand is working with neighboring countries, particularly in the ASEAN region, to address transboundary air pollution issues. Collaborative efforts aim to mitigate the impact of cross-border haze and reduce the influx of PM2.5 pollutants from neighboring countries.
It's important to note that while measures are being taken to address PM2.5 pollution in Thailand, it remains a complex and ongoing challenge that requires sustained efforts from various stakeholders to achieve significant improvements in air quality.