Army Helicopter Crashes Near Post Office Killing Both Occupants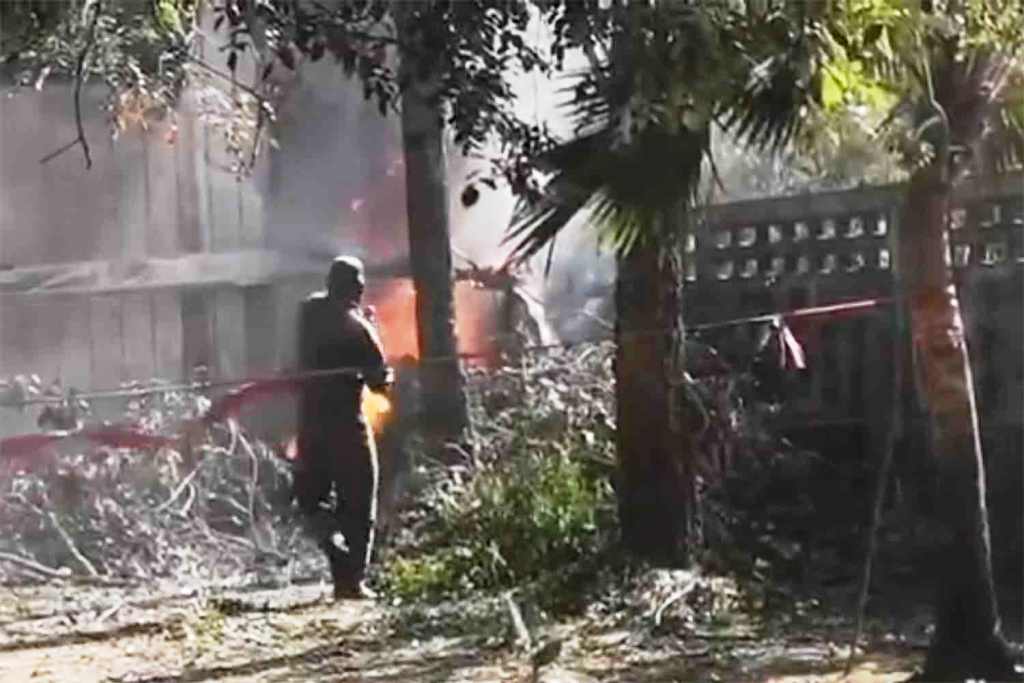 An Army helicopter on a training flight from the Army Aviation Centre in central Thailand crashed on Tuesday morning, killing the two crew, a military spokesperson said.
Helicopter produced by Enstrom Helicopter Corporation in the United States crashed around 9:40 am. The crash also happened near a post office near the Jiraprawat army camp in Nakhon Sawan province.
The crash claimed the lives of flying instructor Lt Col Panpong Banchongplian and aviation student Cpl Chanakorn Piamcharoen.
Furthermore, they were training with other helicopters when their helicopter crashed.
74 million baht was reportedly spent on the crashed helicopter. The Lop Buri Army Aviation Centre uses these aircraft for training.
The Enstrom 480B helicopter was also designed and developed by Enstrom Helicopter Corporation in the United States in response to the needs of the Royal Thai Army.
Thailand awarded Enstrom a contract to provide powerline detection systems for its Enstrom 480B helicopters in October 2009.
A blinking red light also alerts the pilot when the system detects electromagnetic fields emitted from the power line. The powerline detection system and installation kit, which include the antenna and installation instructions, come with the 3LB powerline detection system.
A total of 16 Enstrom 480B helicopters were ordered by the Royal Thai Army in February 2010. The 480B also was selected from a list of seven different helicopters developed by major manufacturers.