PM2.5 Haze Pollution Particles Exceeded Safe Levels in Northern Thailand
PM2.5 haze pollution has exceeded safe levels in 36 provinces, particularly in northern Thailand, while Bangkok and surrounding provinces will remain suffocated for another two days.
The Ministry of Natural Resources and Environment's permanent secretary, Jatuporn Buruspat, stated on Monday that ultra-fine dust particles (PM2.5) have remained at critical levels in the North and Northeast for the past week as a result of slash-and-burn activities in forests and farms, with over 2,500 hotspots found on both sides of the border.
He added that officials from the Department of Natural Parks, Wildlife, and Plant Conservation, the Royal Forest Department, and local officials are battling the blazes.
Mr. Jatuporn stated that the Asean Secretariat had notified the bloc's members of the hotspots in their respective countries in an attempt to enlist their assistance in dealing with the problem.
He stated that the National Environment Board would meet on March 15 to discuss measures to control forest fires as soon as possible.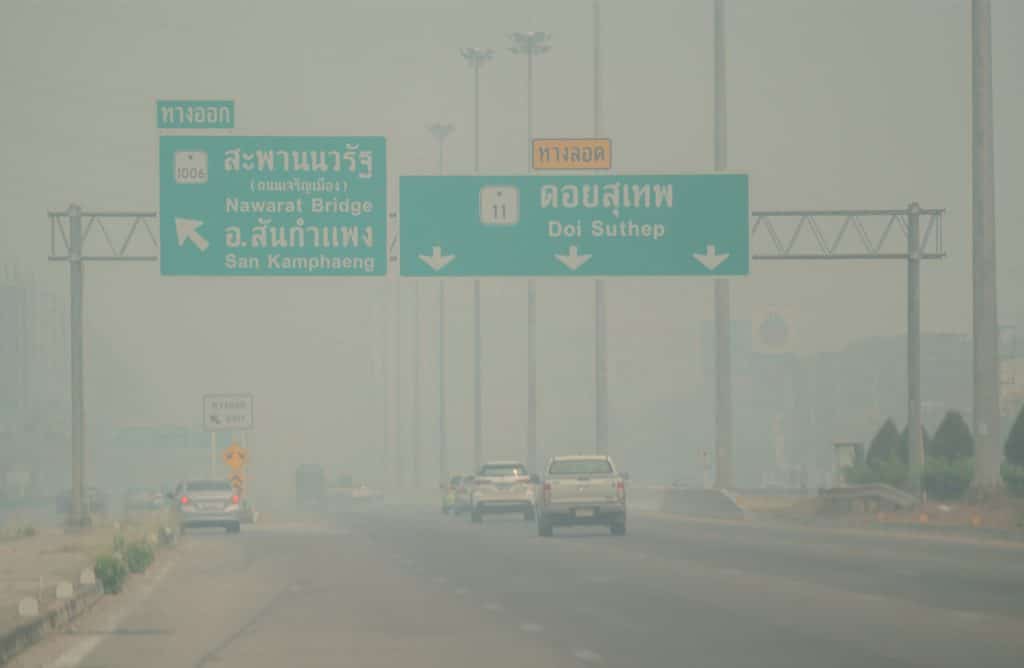 Suomi NPP satellite images showed 6,701 hotspots in Myanmar, 2,583 in northern Thailand, 2,125 in Cambodia, 1,434 in Laos, 147 in Vietnam, and two in Malaysia on Saturday alone, according to the Geo-Informatics and Space Technology Development Agency (Gistda).
A forest fire was detected in the Mae Ping National Park in Lamphun's Li district at around 2 a.m. on Monday, according to Thawatchai Sanyakit, a member of a wildfire fighting unit in northern Thailand's Phitsanulok province.
When the team arrived to control the fire, they discovered that approximately 70 rai of forested land had been razed in the fire, which was believed to have been caused by human activity.
As part of measures to prevent potential wildfires, Atthapol Charoenchansa, acting director-general of the Department of Natural Parks, Wildlife, and Plant Conservation, announced the closure of 38 national parks, eight areas ready to be designated as national parks, 11 forest parks, 20 wildlife conservation parks, and two non-hunting areas on Monday.
According to Pollution Control Department (PCD) Director-General Pinsak Suraswadi, joint checkpoints in Bangkok inspected 109,696 vehicles between October last year and February 28.
He claimed that 23,707 of them were emitting exhaust fumes that violated toxicity regulations.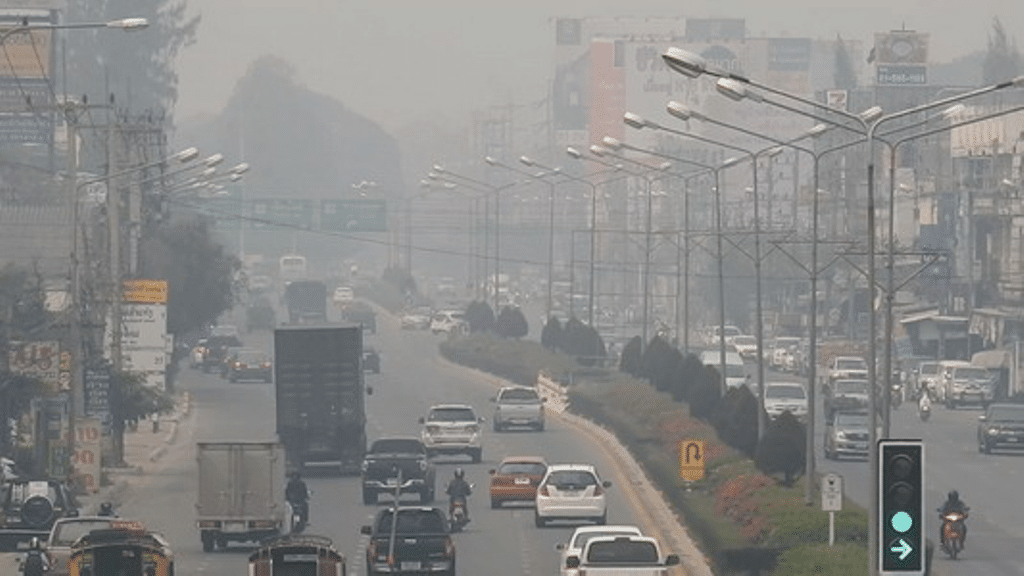 Traffic police, the Bangkok Metropolitan Administration, and the Department of Land Transport have set up additional checkpoints to inspect trucks, public buses, and other vehicles for excess black smoke emissions, he said.
"Vehicles emitting pollutants at levels that fail standard emissions tests will be suspended from use, and their owners will be asked to fix the problem before they are allowed back on the road," he said.
According to the Centre for Air Pollution Mitigation, PM2.5 pollution exceeded safe levels in 36 provinces on Monday, with dust levels exceeding the government's safe limit of 50 microgrammes per cubic metre (g/m3).
As of 7 a.m., PM2.5 levels in most areas of the North ranged from 53-132g/m3, 32-78g/m3 in three areas of the Northeast, 32-68g/m3 in six areas of the Central Plains and West, 40-57g/m3 in four areas of the East, and 16-33ug/m3 in the South.
PM2.5 levels in Bangkok and surrounding areas ranged from 41 to 77 g/m3.
The PCD's air management division predicts that PM2.5 levels will rise in some areas of Bangkok and surrounding provinces today and tomorrow, but that the situation will improve by Thursday as the wind from the south blows the dust away.
According to the PCD's air management division, PM2.5 levels are expected to rise in 17 provinces in the upper and lower North over the next week.
Northern Thailand Ravaged By Toxic Smog PM2.5 Dust Particles