Fatal Collapse: Construction Tragedy Claims Lives Of 26 Workers in Mizoram, India
(CTN News) – A tragic incident unfolded in India as a railway bridge under construction collapsed, resulting in the unfortunate loss of at least 26 workers' lives and causing injuries to two others.
The state police, in conjunction with the state-run railway authority, has initiated a comprehensive investigation into the matter.
The catastrophic event occurred on Wednesday within the town of Sairang, located in the northeastern state of Mizoram. Chief Minister Zoramthanga conveyed this distressing news via the messaging platform X, previously recognized as Twitter.
Construction Site Tragedy: Discrepancies in Worker Count Amid Rescue Efforts
Multiple sources in the media have indicated that approximately 40 workers were on-site during the unfortunate incident, yet the police have stated that 28 workers were present at the time of the collapse.
An undisclosed state police official stated, "Efforts are underway to retrieve the remaining bodies, with 13 having been recovered by rescue teams thus far."
The Northeast Frontier Railway (NFR) issued a statement on X, revealing that the collapse transpired during the construction activities of the Bhairbi-Sairang line railway project.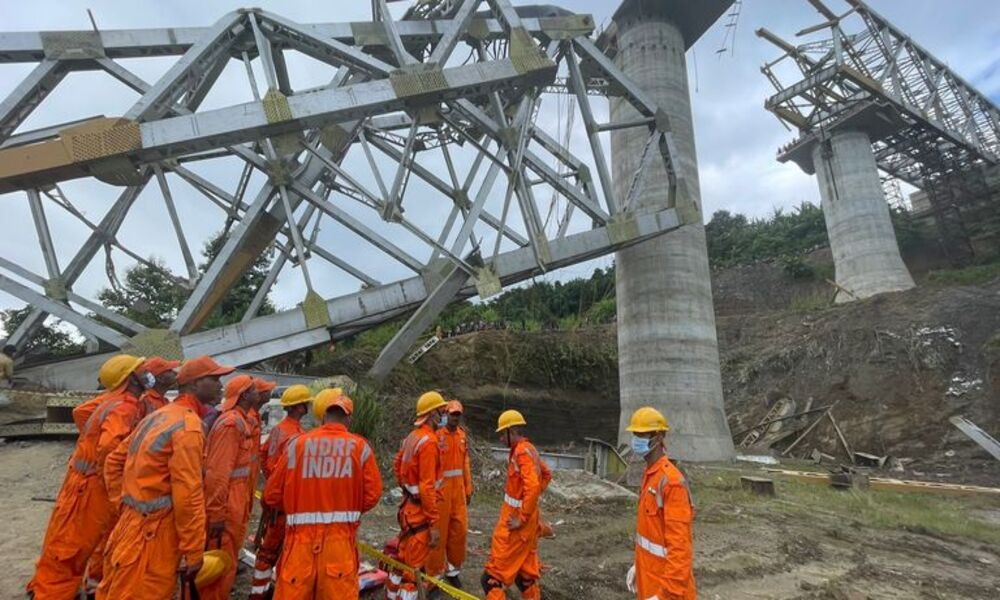 The NFR's official website has further detailed that this project holds the potential to connect Mizoram with the entirety of India, thereby fostering advancements in tourism and socioeconomic growth.
To facilitate a thorough investigation into the matter, an inquiry committee comprising high-level officials has been instituted by the NFR.
In response to this tragedy, Prime Minister Narendra Modi conveyed his assurances that all feasible support would be extended to those affected by this catastrophe.
India's expansive railway network serves as a crucial mode of transportation for millions of individuals daily.
Although the government has launched initiatives like high-speed trains to modernize the system, critics contend that an equivalent emphasis on safety and the renovation of aging infrastructure has not been maintained.
Series of Tragic Incidents Shake India's Infrastructure: Rail Accidents and Bridge Collapses Claim Lives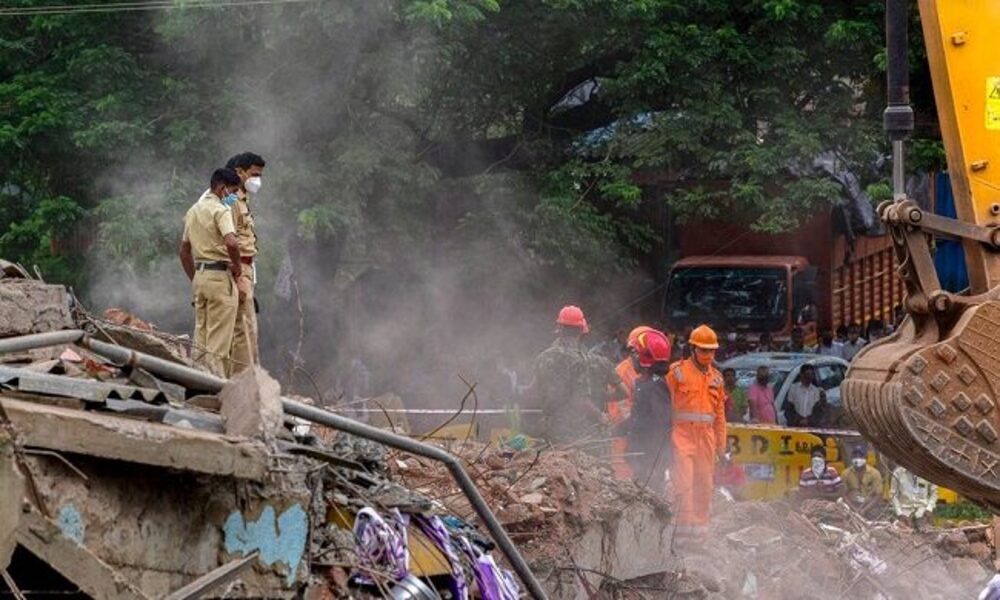 Regrettably, a dire rail accident in June resulted in the loss of 288 lives, marking India's most devastating rail mishap in over twenty years, which was attributed to signal malfunction.
Moreover, in the previous year's October, a historic suspension bridge in the western state of Gujarat gave way, causing the unfortunate demise of 135 people.
In 2016, a tragic incident unfolded as a flyover crumbled onto a bustling street in Kolkata, claiming the lives of at least 26 individuals.
In 2011, a bridge teeming with festivalgoers collapsed near the picturesque hill town and renowned tourist spot of Darjeeling, leading to the unfortunate demise of a minimum of 32 people.
Barely a week thereafter, roughly 30 lives were lost when a pedestrian bridge spanning a river in the northeastern state of Arunachal Pradesh gave way.