Asean Counties Condemn Military Hostilities' in Ukraine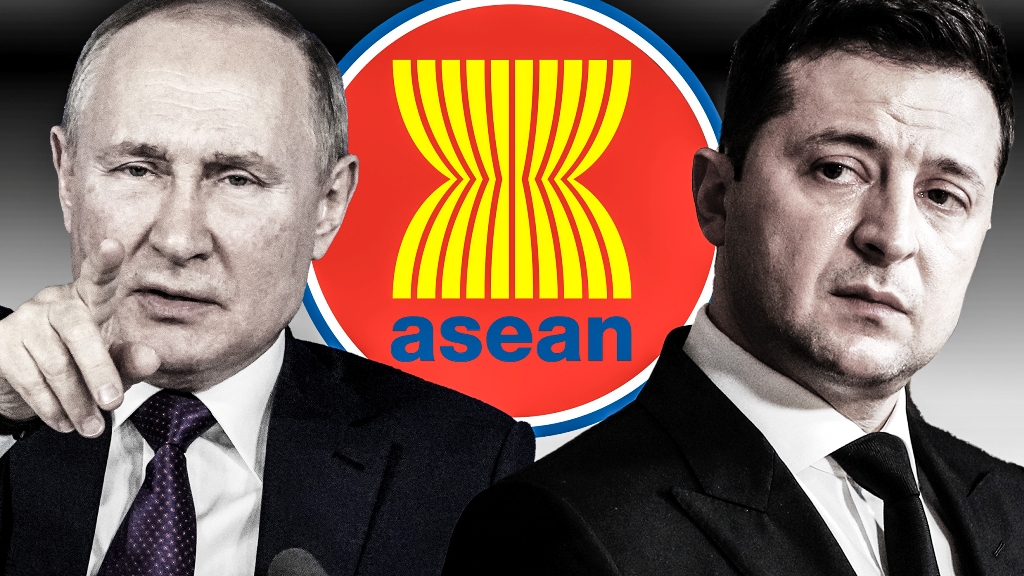 Asean, the Association of Southeast Asian Nations has called for an immediate end to what it calls military hostilities in Ukraine.
In a statement on Thursday, the Asean ministers expressed deep concerns about the worsening situation in Ukraine.
While the statement made no mention of Russia, the Asean ministers believed there was "still room for a peaceful dialogue".
Asean urges dialogue
According to the statement, the bloc stands ready to facilitate peaceful dialogue in any way possible.
Thailand voted to support Wednesday's resolution at the United Nations urging an immediate withdrawal of Russian forces from Ukraine and condemning Russia's "aggression against Ukraine". However, Russia was not specifically mentioned in Thailand's statement of condemnation.
Meanwhile, it was reported on Thursday by the Thai embassy in Poland that 31 Thais would not leave Ukraine due to personal reasons. The embassy provided assistance to a Thai who was stranded in Severodonetsk city, and seven to those in Mykolayiv who had Ukrainian relatives.
In recent years, ASEAN unity has been sorely tested by issues such as the South China Sea disputes, the regional power rivalry between China and the Western-led Quad alliance, Myanmar's military treatment of the Rohingya population, and last year's coup d'état.
As a result, bureaucrats struggle to create a unified front and instead issue lame, routine statements in response to one crisis after another that are watered-down to satisfy the self-serving diplomatic demands of each member of the 10-nation bloc.
Singapore broke with ASEAN by imposing sanctions, in line with the UN. Timor-Leste and Indonesia were also outspoken in their condemnation of the invasion.
Related CTN News: