Euro Drops to Lowest Since June 2020 as Russia Invades Ukraine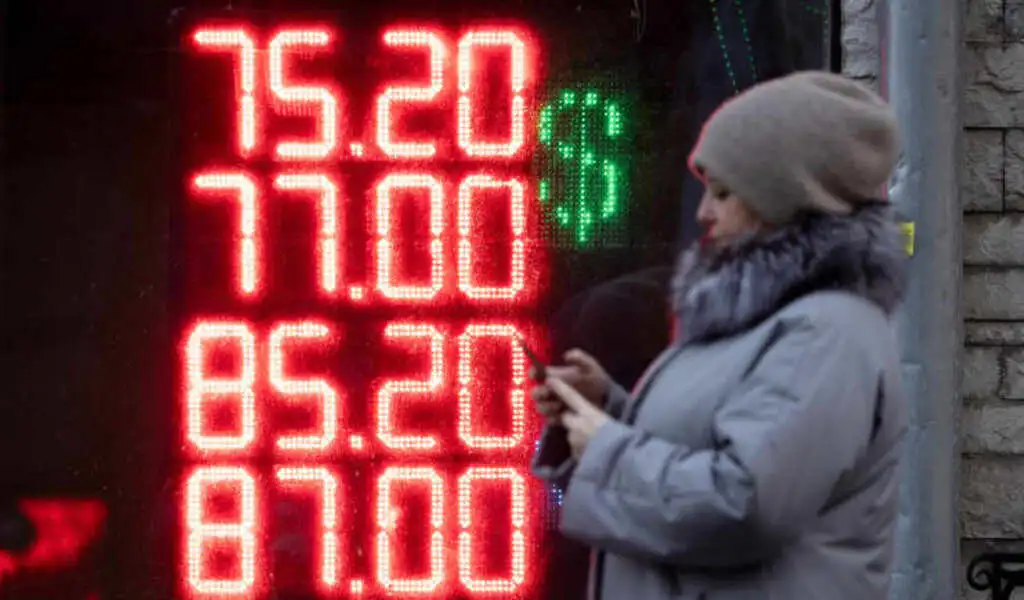 The euro hit its lowest level against the dollar since June 2020 on Tuesday, and the Russian rouble declined in volatile trade as Russia's invasion of Ukraine intensified and oil prices surged.
The U.S. dollar index, which measures the greenback against a basket of currencies, has climbed and was last up 0.8%.
The latest developments in Ukraine have investors on edge. Russian commanders began intensifying the bombardment of Ukrainian cities after warning Kyiv residents to flee their homes.
U.S. stocks fell sharply in midday New York trading and Treasury yields fell to a five-week low earlier.
The likelihood of a global oil shock similar to the 1970s is growing, and investors are moving to safe havens as fast as they can," said Karl Schamotta, chief market strategist at Cambridge Global Payments in Toronto. "The euro has been the most affected by energy shock," with the euro falling as oil and gas prices soar.
Since the Russian invasion of Ukraine, the West has imposed sanctions including cutting off some Russian banks from the SWIFT network and limiting Moscow's access to its $630 billion in foreign reserves.
According to Refinitiv data, the Russian rouble declined 6.73% against the dollar at 114.29 per dollar.
As Russia invades Ukraine, the euro drops 1% to its lowest level since June 2020
In the latest trading session, the euro was down about 1% on the day at $1.1104 and fell to its lowest level since June 2020.
As compared with the safe-haven yen, the dollar was down 0.1%.
Euro-Swiss franc exchange rates reached their highest level since 2015.
The Swiss National Bank's sight deposits barely changed in February, suggesting it may have given up its efforts to slow the franc's appreciation.
About 4% of bitcoins were traded.
Also Check: