PM2.5 Air Quality Worsens in Northern Thailand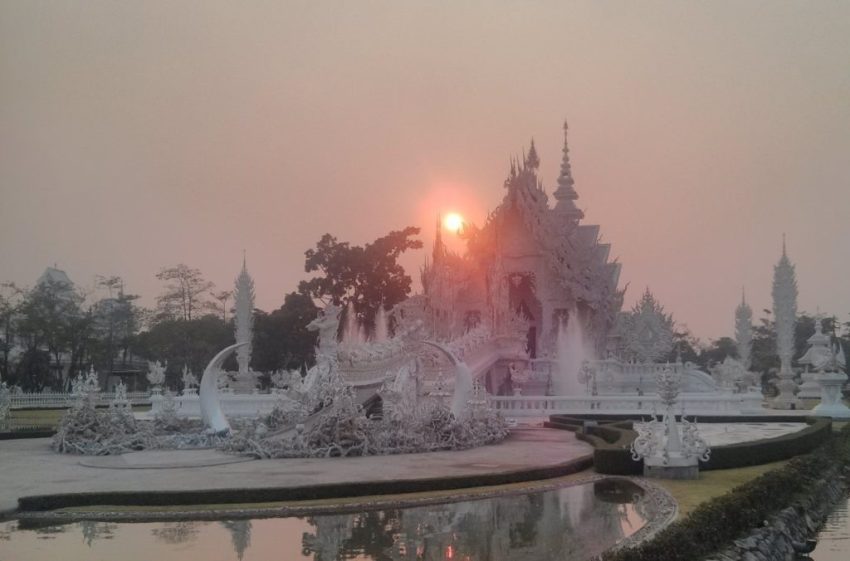 On Tuesday, satellite thermal imaging detected 2,656 fire-danger hotspots in Thailand, more than in neighbouring countries, according to the Geo-Informatics and Space Technology Development Agency on Tuesday.
According to the satellite operator, the data came from the Suomi NPP satellite's visible infrared imaging suite. Myanmar (2,321), Laos (1,422), Cambodia (664), Vietnam (542), and Malaysia (one) trailed Thailand's 2,656 hotspots.
In Thailand, 1,196 hotspots were discovered in conservation forests, 1,071 in national forest reserves, 159 in agricultural areas, 127 in agricultural land reform areas, 100 near communities, and three near highways.
The majority of the hotspots were in the north, with 338 in Lampang, 321 in Tak, 318 in Nan, and 249 in Chiang Mai.
GISTDA stated that wildfires and hotspots would be followed by dangerous levels of PM2.5 dust. Hotspots in neighbouring countries could also be blown across the border into Thailand, exacerbating the country's PM2.5 problem and negatively impacting the country's economic and social systems.
Thailand will make extensive use of the Thailand Earth Observation System-2 in the near future (THEOS-2). Its primary mission was to investigate, analyze, and make timely and precise forecasts of potential disasters so that appropriate agencies could plan for prevention and mitigation more effectively.
Chiang Mai's air quality remains poor, particularly in the Chiang Dao and Hot districts, where forest fires have been reported.
The concentration of PM2.5 pollutants in the atmosphere reached 105 micrograms per cubic metre (g/m3), which is more than twice the safe limit of 50g/m3.
Chiang Mai Governor Nirat Pongsitthaworn said state agencies are deploying resources to combat the fires, which have been raging for about a week and have covered parts of the city in smoke.
The province's Muang district's air quality index (AQI) remained moderate yesterday, but it rose to 289 and 276 in Chiang Dao and Hot districts, respectively, which is considered very unhealthy.
Both districts had PM2.5 readings of 179 g/m3 and 166 g/m3, respectively. Prolonged exposure to PM2.5 levels greater than 50g/m3 can result in serious health problems.
According to Iqair.com, Chiang Mai had an AQI of 160 yesterday, with a PM2.5 level of 73.5g/m3, which could cause reactions in sensitive people. The city was ranked 16th on Iqair's list of the world's most polluted cities. Bangkok ranks 53rd on the list.
Chiang Mai Governor Nirat Pongsitthaworn paid a visit to firefighters and convened an emergency meeting with a committee tasked with dealing with the Chiang Mai fires.
He stated that anyone who reports evidence of illegal forest burning will receive a reward of 10,000 baht if the report leads to the offender's prosecution.
He stated that reports can be submitted to chiefs of district offices, national park offices, and forest protection and fire control offices.
From January 1 to February 11, Mae Hong Son had 806 hot spots affected by wildfire.