Exploring The Different Levels Of Care In Assisted Living Communities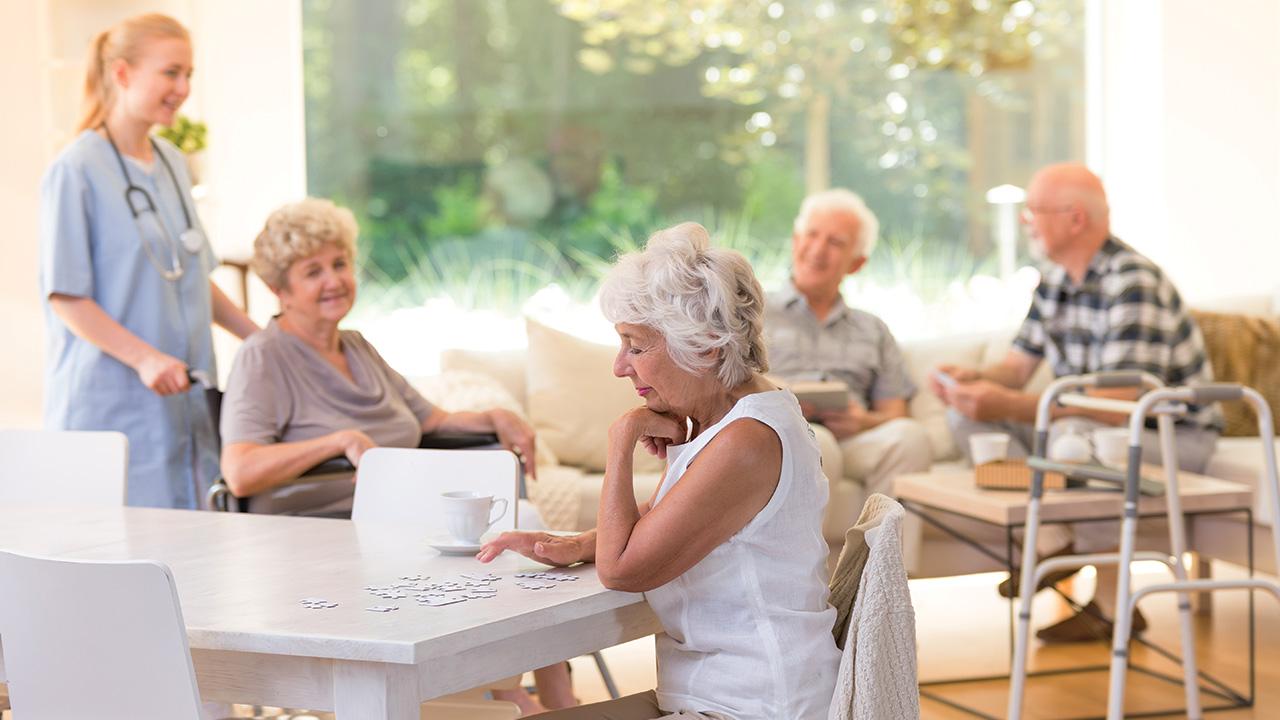 As an assisted living community specialist, We know how important it is to understand the different levels of care available in these communities. From independent living and supportive services to skilled nursing and memory care, there are a variety of options for seniors who need assistance with daily activities. As a specialist in senior housing in Renton, we'll explore each level of care offered by assisted living communities so that you can make an informed decision about which option is best for your loved one's needs
Assisted living communities provide many benefits – including increased safety and support while still allowing residents to maintain their independence. With 24-hour staff on hand, access to social activities, transportation options and meal plans tailored to individual preferences, seniors can enjoy life without having to worry about managing all the details themselves. The next step is finding out what type of care will be right for them.
From custodial and personal care services to around-the-clock medical attention provided by trained professionals, the range of offerings varies from community to community. Knowing what kind of help your senior family member or friend requires is crucial when making a decision about where they should live. By exploring the different levels of care available at assisted living communities, you can ensure that your loved one receives the optimal level of service for their unique requirements.
Overview Of Assisted Living Communities
Assisted Living Communities (ALCs) provide an intermediate level of care for seniors who still need some assistance with everyday life activities. These communities are designed to help maintain a person's independence and quality of life, all while providing necessary support services. ALCs also offer social interaction opportunities and recreational amenities that promote healthy living in an engaging environment.
Each assisted living community is unique, offering different levels of service tailored to the individual needs of its residents. Some may have more comprehensive on-site amenities like health clinics or fitness centers; others will focus primarily on the social aspect of senior living. Additionally, most ALCs have specialized programs geared toward specific types of care such as memory care, end-of-life care or even rehabilitation services.
No matter what type of setting you're looking for, there's sure to be an Assisted Living Community out there that fits your lifestyle and budget. With so many options available, it's important to research which one best meets your individual needs before making any decisions about where to live. By understanding the various types of care available at each location, you can ensure a safe and rewarding experience in your new home.
Types Of Care Available
Picture this: An elderly couple who have been married for decades, living in a new home. They are surrounded by the comforts of life and all their needs are taken care of in one place. This is the type of environment that many assisted living communities provide to seniors.
Assisted living communities offer a range of levels of care depending on an individual's specific needs. From independent living with minimal assistance, to full-time supervised care, there are options available to meet everyone's unique requirements. Residents can receive support through services such as meal preparation, housekeeping, transportation, personal grooming and laundry service – just to name a few.
For those needing more intensive medical attention or specialized treatments, some facilities also provide access to skilled nursing staff and rehabilitation programs. The level of care provided is tailored according to each senior's particular needs so they can remain safe and comfortable while receiving the best possible quality of life.
A key aspect of any successful residence is providing ample choice when it comes to deciding what level of care works best for you; these days, it's not only about meeting basic necessities but offering personalized experiences too! With that in mind, let us now turn our focus toward exploring the wide range of services offered at assisted living communities.
Range Of Services Provided
The range of services available in assisted living communities can vary greatly. It is important for potential residents to understand the full scope of care that will be provided by their new community. In this section, we'll discuss some of the most commonly offered services and amenities at these facilities.
Assisted living communities provide a variety of support services designed to make life easier for seniors. These can include assistance with activities like dressing, bathing, using the restroom, eating meals, taking medication on time, and more. Some communities also offer additional help such as physical therapy or occupational therapy when needed. Other common services may include transportation to medical appointments and social outings, meal preparation and delivery service, housekeeping and laundry service, access to recreational activities and events, spiritual counseling and companionship programs. All these services are tailored specifically to meet the needs of each resident's individual lifestyle.
Additionally, many assisted living facilities come equipped with an array of modern technology-based amenities that allow seniors to stay connected with family members who live far away or even just down the street. This includes video chat capabilities via Skype or Facetime as well as internet access through Wi-Fi networks so residents can browse online resources like blogs or news sites about topics that interest them most. There is also often cable television access with hundreds of channels so they never miss out on any breaking news stories or favorite TV shows from home.
These are only some examples of what various assisted living communities have available; there may be other offerings depending on where you choose to reside. By understanding all your options beforehand it will ensure you find a facility that provides every type of support necessary for optimal quality of life – both now and in years to come! With safety and security measures always top priority in mind at these types of residences, peace of mind comes standard too.
Safety And Security Measures
Assisted living communities are designed to provide a safe and secure environment for their residents. To ensure the safety of each resident, there are several measures in place to protect them:
* Community access is limited with locked doors, monitored entrances and exits, and security systems that require identification cards or codes prior to entry;
* Surveillance cameras monitor activity both indoors and outdoors;
* Medical alert devices can be worn by residents so staff members can respond quickly if needed.
Residents also have access to personal storage such as lockers, safes or other areas where they can store important items securely. Additionally, medical records are kept confidential and accessible only through authorized personnel. This helps keep all information private while still providing necessary care for each individual resident.
In addition to physical security measures, assisted living communities offer emotional support services that include counseling sessions with mental health professionals. These experts help seniors address any issues related to aging such as loneliness or depression. With this comprehensive approach to safety and security, assisted living provides peace of mind for its residents. Knowing their needs will be taken care of allows them to focus on enjoying life at the community.
Ultimately these safety features create an atmosphere of trust between staff members and residents alike. It's clear that assisted living facilities take precautions seriously when it comes to protecting those who live within their walls – but what about cost considerations?
Cost Considerations
As an assisted living specialist, one of the most common questions I get from potential residents and their families is about costs. According to a recent survey published by A Place for Mom, nearly 60% of people over 65 are concerned about running out of money during retirement.
| Cost | Levels of Care | Range of Services |
| — | — | — |
| Monthly Fee with Room & Board | Independent Living | Social activities, transportation, housekeeping, meals |
| Service Fees Based on Need | Assisted Living | Medication management, bathing assistance, mobility assistance |
| Customized Charges | Memory Care | 24-hour supervision/support, staff training in dementia care
Working through these concerns can be daunting but it's important that you have a good understanding of how much your loved one will need to pay each month for different kinds of services and levels of care within a community. Generally speaking, the cost for assisted living communities ranges depending on the level of care offered as well as what services are included. In independent living facilities there may be just a monthly fee with room & board while other areas like memory or skilled nursing care require customized charges based on specific needs. As such many communities offer additional services such as social activities and transportation which can also contribute to total cost considerations.
It's vital that when selecting any kind of senior housing option that you understand all fees associated so that you can make an informed decision about not only which type best suits your needs but also if financially feasible given current resources available. The next step in this process is exploring staff qualifications and training within an assisted living community; both key factors in determining quality assurance standards at any location.
Staff Qualifications And Training
Assisted living communities are committed to providing a high level of care and comfort for their residents. Staff qualifications and training play an integral role in maintaining this standard of service.
When evaluating staffing levels at assisted living facilities, a few key components should be taken into consideration:
– **Staff Qualifications**
* Experience: All staff members need to have the appropriate experience working with elderly citizens.
* Education/Certification: Depending on state regulations, some staff may require specialized certifications or licensure as part of their job duties.
* Background Checks: It is important that all staff go through background checks prior to employment in order to ensure the safety of all residents.
– **Training Requirements**
* Onboarding Processes: New employees must receive comprehensive onboarding processes so they can understand how the facility operates and what their specific roles entail.
* Continuing Education Courses: Ongoing education courses help existing team members stay up-to-date with changes in industry standards, best practices, and new technologies related to senior care.
* Facilities Protocols: In addition to educational modules, all personnel needs to be trained on facility protocols such as emergency preparedness procedures, infection control measures, fire safety protocols etc.
– **Competency Standards**
* Professionalism & Respect: Each employee should demonstrate professionalism and respect when interacting with both clients and co-workers alike.
* Communication Skills: Clear communication between staff and seniors is essential for delivering quality patient care services. As such, excellent verbal communication skills are required from every member of the team.
* Problem Solving Abilities : Every individual needs to possess problem solving abilities in order to handle any complications that arise during their shift or within the community itself.
These considerations should form the foundation for any successful assisted living program's staffing plan; thereby guaranteeing top notch professional care for each resident's wellbeing and peace of mind. With well qualified personnel in place dedicated towards providing optimum customer service experiences it becomes easier for these communities offer amenities and activities tailored towards promoting an active lifestyle among its occupants .
Amenities And Activities
Now that you know the qualifications and training of staff at assisted living communities, let's look into what amenities and activities are offered. These can range from exercise classes to social events like movie nights or themed parties. The level of care in an assisted living community is determined by the type of services they provide.
Residents will also have access to a variety of recreational opportunities such as swimming pools, libraries, game rooms, and outdoor activities. Many communities offer scheduled transportation for errands or doctor appointments so residents don't need to worry about getting around town on their own. Additionally, some may include restaurants, cafes, hair salons, barber shops and other luxury amenities depending on the facility chosen.
Assisted living facilities should accommodate each individual's needs with quality care and fun activities that allow them to live life to its fullest potential. Finding out all the details about these amenities and activities ensures that seniors feel safe while also having plenty of options when it comes to entertainment and recreation. With this knowledge in hand, you'll be better prepared to choose the right community for your loved one's unique lifestyle requirements.
Choosing The Right Community For You
Finding the right assisted living community for your needs can be a daunting task. It's like finding a needle in a haystack! But with some research and guidance, you'll soon be on your way to discovering the perfect fit.
When selecting an assisted living community, there are several factors to consider. First and foremost is location—you want it to be close enough that family and friends can visit easily but not so close that they're constantly dropping by unannounced. Other important considerations include cost of care, availability of amenities and services, quality of staff, safety measures taken, size of facility and level of social activities offered.
It's crucial to do plenty of homework before making any final decisions. Talk with other seniors who have made similar transitions; tour multiple facilities; ask questions about the policies, procedures and costs associated with each one; and always make sure to read all contracts thoroughly prior to signing them. Remember: if it sounds too good to be true, it probably is! Taking the time now will pay off in spades down the road when you settle into your new home away from home.
Armed with this knowledge, you can confidently begin exploring different communities until you find one that meets all your needs – both physically and emotionally – allowing you to enjoy this exciting next chapter in life.
Making The Transition To Assisted Living
Once you have chosen the right community for you, it's time to make the transition. Assisted living communities can provide a variety of care levels depending on individual needs and preferences. It is important to understand the different types of care so that you can choose what best suits your situation.
The first type of care is basic assistance which includes help with everyday activities such as dressing, bathing, eating, and grooming. This level of care also includes medication reminders and scheduled transportation services. Basic assistance allows residents to remain independent while getting the support they need with daily tasks.
The second type of care provided in assisted living communities is intermediate or enhanced assistance. This may include more personalised help with mobility issues or memory loss, medically-focused nursing staff, and access to physical therapy services if needed. Enhanced assistance provides higher-level safety measures and increased medical supervision for those who require more hands-on support due to age or health conditions.
Transitioning into an assisted living community doesn't just offer immediate relief; it has long-term benefits as well. Residents often feel safer knowing there are professionals looking out for them 24/7, providing companionship and helping them stay active and healthy throughout their retirement years. Moving into an assisted living community allows seniors to receive quality senior living in order to live life safely and comfortably.
Long-Term Benefits
For many seniors, the idea of entering an assisted living community can be a daunting one. However, these communities offer myriad long-term benefits that make them an inviting option for those who want to age in comfort and dignity.
One of the most important advantages is having access to medical care services on site or nearby. This allows residents to receive prompt attention if they need it, as well as enjoy peace of mind knowing their health needs are taken care of. Additionally, regular checkups and screenings help ensure any potential issues can be addressed early before becoming more serious problems.
The range of amenities offered by assisted living facilities also promotes independent living and encourages socialization with other members of the community. From outdoor areas designed for leisure activities to communal spaces where people can gather together, there's something for everyone regardless of age or physical ability level. Furthermore, many have wellness programs tailored to individual preferences so senior citizens get active while having fun at the same time.
| Benefits | Description |
| — | — |
| Medical Care Services | Onsite/nearby medical care enables residents to receive prompt attention if needed; regular checkups & screenings help address potential issues early before they become worse. |
| Amenities | Range of amenities promote independent living & encourage social interaction; Outdoor areas & communal spaces available; Wellness programs tailored to individual preferences enable seniors to stay active while having fun. | |such as yoga, tai chi, and dance classes.
Frequently Asked Questions
What Type Of Medical Services Are Available In An Assisted Living Community?
When considering the type of medical services available in an assisted living community, it is important to consider all aspects. Medical care can significantly affect a resident's quality of life and the level of comfort they experience while living in these communities. Generally speaking, many assisted living communities offer a variety of healthcare programs tailored to meet individual needs.
From routine checkups and screenings for early detection of illnesses or diseases, to specialized treatments such as physical therapy and memory care services, there are numerous ways that residents can benefit from professional medical assistance. Residents also have access to on-site medications management so that their personal health goals remain top priority. In addition, staff members at most facilities will be able to provide guidance and support regarding any health concerns or questions that may arise during a resident's stay.
Moreover, having access to modern technology such as telemedicine allows residents who are not physically present in the facility to still receive necessary medical attention from qualified professionals. This is especially beneficial for those with chronic conditions or certain disabilities who require continuous monitoring and treatment plans outside of regular clinic visits. All in all, there are plenty of opportunities for individuals residing in an assisted living community to maintain their health and well-being through comprehensive medical care options.
Are There Religious Services Provided In An Assisted Living Community?
Statistics show that there are over 1 million senior citizens living in assisted living communities nationwide. With such a large population of seniors, it's important to consider the spiritual needs of those in these facilities as well. Are there religious services provided in an assisted living community? As an assisted living specialist, I can assure you that most communities will provide residents with some form of religious service or program.
Religious programming is often tailored to meet the specific beliefs and needs of each individual resident. This may include weekly worship services from certain denominations, Bible study programs and even one-on-one counseling sessions with chaplains and clergy members from various faiths. In addition, many communities offer special holiday celebrations for both spiritual and social purposes.
In terms of access to outside faith based organizations, most assisted living centers have transportation options available so that their residents can attend church services at other area houses of worship if they wish. Many also partner with local churches or synagogues who will come directly into the facility to host events like hymn sings, prayer groups and bible studies. The goal is always to ensure the spiritual health and wellbeing of all residents regardless of background or belief system.
It's clear then that religion plays an integral part in many people's lives and should be taken into consideration when choosing an assisted living home for oneself or a loved one. Assisted living specialists strive to make sure each resident has access to activities which honor their faith tradition while encouraging them to stay connected within their own personal community too.
Are There Any Pet Policies In The Assisted Living Community?
When it comes to pet policies in assisted living communities, there are a few things you should know. Pet ownership is often seen as beneficial for residents of these types of facilities, but many communities have certain criteria that must be met before a pet can live with its owner on the premises.
The regulations vary from facility to facility and may include restrictions based on size or breed of animals. Generally speaking, small caged pets such as hamsters or birds are allowed while large dogs may not be permitted at all. It's also important to note that most assisted living centers require proof of vaccinations and annual checkups for any animal staying with their owners in the community.
In addition to meeting specific requirements, prospective pet owners should understand the importance of making sure their furry friend will fit into the lifestyle available at an assisted living center. This includes ensuring they'll have enough room to move around safely and having someone who can take them out for regular walks during the day if desired. Allowing pets in senior care facilities has been shown to improve emotional wellbeing so it's important to make sure both resident and pet are comfortable in order for everyone involved to get the best experience possible.
Are There Any Age Restrictions For Residents In The Assisted Living Community?
Are there any age restrictions for residents in the assisted living community? This is an important question that must be considered when exploring a potential home for your loved one. As specialists in the assisted living industry, we understand how critical it is to determine if someone would be eligible to reside with us.
Age can play an integral role in determining what services and amenities are available at our communities, as well as what level of care they may require. Many facilities have certain guidelines that must be followed regarding age requirements, such as minimum or maximum ages for admittance into their programs. We always strive to provide personalized care plans tailored specifically to meet each individual's needs so we want to ensure proper placement based on these criteria.
At our assisted living communities, we offer several levels of care ranging from independent living options all the way up to specialized memory care units designed especially for those with Alzheimer's disease or dementia-related conditions. Therefore, understanding a prospective resident's age is essential in order to properly assess which type of program would best suit them and support their lifestyle goals and desires.
We encourage you to contact us directly should you wish further details about our facility and its policies surrounding age admission criteria; our team is readily available and happy to answer any questions or concerns you may have!
How Often Are Fire Drills Conducted In The Assisted Living Community?
When it comes to the safety of our residents, fire drills are a priority in assisted living communities. We take these drills very seriously and conduct them regularly to ensure that all staff and residents know what to do in case of an emergency. Fire drills give us the opportunity to practice evacuating quickly and safely from any building on the property.
We usually hold fire drills twice a year, but this may vary depending on state regulations or local ordinances. During each drill, we will go through different scenarios such as using stairs or elevators for evacuation, locating meeting points outside the building, and knowing how to activate the alarm system if needed. All personnel must be present at every fire drill and participate in order for us to properly assess our preparedness levels.
Fire safety is one of the most important aspects of life in an assisted living community so we make sure everyone knows exactly what they need to do when a drill is conducted. Residents should expect regular reminders about upcoming fire drills during their stay here and can always feel free to ask any questions they have regarding our protocols.
Conclusion
The decision to move into an assisted living community can be daunting, but it doesn't have to be. At [insert name], we strive to provide the highest level of care for our residents and their families. From medical services like home health aides and medication management, to religious services and pet policies, there are plenty of options available that help us meet every individual's needs. We also ensure safety with regular fire drills so everyone feels secure in their new home.
At our facility, age isn't a factor when considering admission. Everyone is welcome regardless of how old they are; what matters most is finding a place where you feel comfortable and safe. Our staff will work hard to make sure all your needs are met within our walls. It's important for us that you get the best care possible during this transition phase in life, which is why we take pride in providing top-notch assistance every day.
We know choosing an assisted living community can be overwhelming at times, but rest assured knowing that here at [insert name] we'll make sure you're taken care of from start to finish. If you or someone you love could benefit from a supportive environment full of amenities tailored just for them, don't hesitate to reach out today!