Here's Why India's Internet Growth has Stalled
(CTN News) – India is the second-largest mobile phone market in the world, with more than a billion customers.
However, it seems that internet growth in this big sector has stagnated.
790 million individuals in the nation have wireless broadband subscriptions as of October 2022, according to the telecom authority.
Just one million more customers were added than in August 2021. The explosive double-digit growth in mobile internet customers between 2016 and 2020 has already slowed to single digits.
Smartphones are the primary means of internet access, and development in this area is leveling down. 650 million smartphones are presently being used in India, although growth has stalled.
According to Counterpoint, a market research company, sales of mobile phones decreased to 151 million units last year from a high of 168 million in 2021. This year, revenue growth is anticipated to be in the single digits.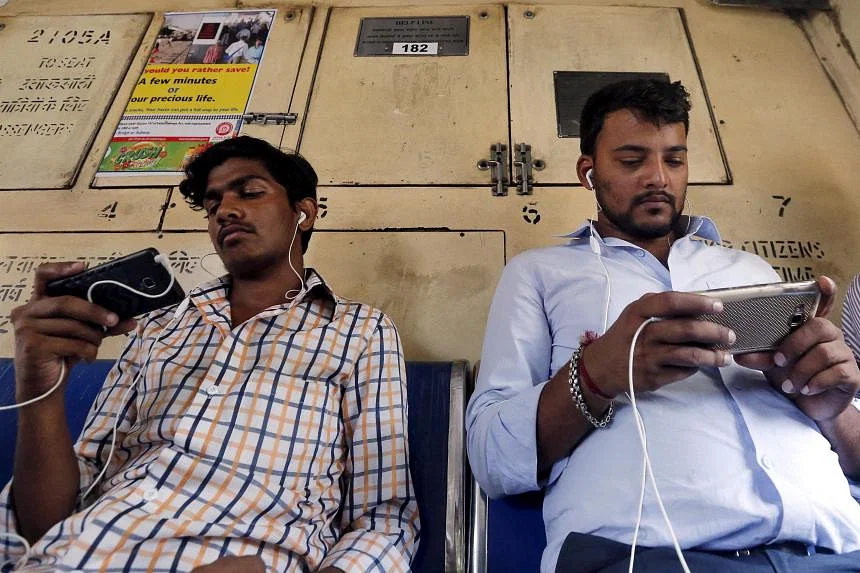 According to IDC, a different market research company, people were purchasing a new smartphone every 14–16 months up until three years ago.
However, they are now searching for an update around every 22 months.
One explanation is that since the epidemic, smartphone prices have increased due to growing component costs, a weaker rupee, and supply chain issues affecting China, the biggest smartphone manufacturer in the world.
Over 300 components, or almost 90% of them, are imported into cellphones built in India.
At home, a faltering economy, job losses, and the ensuing strain on budgets mean less money is available for a more expensive mobile phone.
According to digital rights activist Nikhil Pahwa, "The slowdown in internet development should be considered a sign of the status of the economy."
According to Navkendar Singh of IDC, the average cost of a smartphone has increased from 15,000 rupees two years ago to around 22,000 rupees ($269; £220). India is unusually price sensitive for a market of its size: 80% of the gadgets sold here cost less than 20,000 rupees.
"This warrants serious worry. Smartphone adoption in the second-biggest mobile phone market in the world is much behind that of China, which has the largest market, "Mr. Singh notes.
Anuj Gandhi, the creator of Plug and Play Entertainment, and others question if the Indian smartphone business is on life support. He asks, "Where will growth come from when so many people still live in poverty?
More than 350 million people in India use "dumbphones" (basic handsets or feature phones), and if they can afford them, they can switch to smartphones.
Nearly half of them use gadgets that cost less than 1,500 rupees.
According to Tarun Pathak of Counterpoint, only 35 million Indians migrated from feature phones to smartphones in 2022 due to increased costs for devices and data, down from 60 million upgrades annually before the Covid attack.
He says, "the feature to smartphone migration has slowed down significantly."
A growing, unofficial second-hand industry that may supply the demand for "cheap" cell phones is often overlooked. "Some of this need is being filled by the used market. But the base is not expanding, "Mr. Singh argues.
It's bad news for India because internet usage is growing more slowly. Many people find it difficult to access government resources like immunizations, rations, and welfare benefits without a smartphone.
The Unified Payments Interface (UPI), a government-backed real-time cashless transaction network leveraging mobile apps, has only seen more than 250 million transactions per day this month. By 2025, India's central bank envisions a "less-cash, less-card society."
There is undoubtedly space for the internet and phones to expand further. In rural regions, the growth of wireless broadband customers has slowed.
According to a study by the Internet and Mobile Association of India (IAMAI) and data analytics firm Kantar, the growth rate of active internet use, or those who have accessed the internet in the past month, "progressively decreased over the years" and was the lowest in the previous four years in 2020.
Men access the internet more often than women and use cell phones more frequently. Numerous rural homes still only have one device.
According to Mr. Pahwa, it's not simply the growing cost of phones that is delaying the expansion of the internet.
Most applications and services must handle rural India's literacy and language obstacles. He claims that most internet is still in English and a few Indian languages.
More creative solutions are required, like the battery-operated PayTM Soundbox, which provides merchants with quick audio confirmation in 11 languages for each purchase made via the payment app.
Mr. Pahwa says, "We need more creativity to develop the internet in rural India." However, smartphone sales must increase first.
Related CTN News: