Cambodian Tries to Blame UNESCO For Angkor Wat Evictions
The Cambodian government has been accused of employing "direct and subtle threats" to evict thousands of residents who live near the Unesco World Heritage Site of Angkor Wat. Amnesty International's study concluded that international law had been violated.
A government official stated that was "not right" and stressed that the relocations were entirely voluntary. Families are being relocated to a new community about 15 miles (25 kilometers) away. Squatters, according to Cambodian officials, are establishing informal communities that harm the environment.
Pen Bona, a government spokesman, said the removal of 10,000 families was in accordance with Unesco standards, which prohibited structures or people from living on the site.
However, Unesco stated that it "never requested, nor supported, nor was a party to this program" and has encouraged the authorities to take "corrective measures" in response to the findings.
"Unesco is deeply concerned about the population relocation programme in Angkor," the UN organization said in a statement.
According to Amnesty International, the Apsara National Authority, which maintains the temple complex, is citing Unesco to justify the relocations.
According to one resident, Cambodian authorities openly warned her that "Unesco wants you to leave" or the site's world heritage classification will be jeopardized.
According to the BBC, Apsara has sued at least seven people living near Angkor Wat for allegedly instigating and blocking public work.
"Unless there is serious pushback from Unesco, conservation efforts may increasingly be weaponized by states to their own ends, at the expense of human rights," warned Montse Ferrer, director of Amnesty International.
The temple complex was designated a Unesco World Heritage Site in 1992 and has since become Cambodia's most famous tourist attraction, attracting two million visitors each year.
This, in turn, supports a micro-economy of stallholders, food vendors, and souvenir vendors. The site, in Siem Reap in the country's northwestern corner, was built in the 12th century by Khmer King Suryavarman II.
It is believed to be a mortuary temple that faces west to represent the dying sun and death.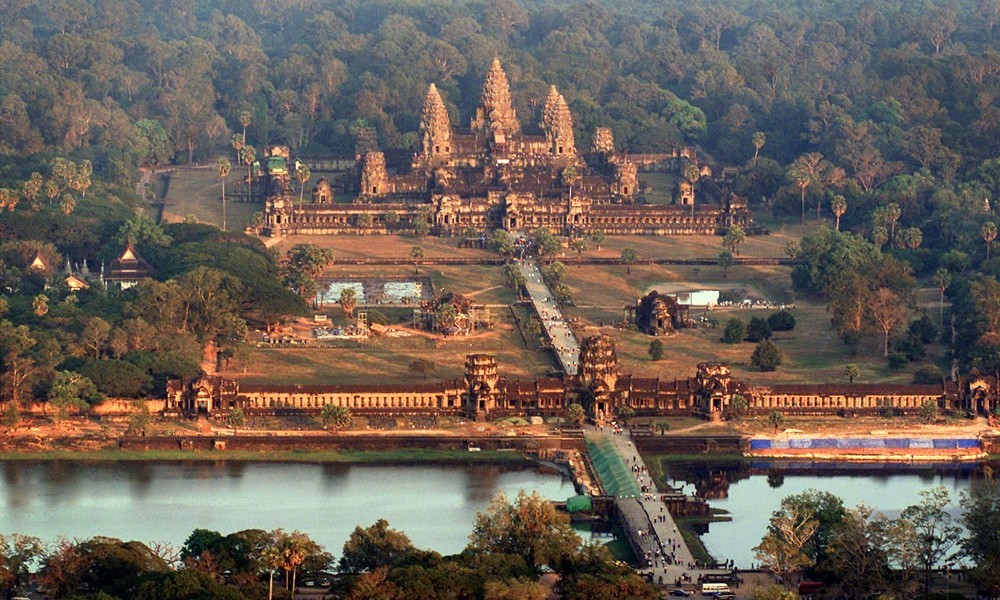 About Angkor Wat
Angkor Wat is a temple complex in the Cambodian town of Angkor. It is one of Southeast Asia's most famous and well-preserved archeological monuments, as well as the world's largest religious monument. King Suryavarman II built the temple in the 12th century as a Hindu shrine dedicated to the god Vishnu. It later became a Buddhist temple.
Angkor Wat is known for its distinctive Khmer architecture, complex bas-reliefs, and high central spire. The temple is encircled by a wide moat and spans around 162.6 hectares (1,626,000 square meters). Angkor Wat's layout echoes Hindu cosmology, with the center towers depicting Mount Meru, the Hindu mythological home of the gods.
Angkor Wat is part of the greater Angkor Archaeological Park, which comprises numerous other Khmer Empire temples and buildings. In 1992, UNESCO designated the entire site as a World Heritage Site. Angkor Wat is a prominent tourist destination as well as a significant historical and religious landmark, drawing tourists from all over the world to marvel at its architectural majesty and historical significance.