Why Invest in the Smart Cities of Pakistan? Detailed Guide!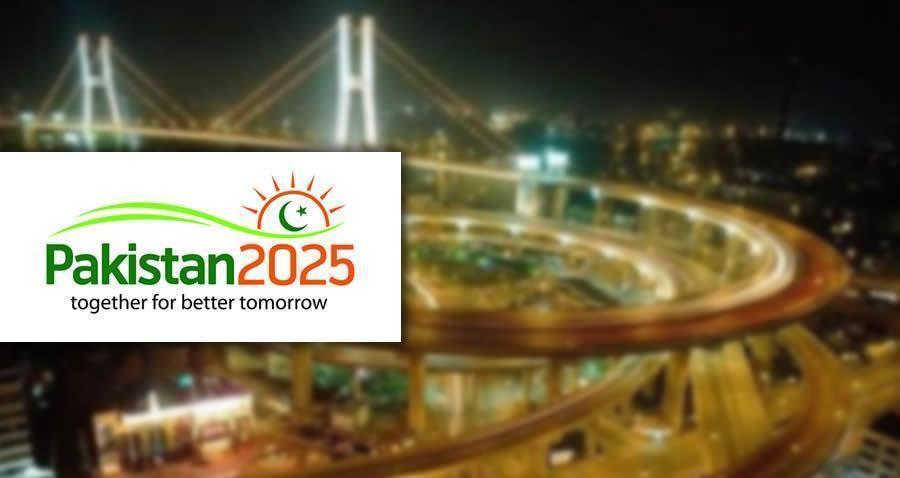 The concept of smart cities is quite new for many. However, it isn't as if you look around; you will find out that many cities have turned into smart cities in Pakistan. If you visit them, you may think that you are in some other world.
Now, many might say that this happened because all such cities were developers and had resources. Yes, this is the truth to some extent. But in all this, you cannot overlook their efforts to provide the residents with a sustainable, secure, and modern living environment.
Furthermore, to your surprise, underdeveloped countries are also taking steps to offer smart living areas to the people. The biggest example of it is in Pakistan.
A renowned real estate company of Pakistan, HRL joined hands with FDHL and launched two smart cities, one after another, in the two biggest cities of Pakistan, Lahore and Islamabad.
What are Smart Cities?
If we are to search for a smart city, what do you think will pop up on your screen?
A smart city that is digitally modified or influenced by a city that has all the latest technologies. It is a revolutionized real estate development that promises long-term investments and a sustainable lifestyle.
The main goal of a smart city is to ease the life of the residents by providing them with high-quality life facilities at affordable rates.
Smart Housing Schemes in Pakistan
There are two smart cities in Pakistan. One is located in the capital city of Pakistan that is Islamabad. That is why it is known as the Capital Smart City. The other one is located in one of the most important cities of Pakistan that is Lahore. That is why it is known as the Lahore Smart City.
Who Are the Developers of Smart Cities in Pakistan?
There is not a single shadow of a doubt regarding the fact that developers are one of the most important aspects of any real estate project. People often invest once they look at the name of the developers that are associated with the project.
The developers of smart cities in Pakistan are well-known in the real estate sector. Future Holding Development or FDHL, as well as Habib Rafiq Private Limited. And keep in mind that these smart cities aren't the only real estate project they have done so far.
These real estate companies are on a mission to make a grand and valuable entry in all the capital generation sectors of Pakistan.
Perks of Investing in Smart Housing Projects
Equipped with Smart Features
One of the biggest selling factors of a smart city is that it is fully equipped with technology. These technology-driven cities make the life of the residents easy from all possible points. This way, societies are able to make the best possible use of the resources that are available.
Some of the stunning features of these smart societies are as follows:
24/7 Surveillance
Greenery
Uninterrupted Water Supply and Electricity
Smart Metering
An Abundance of Parking Spaces
This way, people are able to reside in futuristic societies that are equipped with smart features.
Flexible Installment & Payment Plan
We live in a post COVID world. Since the pandemic, a lot has changed. This has also caused the economies to crumble. All this has affected all the possible life facilities and also the real estate sector. Property prices have increased, and people are unable to afford quality residential accommodations nowadays.
Smart cities provide a viable solution to this problem. These societies offer supreme lifestyles with affordable and easy-to-follow payment plans. The makers have made sure that the citizens do not have to pay huge amounts of money in this context.
Therefore you should invest in Lahore Smart City because of their affordability.
Promises High ROI
As we have mentioned previously, smart cities will be the way of life in the future. These real estate projects promise good real estate prospects at affordable rates without any discrimination.
Moreover, as these societies mostly operate on technologies, people are tempted to secure an investment.
Both the governments as well as developers have left no stone unturned to provide a classic space in the form of smart cities in Pakistan. That is why if you are able to book a plot in society, you can earn a good return on investments.
Their increasing housing demands and progressive growth is easily the biggest reason for investment in these smart cities.
Have You Made up Your Mind?
Real estate is a dynamic sector. Not every investment promises a huge investment potential, and not every project is a risk. You have to move very carefully in this market.
Therefore make sure to invest in smart cities in Pakistan including Park View City Lahore. These cities offer quality lifestyles as well as good venues for investments. Moreover, they are the projects of well-esteemed developers. Therefore, do your research and invest today!