Pfizer's Antiviral Pill Paxlovid May Reduce Risk Of Long COVID, Study Suggests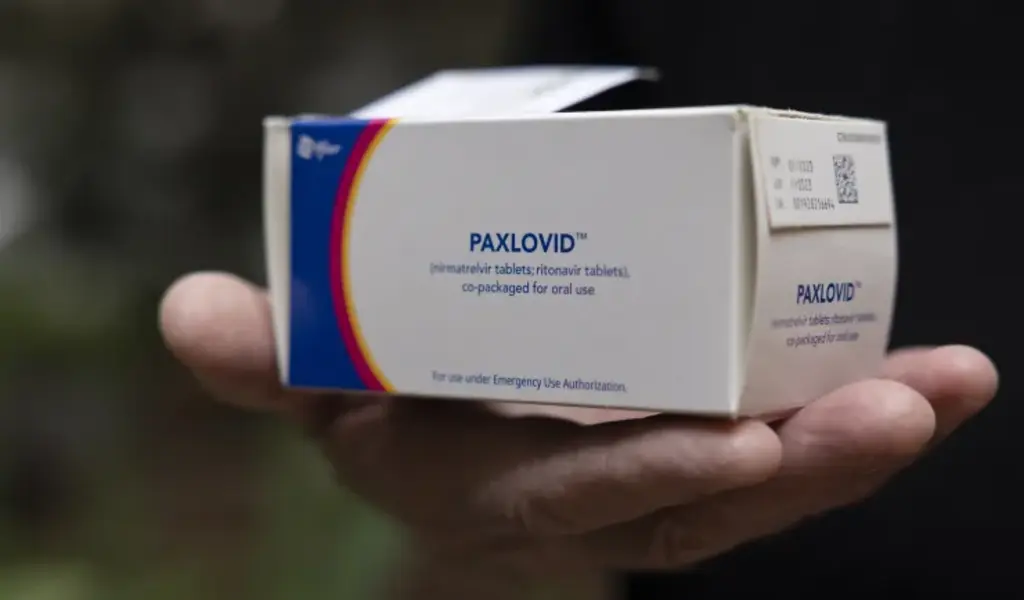 (CTN News) – Regardless of age, immunization status, or infection history, new research reveals that people who take Pfizer's antiviral medication for Covid, Paxlovid, soon after infection may minimize their risk of developing long Covid.
On Thursday, researchers published their findings in the journal JAMA Internal Medicine, showing that patients who took Paxlovid within five days following a positive Covid test had a 26% lower chance of long Covid than those who did not. Over 35,000 persons enrolled in the research and took the Covid tablet orally; another 246,000 did not.
Only participants who met the criteria for emergency use authorization to receive Paxlovid were included in the trial. This includes people who are over the age of 50 or who have a preexisting disease like diabetes or high blood pressure.
Paxlovid's benefits may extend beyond its intended population of high-risk adults and children with Covid infections, according to the study's authors.
The medicine showed its expected benefit a month after infection, reducing mortality by 47% and hospitalization by 24%.
What is long Covid and how does Paxlovid help reduce its risk?
Long Covid is a disorder that can severely affect a person's quality of life, but nothing is known about it, and there is currently no effective treatment.
Health problems that arise more than four weeks after an initial Covid infection are considered Long Covid by the CDC. These symptoms, including weakness, shortness of breath, chest pain, and mental cloudiness, may last for days, months, or even years.
The Centers for Disease Control and Prevention (CDC) reports that approximately 20% of Covid survivors aged 18-64 and 25% of those aged 65 and over continue to experience symptoms that may be related to their previous infection.
According to Dr. Jessica Bender, co-medical director of the University of Washington's post-COVID-19 Rehabilitation and Recovery Clinic, most of what is known about long Covid is that certain persons are more at risk of Covid immunization likely gives some protection against it.
She said the latest study was "very exciting and promising" because it was the first to link Paxlovid to a lower risk of extended Covid.
Prescribers can utilize the study results to advocate for using Paxlovid, according to Dr. Anita Chopra, a board-certified internist who sees patients at a University of Washington Medicine Primary Care clinic. She said patients eligible for the medicine would feel better knowing they have a far lower risk of post-Covid illness.
However, Chopra did note that the study was observational, so scientists watched people who took or didn't take Paxlovid.
FDA expected to make decision on Paxlovid's full approval in May
Not being a randomized controlled study, the "gold standard" of clinical research, means that researchers couldn't intervene to better investigate whether or not getting a medicine like Paxlovid caused the observed impact.
A randomized controlled trial is required to "replicate these findings," as Bender put it.
She also noted that a potential drawback of the study was that it used VA healthcare database identifiers to locate participants. According to Bender, the researchers should look at different patient demographics outside that healthcare system.
With last week's advisory panel vote in favor of Paxlovid, the medicine is inching closer to receiving final approval from the Food and medicine Administration. A decision from the FDA is anticipated in May.
According to recent regulatory statistics, more than 12 million courses of Paxlovid have been shipped to pharmacies in the United States. About 8 million Americans have used the medication, and about 1.3 million doses are in circulation.
Related CTN News:
Abortion Laws In Thailand: Current Regulations And Social Context