Influenza H3N2: Tips For Preventing Coughs And Sore Throats In Children And Elderly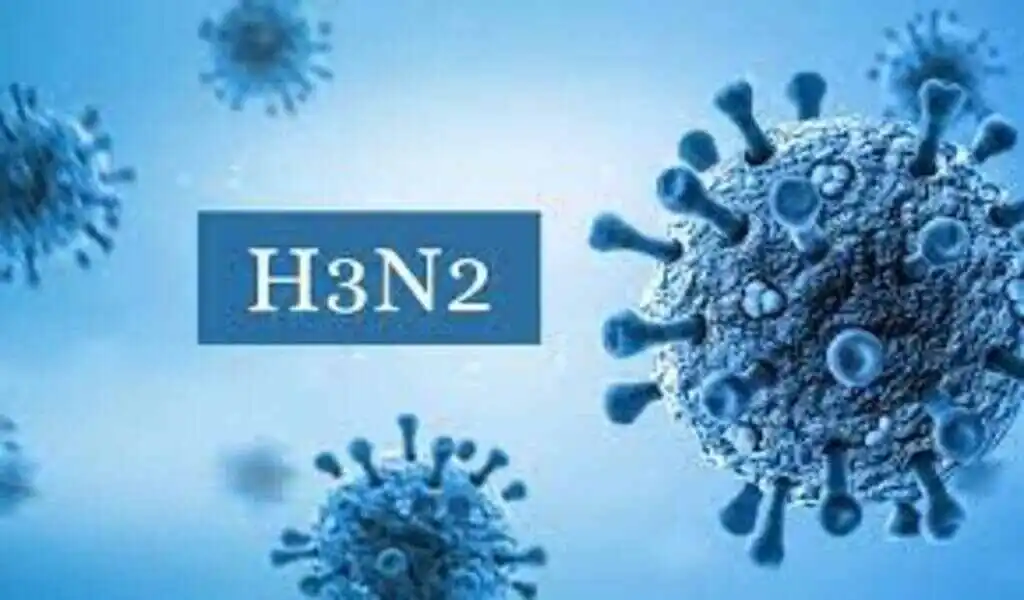 (CTN News) – It has been reported that two people have died as a result of the H3N2 subtype of the influenza A virus in the nation.
Haryana reported one fatality, while Karnataka reported the other. The H3N2 virus has been identified as the main cause of influenza cases across the country.
While influenza is a seasonal illness that occurs every year, the weather and lifestyle choices of the current season (such as poor personal hygiene, coughing and sneezing in close proximity to others, confined indoor gatherings, etc.) have contributed to the spread of several viral respiratory pathogens, including influenza A viruses (H1N1, H3N2, and other viruses), adenoviruses, and others.
Influenza H3N2 symptoms
According to the World Health Organization, avian, swine, and other zoonotic influenza infections may lead to acute respiratory distress syndrome, severe pneumonia, shock, and even death in humans.
Initially, the disease may appear as a mild upper respiratory infection (fever and cough), but can rapidly progress to more serious conditions. The following are some of the symptoms associated with the H3N2 virus:
Feelings of chills
A coughing fit
A fever is present
A feeling of nausea
The feeling of vomiting
An ache or sore throat
The body and muscles ache
Diarrhea is sometimes a symptom
Nose runny and sneezing
If a patient has trouble breathing, chest pain or discomfort, a continuous fever, or pain in the throat while swallowing, he or she should contact a physician immediately.
Duration of H3N2 Influenza flu
In most cases, the infection lasts between five and seven days. Fever goes away within three days, but cough may last for three weeks.
What are the high-risk groups for H3N2 infection?
From December 15 to the present, influenza A H3N2 cases have increased at the ICMR. Inpatient and outpatient severe acute respiratory infections (SARIs) were affected by H3N2.
Preventing influenza flu by following these steps
Hands should be washed frequently with soap and water.
Stay away from busy areas and wear a mask
Avoid touching your mouth or nose.
When sneezing or coughing, shield your mouth and nose adequately.
Drink plenty of liquids and stay hydrated.
In case of fever and pain, take paracetamol.
Influenza flu prevention don'ts
Public spitting is prohibited.
Handshakes are a contact-based greeting.
Self-medicating or taking antibiotics without consulting a doctor is not recommended.
Eating next to another person while seated.
SEE ALSO:
A Study Finds That Stress Puts Cognitive Abilities At Risk With Other Diseases