Real Madrid Beats Espanyol 3-1, Eyes Liverpool 'Clasico'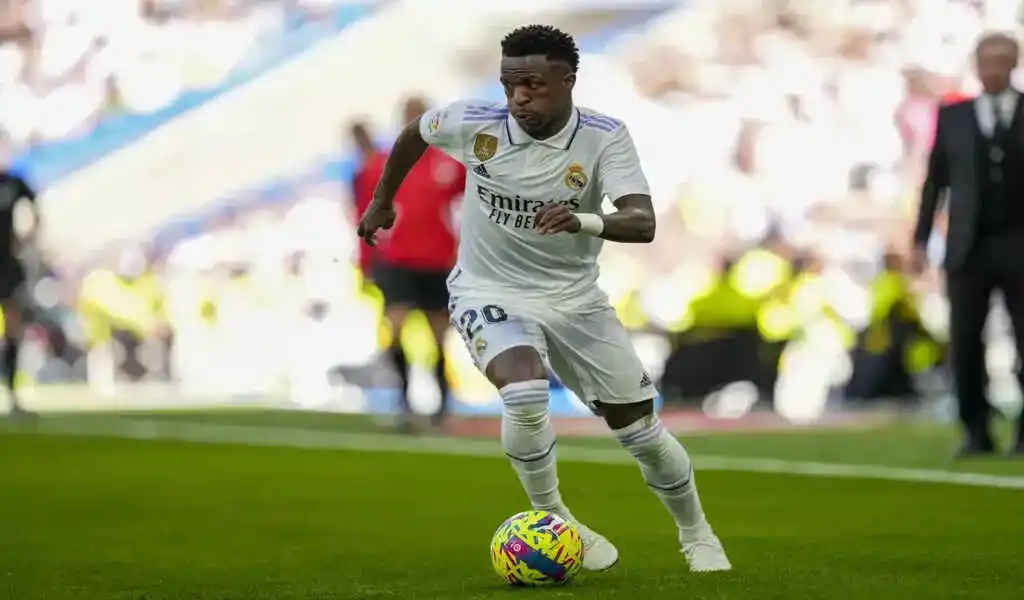 (CTN News) – On Saturday, Vincius Junior led Real Madrid to a 3-1 comeback against Espanyol in the Spanish league, keeping Barcelona within reach of the title race.
Espanyol went ahead in the eighth minute thanks to Joselu Mato. A Vincius equalizer in the 22nd put Real Madrid in front once again before Éder Milito put them in front once again in the 39th.
In stoppage time, Marco Asensio scored Real Madrid's third goal as the club ended a three-game losing streak.
Barcelona's lead has been reduced to six points by Carlo Ancelotti's team before Athletic Bilbao visits on Sunday.
A nagging ankle injury kept Karim Benzema out of the game. Madrid hold a 5-2 advantage from the first leg of the round of 16 in the Champions League, and Ancelotti expects his striker to be ready to face Liverpool on Wednesday.
The title fight will then take place on March 19 when Madrid travels to Barcelona.
Despite their strong start, we came back and took control. The game had to be won at any cost," Ancelotti said. This week is crucial with Champions League and the 'Clasico,' and now we have momentum going into it."
Amidst the looming Camp Nou match, Ancelotti insisted his players focus fully on Liverpool. Although his team has a three-goal cushion, the Italian coach said the rematch could be "full of traps."
Real Madrid MERCILESS
Joselu scored with a fine touch of his left boot to give Espanyol the lead.
Espanyol's José Gragera tackled Aurélien Tchouaméni in midfield to initiate the counterattack. Using his chest, Rubén Sanchez breezed past Eduardo Camavinga, and Joselu volleyed his cross into the top corner of Thibaut Courtois' net.
With his goal, Joselu became the league's second-leading scorer with 12 goals. Only Robert Lewandowski of Barcelona has scored more goals (15).
The modest squad from Barcelona even came close to scoring a second goal when Vinícius de Souza tested Courtois with a point-blank header.
Nevertheless, once Madrid's Vinicius got started, Espanyol had no chance of upset Real Madrid.
In the left side of the area, Brazil's forward appeared to be hemmed in by Espanyol. However, a quick change in direction toward the center allowed him to thread a shot between four defenders before it struck the post.
He now has eight league goals and 19 overall, one More than Benzema.
Espanyol was forced to concede again as Madrid pressed its advantage.
In the first half of the match, Espanyol's defenders scrambled after a ball that Real Madrid quickly worked around the area. Milito headed in a cross from Tchouameni at the near post.
In the second half, Diego Martnez sent on extra attackers for Espanyol, but Rodrygo struck a free kick off the crossbar in the 75th minute, which was the closest Madrid came to scoring another goal.
Following a dribble forward by Nacho Fernández, Asensio scored to complete the victory.
Joselu stated that "we were in the match until the very end.". He stated that "Real Madrid showed no mercy to us at all.".
SEE ALSO:
After A Long Career, Vikings Release Adam Thielen