Pink Pineapple is illegal in Thailand, Smugglers Get Jail Time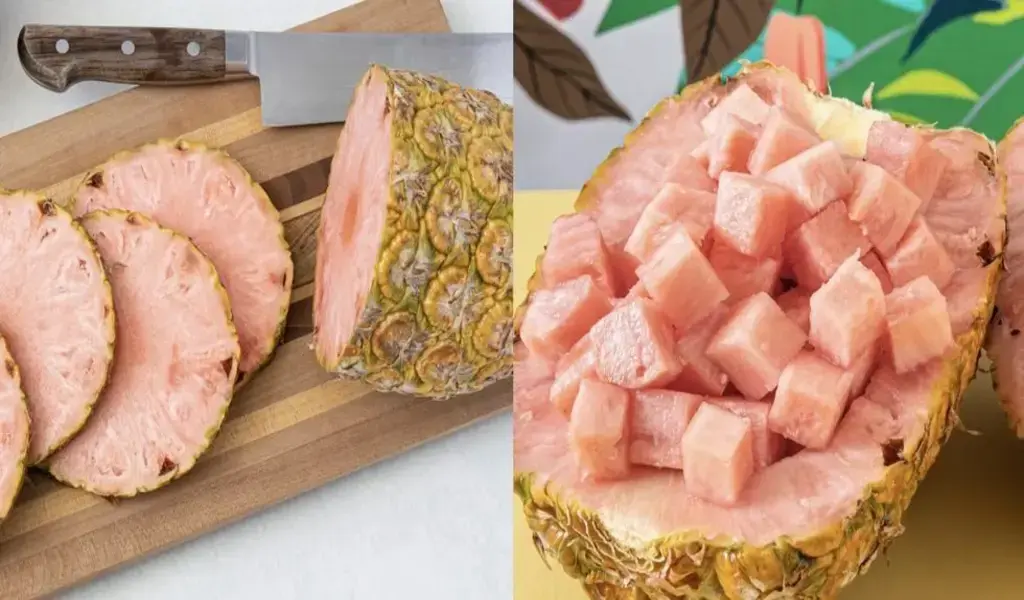 (CTN News) – Thailand's Ministry of Agriculture said yesterday that a GM Pink pineapple is being illegally sold in the country. It urges the public to keep a vigilant eye out for unusual fruits and report any people involved in the illegal pink pineapple trade.
Fresh Del Monte has been cultivating 'Pinkglow' Pink pineapples since 2005, which are said to be less sour than regular pineapples. 'Instagrammable' pineapples are now gaining popularity in Thailand.
In Thailand, however, GMOs are prohibited, and smuggling Pinkglows into the country is punishable by up to a year in prison and/or a fine of up to 20,000 baht. Pinkglow can be seized and destroyed by the authorities immediately if they discover it.
Pinkglows have been approved for consumption by the US's Food and Drug Administration since 2016…
New Pink pineapples are genetically engineered to produce less of the enzymes already found in conventional pineapples, which convert the red pigment lycopene into the yellow pigment beta carotene.
The pigment that makes tomatoes red and watermelons pink, lycopene, is commonly and safely consumed."
The Pink pineapple glow is reportedly sweeter and juicier than regular pineapples, while also containing all the same nutrients, such as Vitamin C which boosts the immune system, and manganese which strengthens bones.
In spite of this, Pinkglows are genetically modified and are illegal in Thailand under the Plant Quarantine Act of B.E. 2507.
The Ministry of Agriculture has a limited number of employees, so they ask the public to assist in stopping the illegal Pinkglow trade by reporting anyone selling the outlawed pineapple.
Related CTN News: