Man Shoots Ex-Wife With .38 Revolver Then Kills Himself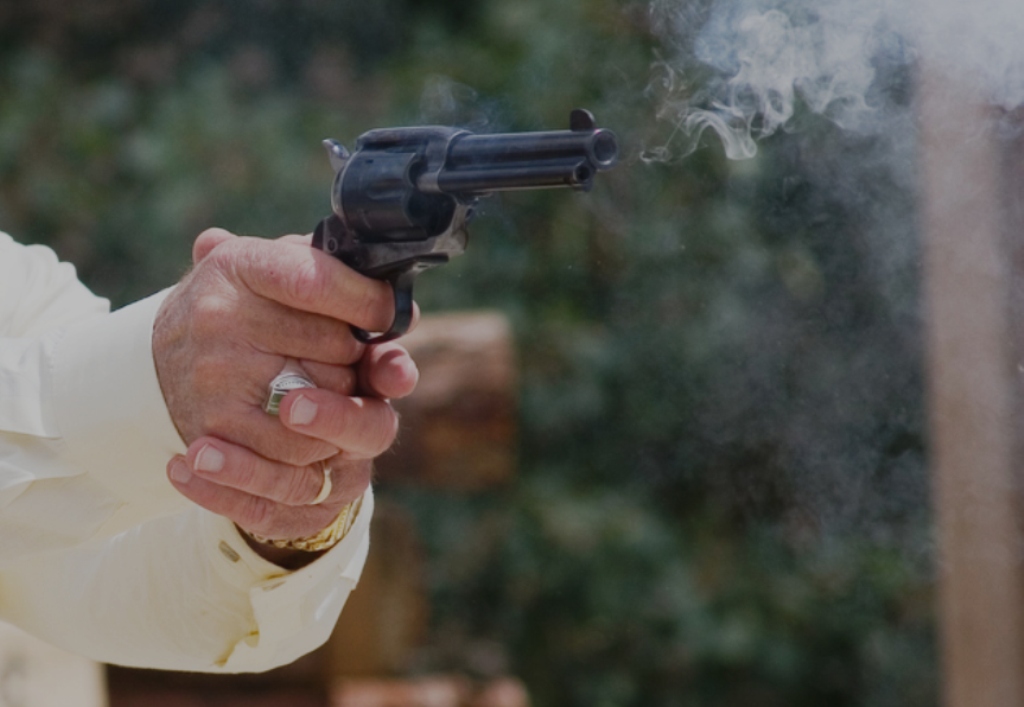 A man shot and killed his estranged wife, a nurse at a public hospital in Thailand's northeastern province of Khon Kaen, with a .38 revolver in the early hours of Thursday.
He then turned the revolver on himself, with one shot to the head.
Pol Col Preecha Kengsarikij, superintendent of Muang police station, said that the incident took place on the fourth floor of the Khunakorn Building at Khon Kaen Hospital at 1 am on Thursday.
The gunman, Sgt Maj First Class Akkhaphon Phonphan, 35, served with the 6th Calvary Division, in Khon Kaen.
Police said the man arrived at the Khon Kaen hospital, where his former wife Naphaporn Nakkiew, 34, worked as a nurse. She was shot three times with a .38 revolver in the head, chest, and right rib. She died instantly.
The man then stepped over his ex-wife's body and shot himself. He was pronounced dead at around 5 am, police said.
Nursing staff notified the slain woman's family members, who rushed to the hospital.
Families and friends of the deceased were questioned by police. Relatives said that Sgt Maj First Class Akkhaphon and Ms. Napphaporn had two children, aged 3 and 7.
The nurse's father, Prasit Saedaosuan, said the hospital recently sent his daughter to Phayao for four months and to Chiang Mai for another two.
Following her return to Khon Kaen Hospital, she and her husband began to quarrel frequently. Her husband threatened her once by firing shots into the air.
The Khon Kaen police chief said the couple's relatives knew of their problems.
Eventually, the couple divorced. Despite this, the soldier kept trying to reconcile with his ex-wife, but he was rejected. On Thursday morning, he took a revolver to the hospital hell-bent on killing Ms. Napphaporn.
As soon as he saw her, he fired three shots, instantly killing her. Following that, he shot himself in the head. An investigation by police revealed that the shooting was motivated by feelings of jealousy and rejection.
According to police, the shooting occurred when the couple's 7-year-old son sought help from other nurses as his parents were arguing.
Further questions will be asked by police about the dead couple's family and other close friends.
Thailand is not only a popular tourist destination, but it is also a country awash with easily obtainable firearms, with one of the highest gun homicide rates in Asia.
In Southeast Asia, Thailand has the highest rate of revolver-related homicides – almost 50 percent higher than the Philippines. It also has twice as many recorded violent gun deaths per 100,000 people as the United States.
Not all Thai citizens go through legal channels to get their guns. "Despite stringent rules, it is fairly easy to acquire a revolver in Thailand. Handguns can be found in shops along the Thai-Myanmar and Thai-Cambodian borders. They can easily be found.