'Ahsoka': Release Date, Cast, Plot, Timeline And What We Know So Far
(CTN NEWS) – Even the most well-known characters in a Star Wars saga with such a huge cast of famous characters don't have a narrative exactly like Ahsoka Tano.
Since Anakin Skywalker's padawan was never even hinted to in the live-action films, it is difficult to believe that there was a time when fans felt the idea was absurd.
But over time, as she developed in Star Wars: The Clone Wars (2008–2022) from a cocky student to a patient Jedi Knight, young Ahsoka won the fandom's hearts.
Many people thought her quest would end when she left the Jedi Order to start a new life, but in Star Wars Rebels (2014–2018), she continued to battle for justice, even confronting her former master, who had since become the wicked Darth Vader.
Even though her fight with Vader was supposed to be the end of her quest, she managed to escape death and made her triumphant live-action debut in The Mandalorian (2019-), as well as a brief cameo in The Book of Boba Fett (2021).
The fan favourite will now get her very own live-action series, continuing her journey now that she is a household figure.
Here is everything we currently know about Snips' upcoming series adventure.
Two and a half years after it was first announced, Ahsoka (2023) is almost here, and we finally got some long-awaited details about her first-ever solo series.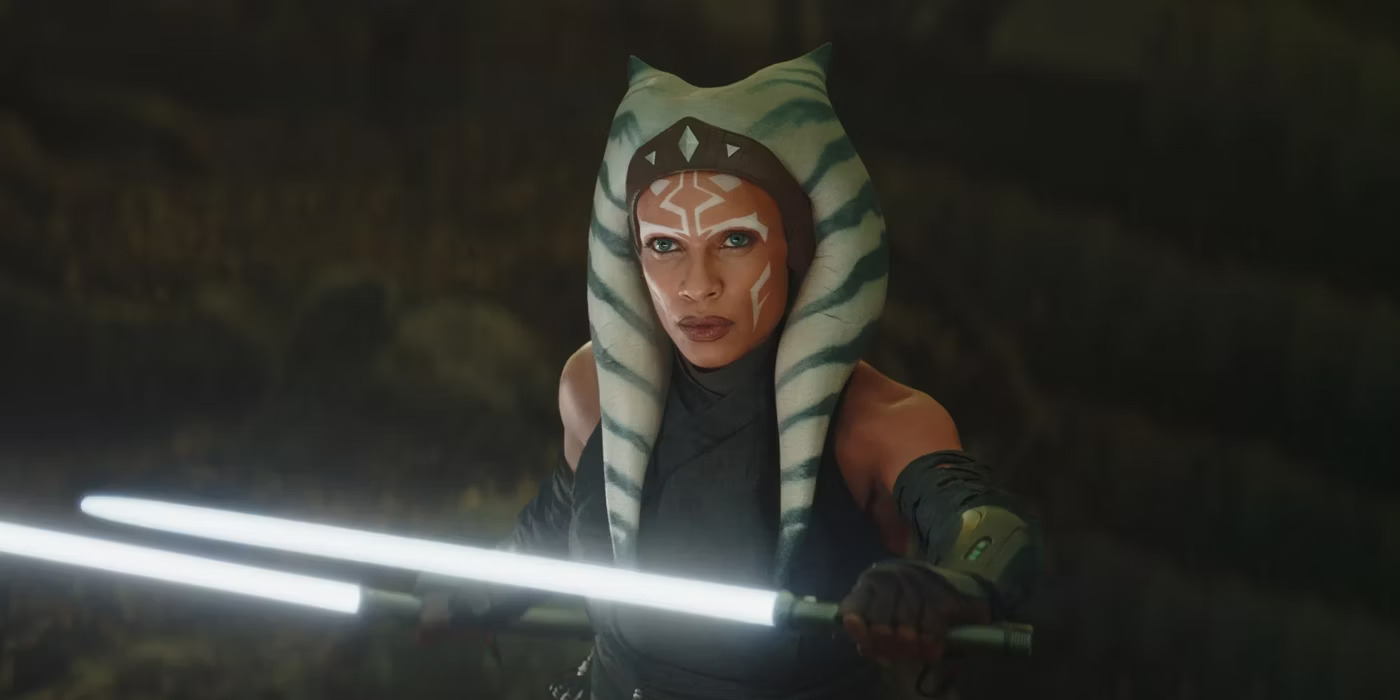 Ahsoka: Is There a Trailer?
However, sadly for those who were not present, the sizzle reel was held behind closed doors. Back in 2022, some footage did make its debut at the show's panel at Star Wars Celebration.
As was to be expected, plot details were kept a secret, but the news that Twi'Lek pilot of the Ghost Hera Syndulla would arrive, along with a few other returning characters, revealed a significant tie to Rebels.
Disney+'s 2023 sizzle reel gave us a very quick first glimpse at this show; we see Ahsoka taking off her hood before her new adventure debuts on the streaming service.
Not a shocking revelation, but the footage might indicate that a new trailer will soon be released.
Finally, on April 7, 2023, during Star Wars Celebration 2023, the audience saw the debut of the official teaser trailer for Ahsoka.
The teaser, which clocks in at just under two minutes, provides us our first glimpses of Sabine Wren, Hera Syndulla, and Ezra Bridger in their live-action debuts.
The Grand Admiral Thrawn appearance and a glimpse of Baylan, a new Sith villain, were both hinted at in the trailer.
Where And When Is Ahsoka Premiering?
Ahsoka will debut on Disney+ in August 2023, announced during Star Wars Celebration 2023, along with the first official teaser video.
Will There Be A 2nd Season Of Ahsoka?
Ahsoka is currently advertised as a miniseries, which suggests that this will be a one-season project.
Tano fans shouldn't give up hope just yet, either, since numerous Disney+ shows have been announced as miniseries and then unexpectedly renewed for another season, with Loki serving as a great example.
Since the programme is following a character as well-liked as Ahsoka as well as the other Rebels characters, it's hard to imagine that it'll be a flop.
It really just depends on how well the series performs, where Ahsoka's tale ends up, and whether or not a full-blown sequel is justified or desired.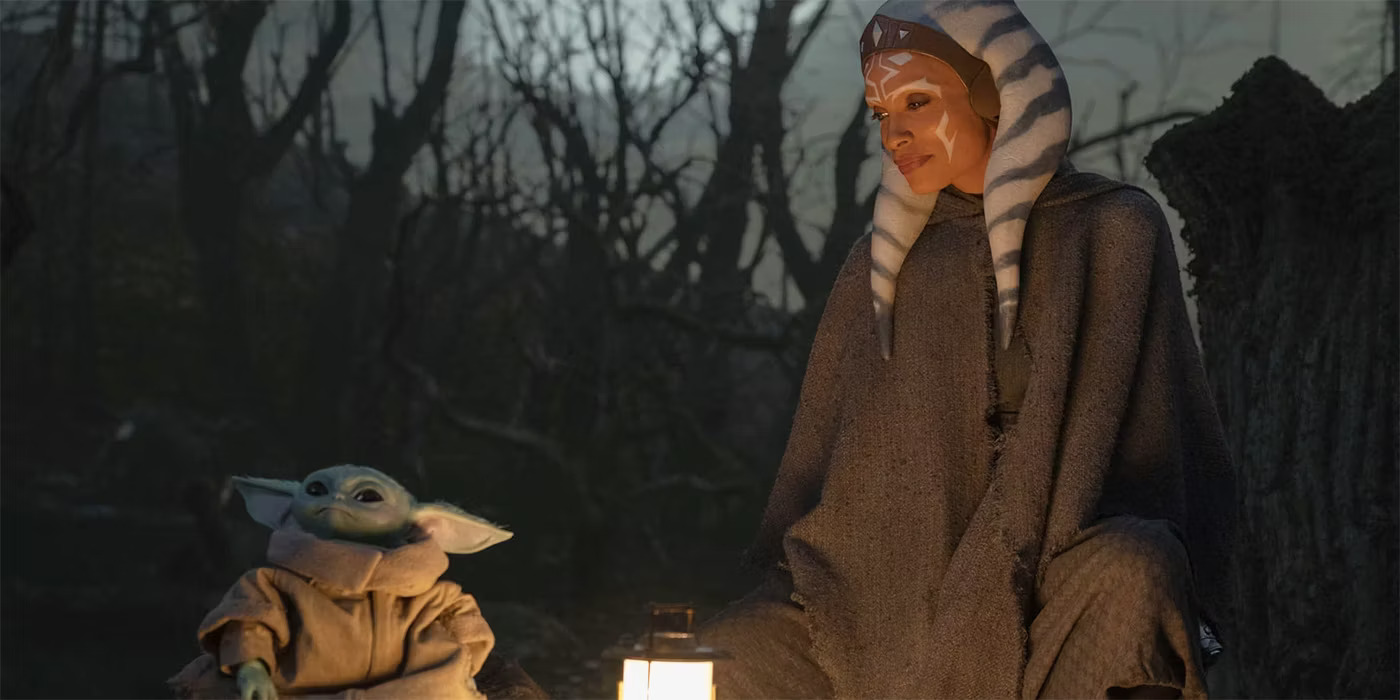 What Is The Timeline Of Ahsoka?
Her tale in Ahsoka will be her most current adventure to date in terms of when it is set, taking place several decades after she first appeared in the franchise in The Clone Wars.
Ahsoka is anticipated to take place some time after the events of her live-action debut in The Mandalorian Season 2, and probably after her brief appearance in The Book of Boba Fett (although here's hoping we get to see the first encounter between Ahsoka and Luke).
Rosario Dawson will continue to play the titular role.
This would put Ahsoka somewhere between the events of Return of the Jedi and The Force Awakens, that is, after the fall of the Empire and before the creation of the First Order, for those who are curious how this fits into the timeline of the movies.
However, thanks to a certain sand-hating Jedi confirmed to appear, those pining for flashbacks revealing Ahsoka's formative years in a live-action Clone Wars may be getting just that.
What's the Plot Of Ahsoka?
Although storyline specifics are being kept to a minimum, much like every recent Star Wars movie, we do have a pretty decent sense of where Ahsoka's journey is headed.
Ahsoka's objective became very evident towards the end of her episode of The Mandalorian.
Ahsoka made it plain after their fight that she was for a bigger game: Grand Admiral Thrawn, the Chiss Imperial leader and a significant Star Wars Rebels foe.
Thrawn was one of the most vicious and formidable opponents the band of Rebels had ever faced, pushing the group to their physical and mental limitations despite clashing with numerous Sith Lords and Inquisitors.
With both Thrawn and Rebels lead Ezra Bridger vanishing into the void of space, the show's conclusion felt less like an ending and more like a cliffhanger.
Since Ezra may still be alive if Thrawn is still alive as Ahsoka believes, Ahsoka is not just a continuation of Tano's saga but also a direct sequel to Star Wars Rebels.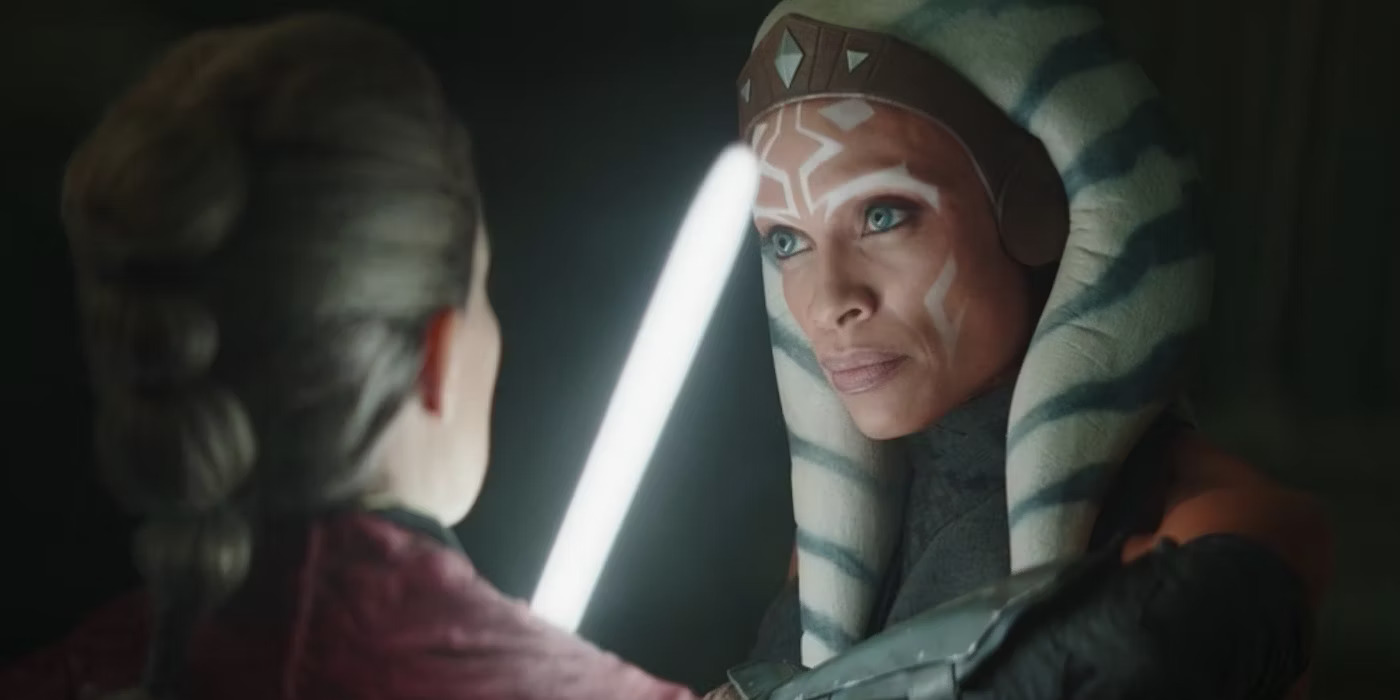 Ahsoka: Who's Making It?
Dave Filoni, who has worked on virtually every Star Wars television production, both animated and live-action, is leading the charge as writer and showrunner.
This seems very apt given that Ahsoka was one of the first Star Wars characters that Filoni directly created for The Clone Wars and that he also created Rebels.
The show will once again be produced by Filoni, Jon Favreau, and Kathleen Kennedy.
While the complete director list has not yet been revealed, we know that Spider-Man: Into the Spiderverse director Peter Ramsay is a team member.
As if Filoni wasn't already doing enough, he is also anticipated to direct.
Cast of Ahsoka
Rosario Dawson (Daredevil), who obtained her dream of playing Ahsoka after a viral fan movement, will portray the character once more.
Although hopefully Ashley Eckstein, the original voice actor for Ahsoka's animated appearances, at least makes a cameo appearance, her enthusiastic reception from the rest of the community following her Mandalorian appearance seems to indicate to Lucasfilm that she was the appropriate choice.
Recall how we hinted at the possibility of some Clone Wars flashbacks earlier. The most compelling evidence in favour of it.
However, is the confirmed reappearance of Hayden Christensen as Anakin Skywalker, Ahsoka's old mentor and the man who would become Darth Vader (Revenge of the Sith).
Given that Ahsoka takes place after Return of the Jedi and since Anakin has long since passed away at this time, the most likely scenario in which we will see him is in a flashback from the Clone Wars in which he and Ahsoka are fending off battle droids.
Or perhaps the fight between Vader and Tano will briefly resume.
Additionally, Sabine Wren, a Mandalorian freedom fighter who previously had the legendary Darksaber, will be played by Natasha Liu Bordizzo (Day Shift), who also voiced Ahsoka in the animated series.
Though it's likely that how she lost the Sabre to Moff Gideon will be discussed, the character's appearance is entirely justified considering her close bond and relationship with Ahsoka.
Young Jedi Ezra Bridger, who is currently absent in the Star Wars timeline, will be played by Eman Esfandi (King Richard), another Rebels alumnus.
Mena Massoud, who starred in Aladdin, was widely believed to be cast in the role of the fan favourite, but the actor clarified on Twitter that those rumors were unfounded:
Glad the rumors will stop now. Never really had a fair shot at it unfortunately (1 self-tape months ago) but just wasn't meant for me I guess. Can't deny the dude looks exactly like Ezra. Hope it's done justice!

— Mena Massoud (@MenaMassoud) September 9, 2022
One of the primary characters in Star Wars Rebels, Hera Syndulla, a former rebel pilot, will be portrayed by Mary Elizabeth Winstead (Scott Pilgrim vs. the World).
David Tennant (Doctor Who) will portray the lightsaber-making robot Huyang, a role he previously voiced in The Clone Wars, and Ray Stevenson (Thor) will play a Sith named Baylan.
Ivanna Sakhno from Pacific Rim: Uprising will also appear in the series in an unspecified capacity.
Genevieve O'Reilly, who previously portrayed Mon Mothma in Star Wars: Episode III – Revenge of the Sith, Rogue One: A Star Wars Story, and most recently on Andor, will reprise the role.
After making an appearance in The Mandalorian, Diana Lee Inosanto will return as Morgan Elsbeth. Grand Admiral Thrawn and Chopper will both appear in the show.
RELATED CTN NEWS:
'The Super Mario Bros. Movie' Broke All Box Office Records With $204.6 Million
Lucasfilm And Disney+ Confirmed The Production Of 3 New Star Wars Movies
Crunchyroll: Watch Free Anime Shows & Read Manga Online In 2023