Thailand's Former Ambassador to Denmark Found Stabbed to Death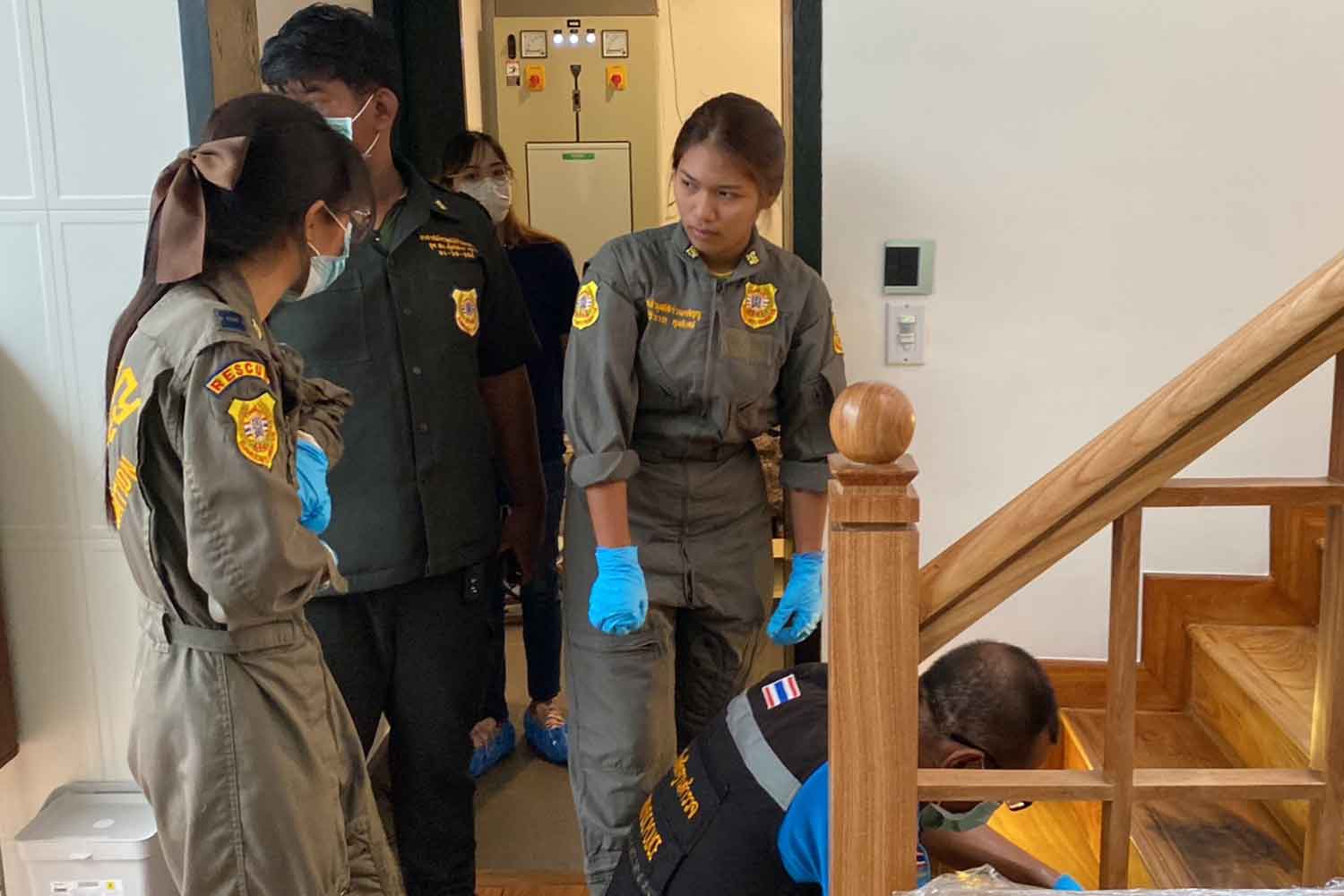 Thailand's former ambassador to Denmark was found dead at a residence in Bangkok, stabbed numerous times, according to police.
The body was discovered on Sunday morning and a police forensic test confirmed that he had been stabbed three times in the chest, Metropolitan Police deputy commissioner Pol Maj Gen Noppasilp Poonsawat told CTN News.
Mr. Vichit Chitvimarn, 63, died in a toilet on the second level of a three-story house in Bangkok's Chatuchak area.
According to Pol Maj Gen Noppasilp, the former diplomat's chest had three stab wounds. In the kitchen on the first level, forensic investigators discovered blood streaks on two of the five kitchen knives contained in a wooden box.
The first and second levels of the house were found plundered, prompting him to believe that theft of items was most likely the purpose for the murders.
He also stated that footage from the house's security cameras was being analysed.
According to a source, Vichit usually lived alone, but witnesses told police that just before his death, Vichit was with his step-kid, 17, the biological child of his construction contractor. Police detained the adolescent for questioning.
Police said they would summon two boys, 14 and 17, for questioning on suspicion of involvement in the murder.
Vichit Chitvimarn departed from the Ministry of Foreign Affairs on September 30, 2020.
He served as deputy director-general of the Thailand International Cooperation Agency, consul-general in Kunming, China, consul-general in Osaka, Japan, an ambassador linked to the ministry, and ambassador to Denmark in Copenhagen. Vichit was also a former National Intelligence Agency adviser.
Mall shooting victim's lawyer targets teen gunman's friends
A Thai lawyer representing the family of a Myanmar worker killed in last week's shooting spree at Siam Paragon shopping mall said he would seek authorities to assess if the wrongdoer's buddies represented a threat to others.
Thanaphon Settheesombat, who represents Khin Win, the mother of the Myanmar victim, said there was evidence that the 14-year-old gunman's buddies played games together and spoke online in a way that suggested they loved the shooting rather than feeling sorrow.
The lawyer stated that he would take the material to authorities and request that they take action to prevent the shooter's pals from replicating the crime. He stated that their actions caused concerns for the safety of Tawan's late boss and coworkers.
Mr Thanaphon further stated that he would represent Tawan's mother in both criminal and civil proceedings against the child shooter and his parents. Tawan's mother will have to return to her hometown immediately following her cremation on Sunday, according to the lawyer.
On Saturday, the gunman's father attended the second day of burial ceremonies for the late Myanmar worker in Nonthaburi province, while the gunman remained in a juvenile detention institution. He offered compensation to Ms Khin Win, but she declined, claiming that the money was insignificant in comparison to her daughter's life.
The 31-year-old Myanmar woman was her family's breadwinner. She was one of two persons slain in the Siam Paragon shopping centre gun rampage on Tuesday evening.
The other victim was a 34-year-old Chinese mother who was out shopping with her two young twin daughters.
Thailand Under a Nationwide Flood Watch for Due to Heavy Rain