Tesla's $4.2 Billion Model 3 Sale To Hertz: An Inside Look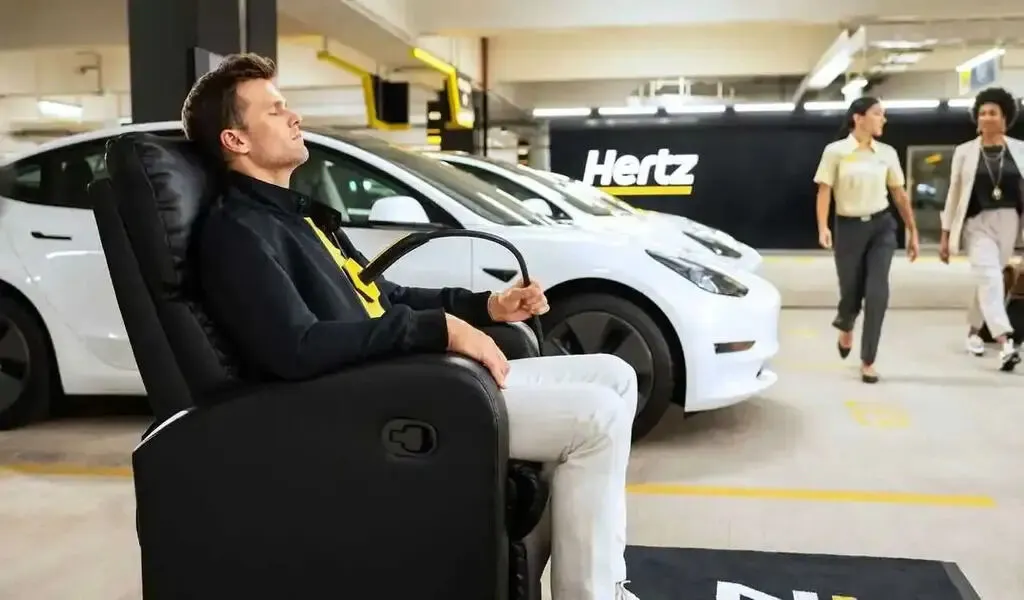 (CTN News) – We received this article from Tesla EVANNEX, which manufactures and sells aftermarket Tesla accessories.
We at InsideEVs do not necessarily share the opinions expressed in these articles, nor did we receive any compensation from EVANNEX for publishing them. Having found the company's perspective as an aftermarket supplier of Tesla accessories to be interesting, we are happy to share its content without charge. Have fun!
By Peter McGuthrie on June 01, 2023, on EVANNEX
Tesla announced plans in 2021 to sell a fleet of its Model 3 sedans to Hertz, a rental car company. According to some experts, the strategic partnership represents an impressive and mutually beneficial move for both companies, amounting to approximately $4.2 billion for 100,000 units.
The above image shows a Tesla Model 3 (Image: Casey Murphy / EVANNEX).
Tesla's sale of 100,000 Model 3 units to Hertz has proven to be a brilliant strategy and a game-changer, according to Inc.com's Kelly Main.
Bloomberg reported at the time that the move had boosted Tesla's value beyond $1 trillion, and it appears that both parties have benefited from the transaction.
Though Hertz was founded over a century ago, its inclusion of vehicles in its lineup is a surprising demonstration of its modernity.
With new ownership, the Model 3 purchase represents the single largest sale of electric vehicles since the company emerged from bankruptcy.
Tesla's sale of the vehicles was essentially a marketing tool that spread the EV company's name to a large number of renters. Hertz also became a stakeholder in Tesla with a multi-billion dollar investment over several months.
The consumer also benefits from this initiative. An EV can be tested at an affordable price without the need to purchase one.
In addition, a rental experience offers users a greater amount of time with a vehicle than the 15-20 minutes a test drive provides – which, according to Main, isn't even enough time to charge an electric vehicle fully.
As a result of the purchase, Hertz has begun to offer other electric vehicles such as the Tesla Model Y, Chevy Bolt, Kia EV6, Polestar 2, and others. As EV demand continues to grow, we can expect to see even more from the company in the future.
Many people who are new to electric vehicles are concerned about charging, and it is a paradigm shift to consider that everything from air conditioning to charging a smart device can reduce the capacity of your battery.
Tesla EV owners have access to a vast network of Superchargers, and the Hertz deal has pushed demand for more charging stations in general.
Additionally, Hertz has partnered with British Petroleum to establish a national electric vehicle charging network, with BP planning to invest approximately $1 billion into the project.
Tesla and Hertz have both benefited from this sale so far, and it has played a significant role in advancing the adoption of electric vehicles.
SEE ALSO:
GameStop Partners With Telos Foundation To Grow Web3 Gaming