GameStop Partners With Telos Foundation To Grow Web3 Gaming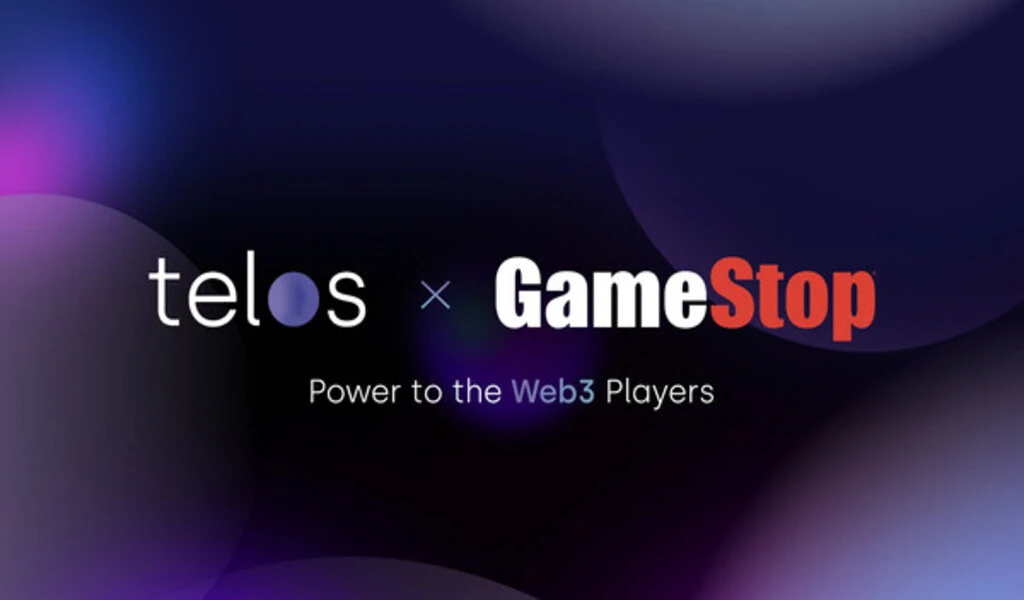 (CTN News) – A leading game retailer, GameStop (NYSE: GME), has announced a new partnership with The Telos Foundation to extend its Web3 gaming offerings through a partnership with the organization behind the layer 1 blockchain, Telos.
GameStop's upcoming Web3 game launchpad Playr will allow Web3 games utilizing Telos' decentralized blockchain infrastructure to easily connect to GameStop's Web3 game platform, providing a new means for mainstream gaming to distribute Web3 games.
AJ Dinger, the Telos Foundation's business development head, said in a press release that the collaboration would have a significant impact on onboarding new users into the Web3 gaming ecosystem by using Telos' robust network infrastructure.
In Dinger's view, this collaboration will serve as a significant catalyst for attracting new users to Web3. With the combination of GameStop Playr and Web3 games that utilize Telos' high-performance blockchain infrastructure, we can break down a number of barriers that currently prevent Web2 players from embracing Web3 games."
There was a 10% jump in the native token of Telos, TLOS, after the news broke before reverting back.
As GameStop has steadily moved away from its brick and mortar strategy, it is now focusing more on a digital expansion, which includes web-based gaming, which is a part of their digital expansion.
As part of the partnership with Immutable X, which is a layer 1 blockchain, it announced in February 2022 that the two companies would collaboratively build a non-fungible token (NFT) market for trading game assets within the game.
In October 2022, after having operated in public beta mode since July 20, 2022, the GameStop marketplace will be officially launched to the general public after having operated in public beta mode since July 20, 2022.
With the launch of their self-managed NFT and crypto wallets in May 2022, the retailer release their own self-custodial wallets as part of the launch.
SEE ALSO:
The Bidder At SVB Securities Sale Is a Lone Individual