Stock Price Of Southwest Airlines Stock Hits Fresh 52-Week Lows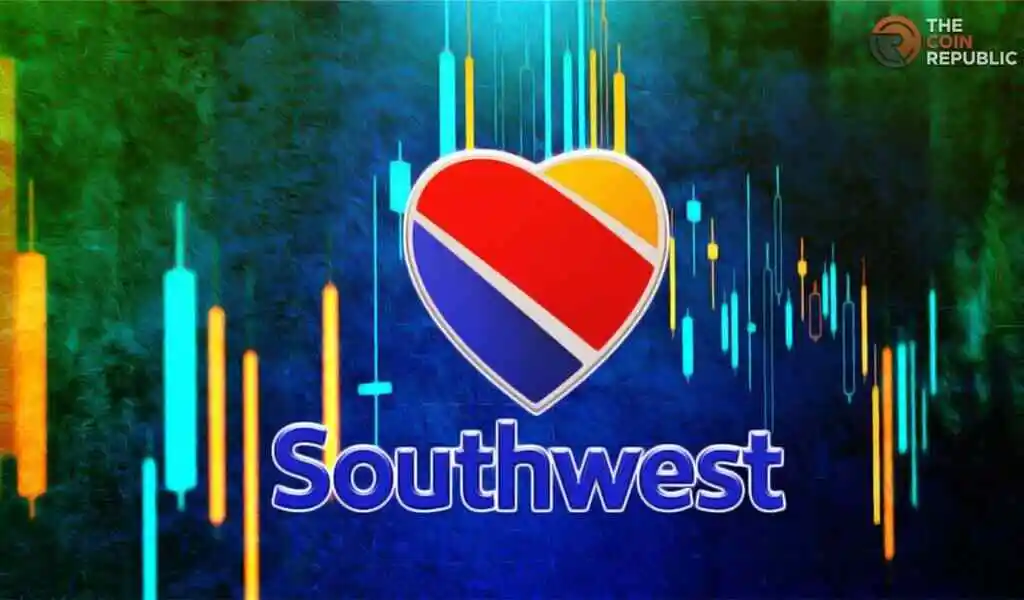 (CTN News) – Southwest Airlines' stock price has declined by 8.78% in the past month and is forming a double bottom pattern. It formed a bullish hammer candle pattern, indicating that it may be reversing its bullish trend, as the price of LUV stock hit a fresh 52-week low at $28.95.
Once the bulls are able to regain control of the price above the 50 day exponential moving average, a trend reversal will be confirmed.
Stock prices for Southwest Airlines closed at $30.63 in the previous session, an increase of 1.59% intraday, and the company's market capitalization is $18.20 billion. It should be noted that the price of LUV stock took a U-turn from its demand zone at the beginning of January and gave a sharp bounce with higher volume.
In the short term, the bulls were able to push the price above the 50 day EMA and turn the trend upwards.
In the past few weeks, LUV stock price has been consolidating in the narrow range between $34.00 and $38.00, with the hope that the range will expand on the upside. Although prices struggled to break out of the higher range, they took the opposite direction.
How likely is it that Southwest Airlines' stock price will rebound?
As a result of the break of the lower range support at $34.00, the stock price of Southwest Airlines (NYSE: LUV) began to decline by forming lower low candle patterns.
At the beginning of March, the overall financial markets experienced a massive selloff across all sectors.
There was a negative impact on LUV stock price, which ended up hitting a fresh 52-week low. Despite this, the Southwest Airlines stock price remained in the narrow range consolidation and did not collapse.
Considering technical analysis, it appears that LUV stock is in a bear grip, and it is unlikely that there will be a sharp rebound in the near future. However, if the price drops below $28.00, it will surely raise concerns among investors with a long-term perspective.
LUV Stock Price Forms Double Bottom
There has been a double bottom pattern formed by the LUV stock price, but the confirmation of a trend reversal has yet to be confirmed. Buying volume is increasing and indicates that buyers are attempting to defend the recent low. There are, however, no clear signs of a reversal in the price trend, since the prices are in a downtrend.
There is a possibility that technical indicators, such as MACD, will generate a positive crossover, indicating that a relief rally is possible. Prices may soon enter neutral territory when the RSI is at 40 and sloping northward.
As a conclusion
Southwest Airlines stock price (NYSE: LUV) is in a downward trend, and any short-term bounce might be rejected by higher levels. Based on technical analysis, it appears that LUV stock price is in a bear market and there is little probability of a sharp rebound.
SEE ALSO:
'Eternal Pink' Diamond Is Now Up For Auction And Expected To Sell For $35 Million