'Eternal Pink' Diamond Is Now Up For Auction And Expected To Sell For $35 Million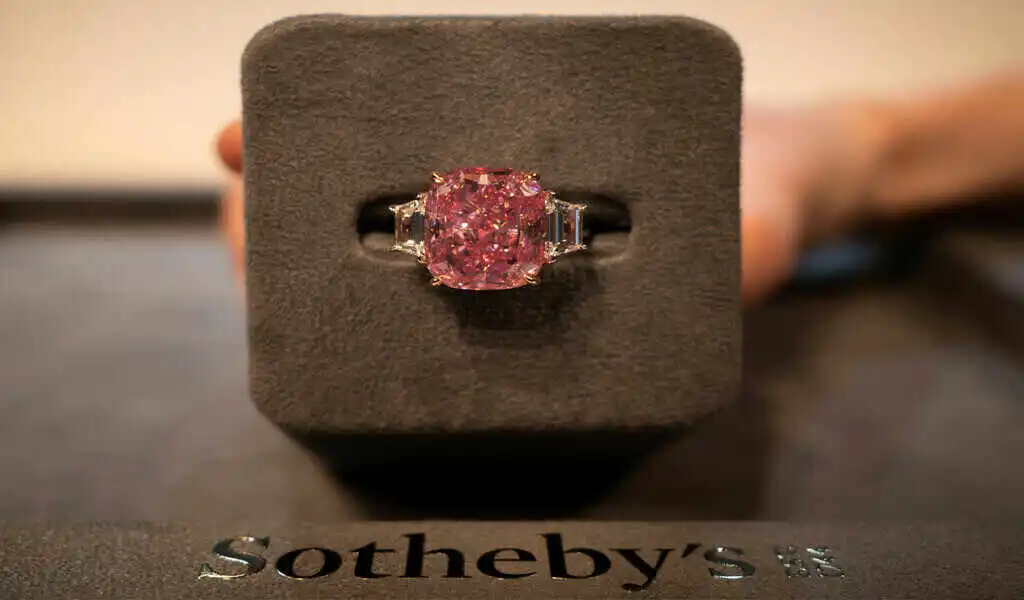 (CTN News) – As part of the upcoming auction of a rare pink diamond weighing 10.57 carats, which is expected to be put up for sale in June, a record price might be achieved.
According to Sotheby's, the diamond, called "The Eternal Pink," could fetch more than $35 million when it comes up for auction.
However, before the auction takes place, it will hit the road for a preview tour, which will take it to Hong Kong, Dubai, Singapore, Shanghai, Taiwan, and Geneva, before going on display in New York.
There will be an auction in New York on June 8th that will be open to the public.
In my opinion, this color is one of the most beautiful and concentrated shades of pink that I have ever seen in diamonds, and this color is one of the most desirable colors for a diamond that I have ever seen," said Quig Burning, Sotheby's head of jewelry for the Americas.
This rarity and immense presence of the Eternal Pink make this work of art comparable to an ultimate masterpiece of art – far more rare than one by Magritte or one by Warhol.
It is estimated that there are only 3% of diamonds submitted to the Gemological Institute of America that possess these qualities. Among the rarest of the rare are pink diamonds, which are the most valuable in the world.
Approximately four years ago, the Eternal Pink was discovered for the first time in Botswana. Considering the intensity of the stone, it is a specimen that is generating much excitement within the gem industry.
A 10X magnifying glass is necessary to see any visible blemishes in the clarity. The clarity has been classified as "internally flawless."
It is likely that bids for this diamond will exceed the estimated price of $35 million provided by Sotheby's, which translates to $3.3 million per carat, despite the fact that Sotheby's estimates it at $35 million.
Another pink diamond was estimated to have a value of $5.2 million per carat when it was sold in Hong Kong last year.
There is a possibility that the gem's value could reach $55 million if bids reach that price point.
Become a well adjusted person with Well Adjusted, our FREE monthly newsletter written by the Fortune Well team with simple tips and strategies to make your life better and work smarter. Become a member today by filling out this form.
SEE ALSO:
Adding 250 Sephora Stores To Kohl's By 2023