Thai Government Defends Its Use of Lese Majeste Law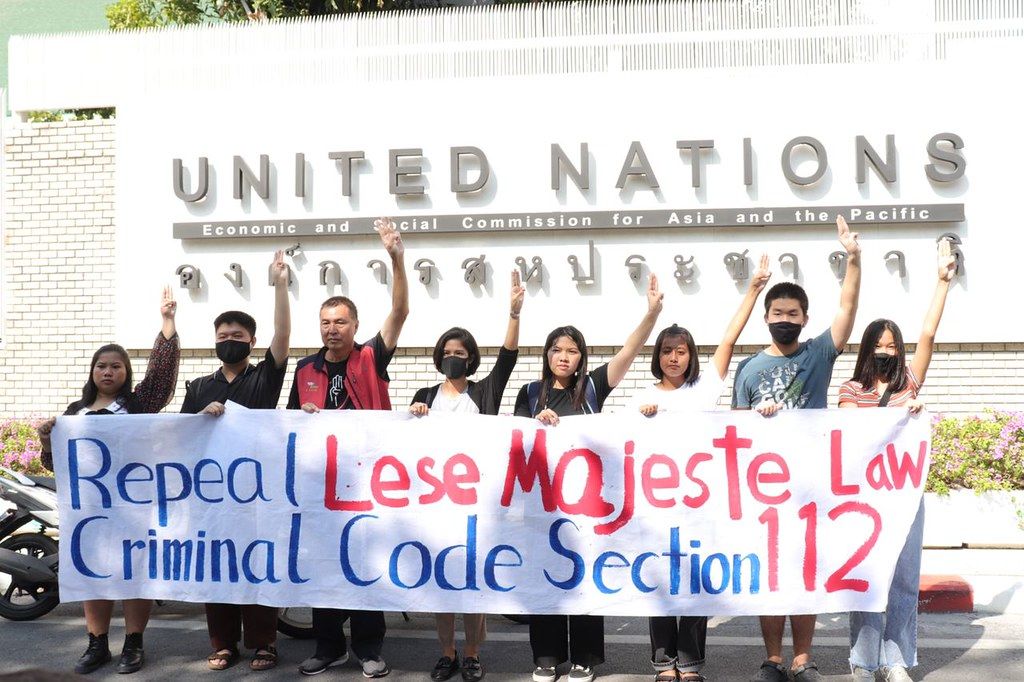 The government of Prime Minister Prayut Chan-o-cha has defended its use of Article 112 a law criminalizing criticism of the monarchy. The government's response comes after United Nations member states expressed concern over his government's rights record and arrests of youth protesters pushing for royal reforms.
Thailand has one of the harshest "lese majeste" laws in the world, jailing people for up to 15 years for anyone convicted of defaming, insulting, or threatening the Monarchy.
Since the beginning of last year, at least 156 people, including 13 minors, have been charged with lese majeste, according to the Thai Lawyers for Human Rights group.
During a review on Wednesday by a working group of the UN Human Rights Council, Gen Prayut's government was urged to amend article 112 by UN member states who said it restricted people's freedom of expression and speech.
The Prayut government, however, said the law protects the monarch and therefore national security. Saying that the government handled royal insult cases very carefully.
Expanded use of Lese Majeste Law
At the UN review, Belgium, Canada, Finland, France, Germany, Norway, Sweden, and Switzerland were among member states that called for the Prayut government to amend or review the law.
The United States said it was "concerned by the expanded use" of the lese majeste law by the Prayut government and the impact the law has had on citizens' freedom of expression.
Last week opposition parties in Thailand made public their positions on amending the lese majeste law. This came after the main opposition party Pheu Thai proposed a parliamentary review. This triggered a discussion one off-limits for decades.
Thailand Constitutional Court, stacked by Gen Prayut after his 2014 coup, on Wednesday ruled that three activists who called for royal reforms, including the abolition of the lese majeste law, had violated the constitution with a "hidden intention" to overthrow the monarchy. A claim the activist lawyers vehemently deny.
Source: Reuters
Related News: