11 Tips for Maximizing the Value of Cloud Consulting Services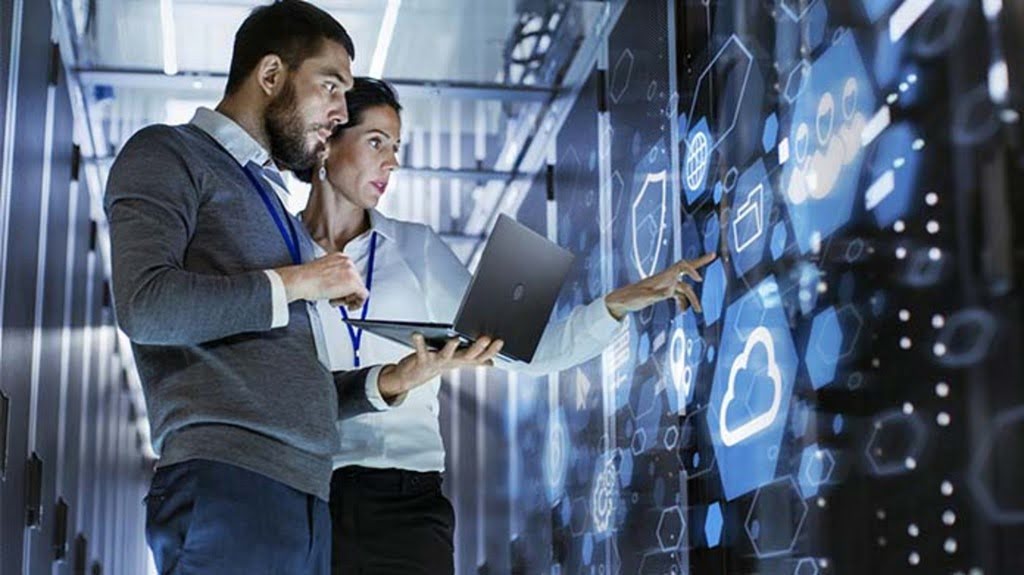 In a blog by Exploding Topics, it is stated that every day approximately 2.5 quintillion bytes are created with the help of cloud consulting services. Albeit storing this data for future usage, there are multiple other use cases. Use cases such as big data analytics, backup, disaster recovery, communication, business process, etc.
The fact that organizations such as Meta, Google, Microsoft, etc can provide users with the exact data from an ocean of it, is not a miracle. Instead, it is the work of numerous servers bound by complicated algorithms to make it happen via cloud computing. Cloud computing is an integral part of any service's infrastructure. It is enabling customers to use your organization's services from the most remote part of the world. It also allows enterprise resources to communicate with each other keeping globalization in context.
With multiple requirements related to cloud computing setting in, organizations today require help. Help to implement the best systems as per their needs. To achieve that the industry of cloud consulting firms came into existence. Many organizations today take the help of these consulting services to implement and maintain a cloud ecosystem to its maximum efficacy.
Are you an organization that has already taken the step of hiring a cloud consultancy? And do you want to learn tips to maximize its value? If yes then read ahead!
Benefits of a Cloud Ecosystem
Before jumping onto the tips of maximization, it is important to understand some common benefits of a cloud ecosystem. A cloud ecosystem propounds multiple benefits such as:
Scalability: With a cloud ecosystem, organizations can intermittently scale up or down their requirements. It allows organizations to optimize their resources as per requirements. Multiple cloud-based services such as AWS, Azure, etc provide dynamic pricing as per the needs. If a service requires more servers to fulfill their need, they are provided. However, if they don't, the provision is immediately dialed down.
Integration: Cloud consulting firms provide cloud services that can be easily integrated with the existing infrastructure.
Higher Security: The cloud services provide role-based access with proper credential logins. Albeit that, multiple security layers are hard to breach. It makes cloud solutions watertight in terms of security. Also, since these services install servers in remote locations or are in different geographies, the chances of data theft or security from internal intrusion are zero.
Continuity of Business: With credible cloud services, organizations can run 24/7 and are constantly backed up on different servers. There are also protocols related to disaster management that makes sure no data is lost during a calamity. It enhances business continuity and provides access to organizational data all the time.
Enhanced Collaboration: One of the most enticing features of cloud services is that they allow seamless collaboration. These services can be accessed remotely from any system allowed to the user as per BYOB policies. The user only requires relevant credentials to access the data and collaborate with the team.
Operational Efficiency & Cost Reduction: With access to data anytime and anywhere, operational efficiency increases through automation. The processes that are repetitive and require manual reconciliation are sorted in real-time. On the other hand, organizations don't have to deploy servers in-house and maintain them. Instead, cloud service provides their server with services on the go. The organization is only required to have stable internet connectivity to connect with the cloud service.
What is Cloud Consulting?
Cloud Consulting is a process utilized by SMEs and large organizations having a cloud ecosystem. In the process specialist consultants construct, operate, control, and maintain a comprehensive cloud environment.
With Cloud Consulting:
Businesses stimulate growth and creativity
Increase organizational agility
Optimize operational efficacy
Guarantees performance and security for the cloud ecosystem.
11 Tips for Maximizing the Value of Cloud Consulting Firms
Below are the tips for maximizing the value of your cloud consulting firms. These are:
#1 Audit Existing Infrastructure
Start from the service, department, or task that requires a cloud infrastructure. From a basic emailing system to customer management platforms, multiple services can make great use of cloud services. Understanding the requirement is the first key step. After that check for redundancies & lost opportunities due to the lack of cloud service. Create a list of them and provide it to the consultancy to assess the needs.
#2 Find a Relevant Service
Finding a relevant service that provides value is half the battle won. Multiple cloud services are offered catering to small companies to large conglomerates. These are:
Infrastructure as a service (IaaS)
Software as a service (SaaS)
Platform as service (SaaS)
Container as a service (Caas)
Function as a service (FaaS)
Each of these services can be implemented based on different scales and requirements. By finding an expert, the companies don't have to look for a service that fits their need based on multiple factors. Factors as well such as pricing, dynamic scalability, features, support, compliance, security, etc.
#3 Invest in the Relationship Early
Adopting a cloud service and a cloud consulting firm early on is always a good idea. By investing in a relationship early, both trust and understanding are created. Even if the organization has already strategized a cloud implementation roadmap, it is better to get it reviewed by someone experienced in the nascent stages. It is because, with effective consultation, the gaps that are left will be filled easily.
#4 Keep Business ROIs in Focus
Instead of implementing the latest technology, it is important to understand the business outcomes first. It's a fact that the majority of organizations today are still supported by legacy systems. Upgrading the entire organization is not always possible. However, by keeping the business needs first, the associated cloud consulting service will be able to gauge the requirement better. This will help them make their research & recommendations a lot more powerful to help deploy a system that is in sync with the business values.
#5 Create Metrics for Success
Having a metric for success is a great way to measure success. The idea here is to materialize the implementation into facts and figures. Consider pre-implementation and post-implementation. If the organization already has a cloud ecosystem in place that is getting upgraded with the help of cloud consulting, consider that too. These metrics can be the operational efficiency of different departments, operational cost, scalability, accessibility failures, increase in customer retention, etc.
Measure everything based on the use case and review success at every step.
#6 Go Beyond Implementation
The majority of the time, organizations are only thinking from the perspective of cloud migration & implementation from a legacy system. However, there are other facets too such as documentation, designing, management, etc that are a lot more frequent than the other two.
#7 Keep Security in Mind
Every organization is required to have certain security measures and compliances in place. By telling the cloud consulting service about the compliances, organizations can make that the service hired adheres to the requirement.
#8 Consider Modernization
Organizations follow a series of methodologies to amp up productivity and streamline workflow. To achieve that it is important to procure services that are in sync with the methodology. For instance, DevOps is often used in industries for software development and IT operations. Asking the cloud consulting service to cater to this need would make the system to be more future-resilient.
#9 Manage Cost & Consumptions
Keeping the cost & the consumption of resources is a great strategy. Every organization is limited by the number of resources and the cost required to manage them. By explaining this need and creating a budget, the cloud consulting team can easily figure out a solution that fits the bracket. By doing so organizations maximize outputs while reducing costs at the same time.
#10 Think about Hyperscaling
Businesses are ever-expanding. It means that the amount of data processed, different services, and resources will increase over time. By selecting a hyper scaler with the help of cloud consulting, organizations make sure that they can scale up or down, or hyperscale whenever required. Examples of hyper scaler services are Google Cloud, Azure, AWS, etc.
#11 Request Opinions & Recommendations
The purpose of hiring a cloud consulting service is to procure a cloud service that fits organizational requirements. To truly achieve, simply don't explain what the organization requires instead ask for recommendations & opinions on different facets. A good cloud consulting service would help in upgrading the strategic implementation of cloud infrastructure.
Wrapping Up on Cloud Consulting Services !
Cloud consulting firms have years of experience helping organizations. They understand the needs and requirements much better than the organization, once the initial requirements are laid up. A cloud consulting firm will not only help with procuring and implementing a cloud ecosystem but will aid every step of the way. It will understand all the functional, operational, and technical aspects, and will provide a complete solution that will increase the success rate in the long term.