3 Healthy Ways To Control Your Cholesterol Level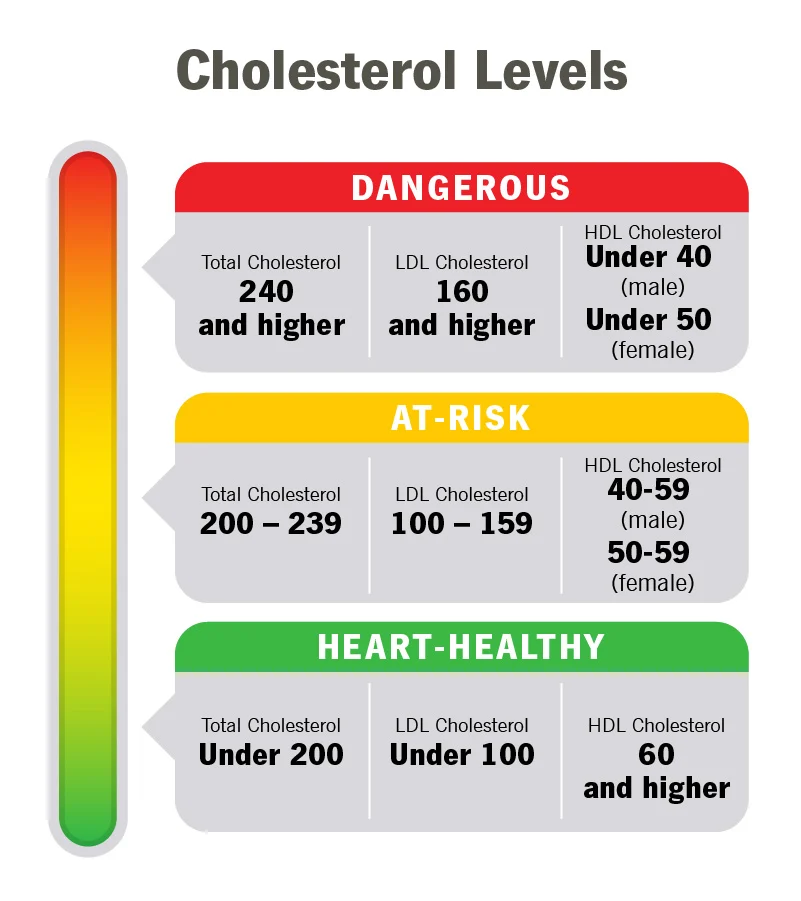 Heart failure is the most major issue that can arise due to uncontrolled high cholesterol level. No doubt there are certain medicinal drugs that can help you maintain cholesterol levels, but a better approach is to control it naturally. And this can be done in two ways:
Try introducing healthy changes to your lifestyle
Start using the free cholesterol ratio calculator to justify your cholesterol level. The tool is intuitively programmed to let you know whether you are at a higher risk of heart attack or failure or not.
Let's get down to the read below and have a look at the healthy ways to control cholesterol levels in your body.
Intake Heart Healthy Foods:
Optimizing your diet plan can be a great initiative toward a healthy lifestyle. This would also help you avoid high cholesterol issues. To make your site plan a healthy one, you need to do the following changes to it:
Reduce Trans Fats:
The artificial trans fats mixed in the composition of certain foods give rise to the cholesterol level of the body. This harmful fat is used as a hydrogenated vegetable oil in foods. But the Food and Drug Administration has put a ban on the use of this fat.
Reduce Saturated Fats:
This kind of fat is prominent in red meat and protein-related diets. If you decrease the amount of red meat you eat, you are a greater chance of reducing your LDL cholesterol which is a harmful cholesterol.
Add Whey Protein:
Adding whey protein to your diet boosts your health by lowering the relative level of cholesterol in your body. This type of protein can easily be obtained by using dairy products in your diet.
Improve Exercise Routine:
If you are not exercising on a daily basis, add it to your routine. This is because a little exercise can let the High-Density Lipoprotein cholesterol (HDL) increase which is very good for your health. A general rule of thumb states that you must exercise for at least 30 minutes, 5 times a week.
Apart from this, doing a little amount of exercise more than 1 time a day can lose weight and decrease your cholesterol level as wgell that you can instantly judge by using the cholesterol ratio calculator. For instance:
Take a brisk walk during a lunch break on a daily basis
Ride a bicycle instead of a car
Try involving yourself in some kind of sports activity
These practices will improve your TDDE and BMR effects on the body and help decline the total cholesterol. To better check your cholesterol level, you must utilize the free total cholesterol calculator and check whether you are not at risk of any cholesterol-related disease.
Say Goodbye To Smoking:
Saying goodbye to smoking paves a path to improved health for sure. The practice can also increase your HDL which is another benefit for sure. The effects can be seen:
Within 1st 20 minutes of quitting smoking. Your blood pressure and heart rate improve and stabilize rapidly
After a span of three months, the lung infection begins to improve a lot
Within a year, the risk of heart attack is reduced to half
Also, by using the free online cholesterol ratio calculator at calculator-online.net, you may get instant estimations about your cholesterol levels ratios which you can discuss with your doctor and get suitable prescriptions accordingly.
Cholesterol Chart:
Below is the standard cholesterol ratio chart for which the free cholesterol, calculator does instant estimations.
| Total Cholesterol | HDL Cholesterol | LDL Cholesterol | Triglycerides | |
| --- | --- | --- | --- | --- |
| Good | Less than 200 (but the lower the better) | Ideal is 60 or higher; 40 or higher for men and 50 or higher for women is acceptable | Less than 100; below 70 if coronary artery disease is present | Less than 149; the ideal is <100 |
| Borderline to moderately elevated | 200–239 | n/a | 130–159 | 150–199 |
| High | 240 or higher | 60 or higher | 160 or higher; 190 considered very high | 200 or higher; 500 considered very high |
| Low | n/a | less than 40 for men and less than 50 for women | n/a | n/a |
Wrap Up:
Sometimes, things do not work according to your thinking! That is why you must get medications from your trusted doctor or nutritionist so that you may ingest them to maintain your cholesterol levels. And while taking them, do not forget to use the best cholesterol ratio calculator bycalcu;ator-online.net site.