Chrome 113: Desktop And Android Features [Latest Version]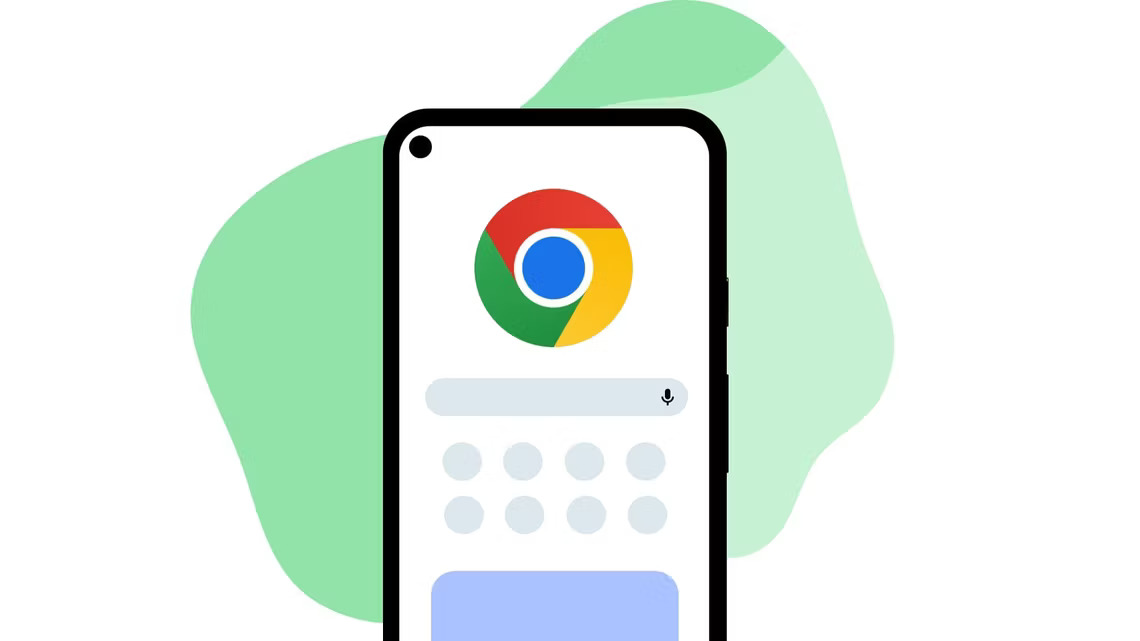 Chrome 113 – Google is working on including many more quality of life improvements while also developing a significant revamp of the Chrome desktop experience using its most recent Material You design components.
The strongest example of this to date is Chrome 113, which is currently available in early stable and is bursting to the seams with brand-new features for you to test on both your desktop and your preferred Android phone.
Let's get started straight now.
On Android 14, Chrome 113 get a new share menu.
Since some time ago, it has been possible to disable Chrome's customised share menu via a flag, and the Android 14 Beta makes it apparent why this is essential.
With the ability to add their own custom actions to the system share sheet, the new operating system enables programmes like Chrome to provide unique sharing options like printing, creating QR codes, and copying the given URL.
You may immediately begin enjoying the new experience after deactivating the custom share menu in Chrome 113 by using the chrome://flags/#share-sheet-migration-android flag.
The main benefit is that you may now access all of your phone's share targets, including some direct share suggestions.
On Android, Chrome 113 introduces a quicker checkout process.
It might be hard to check out on a new online store because you have to reenter all of your information. This will be less of a hassle thanks to a change coming in Chrome 113.
Some users will begin seeing an updated autofill UI designed especially for checkout scenarios in this browser version.
A bottom sheet that lets you quickly choose one of your saved addresses and your preferred payment card via Google Pay will appear when you go to the checkout page in a store.
When you're satisfied with your choice, your information is then automatically filled in.
On Android, Chrome 113 makes it simple to delete the previous 15 minutes of browsing.
You understand what we're talking about when we say that Google is aware of your tendency to occasionally forget to open incognito mode when you should have.
Because of this, Chrome 113 now has a handy new shortcut in the overflow menu that allows users to remove the previous 15 minutes of surfing.
You must enable the chrome://flags/#quick-delete-for-android flag if you can't yet see it.
You won't need to use incognito mode in Chrome 113 to disable all extensions.
Extensions can occasionally cause websites to malfunction, whether it's because they offer sophisticated theming options or the offending website doesn't like the fact that you're blocking adverts.
A new experimental functionality that may be enabled by using the flag chrome://flags/#extensions-menu-access-control fills that gap.
You will receive a newly designed extension menu with a toggle that enables you to disable all extensions on a certain website.
You need to remember to manually reload the website because it's currently still being developed and is a little flaky.
On Android, Chrome 113 gets more toolbar buttons.
Some new toolbar buttons have been added in Chrome 113 for Android. You can now access a quick add to bookmarks and a translate button from the dynamic area between the address bar and the tab switcher.
Either when you manually pick them in the customization choices or when you frequently utilise the option, these will appear.
You might need to enable the chrome if these aren't yet automatically accessible for you:
chrome://flags/#adaptive-button-in-top-toolbar-translate and chrome://flags/#adaptive-button-in-top-toolbar-add-to-bookmarks both enable this feature.
Chrome 113 introduces a desktop note-taking feature.
Wouldn't it be fantastic if you could make notes and doodle in the website's margins?
It appears that Google Chrome developers had the same concept because they are now working on a sidebar notes feature that will allow you to keep track of ideas and thoughts right next to a website.
You must enable the chrome://flags/#power-bookmark-backend and chrome://flags/#user-notes-side-panel flags to get started with this because it is still in development and not fully developed.
As a starting point for your browsing session, you may then quickly access your notes in the sidebar.
On desktops, Chrome 113 makes it simpler to remove autofill items.
Your autofill history is undoubtedly jam-packed with search phrases and website addresses from a huge variety of websites.
It is not particularly intuitive to delete things from these lists (you must mouse over them and press shift + delete on your keyboard).
Because of this, Chrome 113 now places trash can icons next to items, making it much more obvious how to delete certain entries.
You must first enable the chrome://flags/#autofill-show-autocomplete-delete-button flag if you can't see it currently.
On Android, Chrome 113 will better safeguard you from phishing
For Android users, Google has increased the phishing protection for your Google account password.
But only when you sign in to your account in a Chrome tab, such as when you sign in to Gmail, does this security feature become active.
With Chrome 113, Google is altering how this functions because many people probably don't do that on their phones.
As soon as you connect with Google on your phone with the new browser, phishing prevention is turned on immediately.
Chrome 113 includes more Groundwork for Privacy Sandbox
Google aims to replace third-party cookies with a more private alternative that operates within the browser.
Websites can declare relationships to one another through the Privacy Sandbox, which enables them to exchange resources like cookies.
When a service has numerous domains with a shared login, this is helpful.
When the setting is turned on, you can disable third-party cookies, which are typically required for this kind of functionality, and toggle whether or not associated websites are permitted to see your activity.
Soon, you may notice more attractive web app installation prompts.
Google recently revealed that web app installers might now include richer prompts. This is done to clarify the potential applications of the app in issue.
As a result, installation screens for Android apps may eventually resemble the Play Store window that appears when you install an app directly from a Google Search.
Richer previews have been an option for some time, but considering that Google made an explainer for developers, we may just now start to see more of them.
Download Chrome 113
The early stable phase of Chrome 113's rollout means that just a tiny portion of users will receive it. This makes sure that no further serious flaws or problems escaped the beta release.
Whether you already have it set up on your computer, check the browser's settings for the update to see whether you're one of the fortunate few to have it already.
On Android, Chrome 113 is being rolled out gradually through the Play Store, but once it has been uploaded to APK Mirror, you can also download it there.