Best Ghostface Text to Speech Voice Generator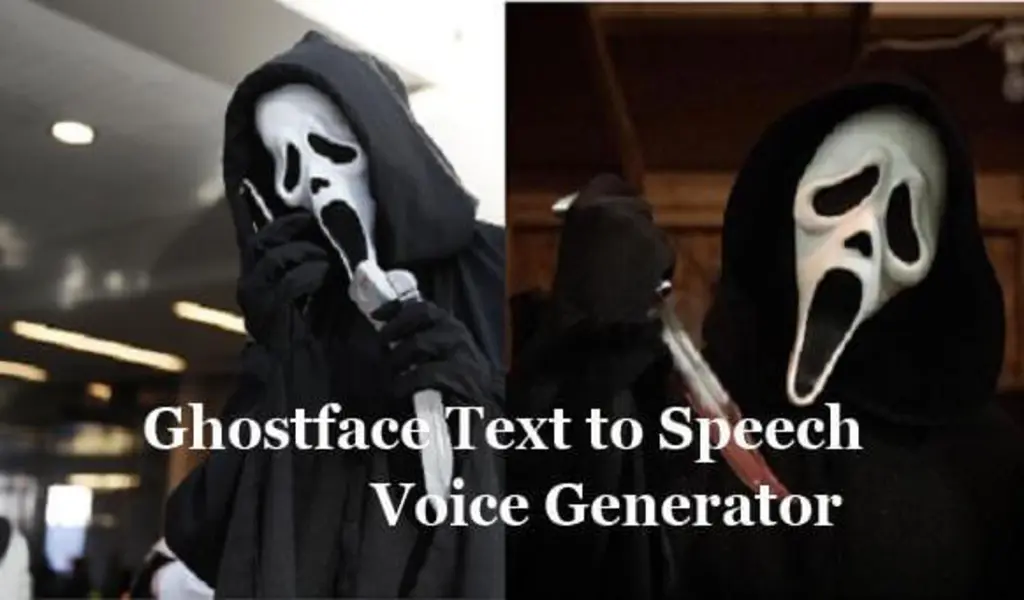 Ghostface is a fictional character from the horror movie franchise "Scream". The character first appeared in the 1996 film "Scream" and has since become a well-known icon of the horror genre.
Ghostface is known for wearing a distinctive, white-faced mask with a black hooded robe or cloak, and using a voice changer to disguise their voice.
iMyFone VoxBox is a Text to Speech Voice Generator that allows users to create custom audio recordings with a voice that sounds like the infamous killer from the Scream movie franchise.
This technology is a variant of TTS technology that mimics the voice of the iconic character from the horror genre, which can be used for entertainment, personal use, or creative projects.
Using the VoxBox Ghostface Text to Speech Voice Generator is easy. Users simply type in the text they want to be spoken, select the voice settings they prefer, and click the "Generate" button to create their custom audio recording.
The generated audio can then be downloaded and used for various purposes, such as adding voice overs to videos, creating prank calls, or even creating horror-themed podcasts.
Here are the steps to use iMyFone VoxBox:
Go to the iMyFone website and download VoxBox
Click Text to Speech: Type the text you want to be spoken in the Ghostface voice.
Choose the voice: On the right-hand side of the text box, you will see a dropdown menu with a list of Ghostface voice options. Choose the one you prefer.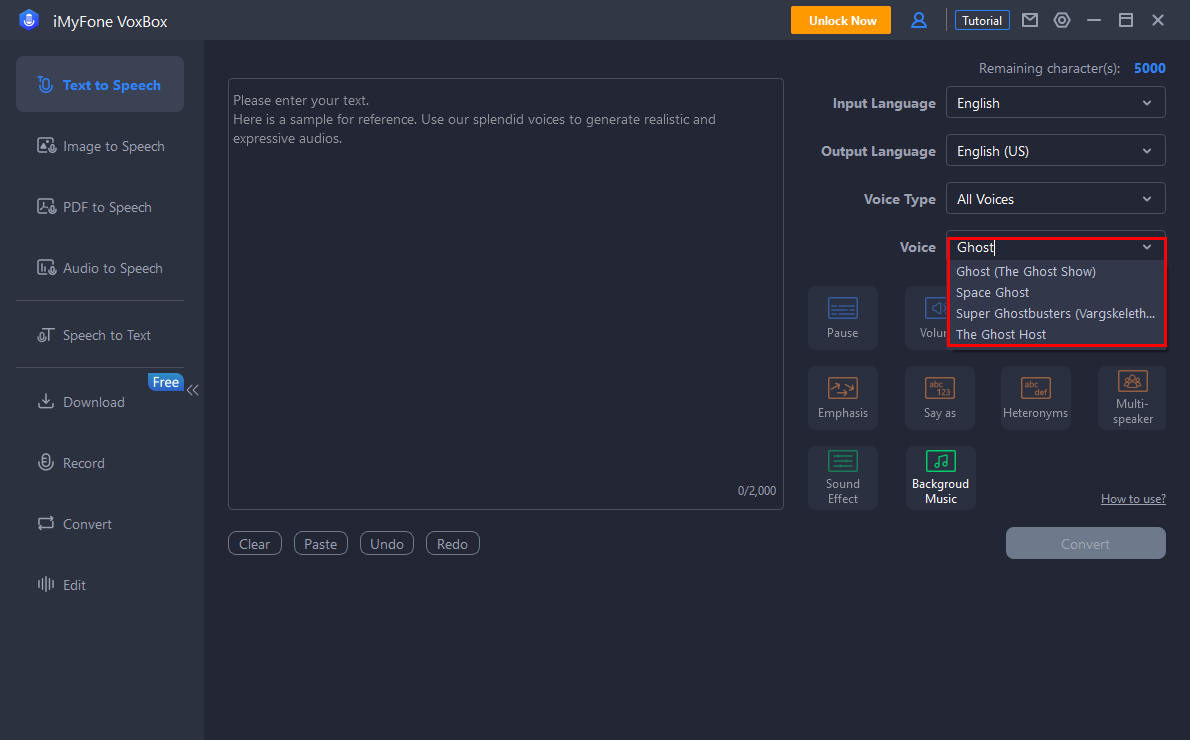 Preview the audio: Click on the "Preview" button to hear the Ghostface voice reading your text out loud.
Download the audio: If you are satisfied with the preview, click on the "Download" button to save the audio file to your computer.
Use the audio: Once you have downloaded the audio file, you can use it in various ways, such as adding it to a video or using it in a prank call.
Also one of the significant advantages of the iMyFone VoxBox Voice Generator is that it provides users with a unique and customizable voice for their content.
This tool can help content creators stand out in a crowded market, making their content more engaging and memorable. It also eliminates the need for expensive voice-over talent or hiring a voice actor to create custom audio recordings.
In Conclusion
The iMyFone VoxBox Ghostface TTS Voice Generator is a fun and innovative tool that provides users with a unique and customizable voice for their content.
With the rise of digital content, this tool can be a game-changer for content creators looking to stand out in a crowded market.
Related CTN News:
What Is ICT?: Information And Communications Technology
Best Free Website Hosting Compared: Which One Is Right For You?
Belgium Bans TikTok From Official Work Phones