Top Tips For Managing Social Media Advertising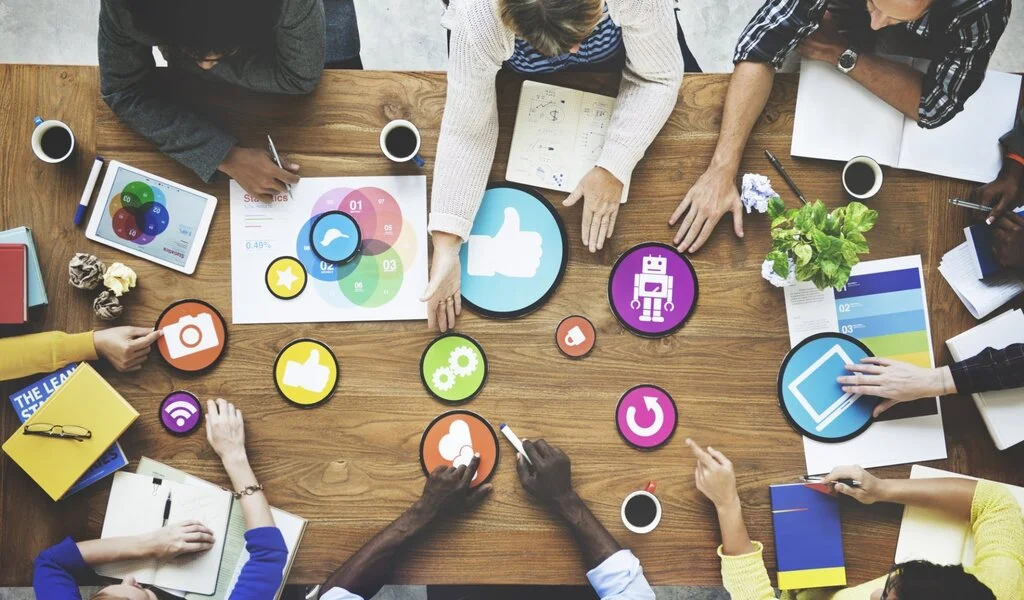 Times are moving fast, and the third decade of 2000 is all about social media. Social media advertising has made space for itself in recent times. Social media management is a trending job, and the scope is high.
With this taking up a large marketplace, the competition increases too. So, before we dig into some of the top tips for managing social media adverts, let's know more about social media advertising and other terms related to it.
What is Social Media Advertising?
Running sponsored ads on various social media channels, such as Facebook, LinkedIn, Instagram, Twitter, and others, is known as social media advertising (also known as paid social). Banner advertisements, native adverts, and activities like boosting posts or like campaigns are examples. Pay-per-click (PPC) or cost-per-impression (CPI) adverts on social media are common.
Any paid action on social media is known as social media advertising. When it comes to social media advertising, you get what you pay for, which ranges from boosted posts to full-fledged commercials to like campaigns.
You can create an ad around the content you're offering or promote the articles where you shared the offer. It broadens the reach of your information, potentially increasing website traffic and lead conversions.
An excellent social media manager takes care of social media archiving along with social media advertising. It is done because the social media archive of a company contains information about what was said when it was said and in what context it was said. It also demonstrates how swiftly client messages are dealt with. This data might be referred to during legal discovery or sought by regulatory organizations if appropriate.
So what are some of the top tips for managing social media advertising?
1. Identify the business goal you're attempting to achieve.
You cannot reach your objectives if you don't know what they are in the first place.
It's important to know what your company's goals are. It ensures that you select the appropriate social media network for your advertising. It assists you in selecting the appropriate advertising solution within that platform, not only this. It even helps you plan your creative strategy.
2. Be aware of your intended audience.
What category of audience do you want to be most interactive with? To begin with, reach out to your previous customers, follow you on social media, and comment on your postings. A few of the points you need to think about are:
Age: You don't have to get too much in detail about the age here. Just focus on determining which decade or generation your social media target audience belongs to.
Location: This will help you determine which geographic areas to focus on. You'll also discover when it's most critical for your customer support and sales representatives to be available online and when you should schedule your social ads and posts for maximum exposure.
Language: Don't assume it's because of your dialect. Also, please don't assume they speak the local language.
Patterns of spending and spending power: How much money does your target audience have to spend on social media sites? How often do they make purchases in your pricing range? Do you need to address any unique financial worries or preferences they have?
Interests: What are the interests and hobbies of your target audience? What shows do they watch on television? What other companies do they work with?
Challenges: What are some of the issues that your social media audience might be facing?
Life stage: Do college students make up part of your social media target audience? Are you a new parent? Parents of adolescent children? Retirees?
3. Allow your organic posts to guide your ad copy.
You're most certainly sharing stuff on Twitter, Facebook, and Instagram every day. Perhaps LinkedIn and Snapchat as well.
Some of these posts may be well-received, while others might not. Keep track of the ones that get the most clicks, likes, shares, and comments. Such high-performing posts are ideal for social advertising.
Start modestly with your social media advertising if you're breaking out into a new network. As a beginning point, consider what you've learned from your organic posts. However, remember that such lessons may not apply to all social media platforms.
4. Create a payment schedule based on the number of impressions or engagements.
Engagement is the number of times users interact with your content (likes, comments, shares, saves, etc.)
The amount of times your material is presented is referred to as impressions.
The total number of individuals who have viewed your material is your reach.
Finally, tracking these indicators over time can aid in the development of a flawless content and influencer marketing plan for your company. Understanding what types of material entices your target audience to participate in your campaign is critical to its success! Having a platform that maintains track of your data and allows you to report on what's most important is critical.
5. Create the advertisement with both desktop and mobile users in mind.
A mobile-friendly testing tool is available from Google. Drop your URL in the search box. You'll get a quick answer as to whether or not your website is mobile-friendly and a screenshot of how the page appears on a smartphone screen, and it also shows a list of suggestions for improving the mobile experience.
If the tool indicates that your website needs significant repair, making it mobile-friendly should be a major focus. It will boost your website's search engine exposure, ensuring that more users stay on your site and assist you in increasing conversions.
If you get a thumbs up from Google's tool, updating your website for mobile doesn't have to be a top priority. However, you may still benefit from thinking about improving your users' mobile experience. Every little bit contributes.
6. Make sure it works before putting it online.
You need an ad that you know will succeed, whether you want to improve sales or raise brand awareness. There's no better way to be sure about an advertisement than to examine how successfully it's been tested.
Ad testing displays various advertisements to a sample of your target population and solicits feedback. You can test a full ad or a single element of it.
You may perform ad tests on a complete ad or particular elements and get feedback on everything from how noticeable the ad is to how convincing it is.
7. Keep track of your progress and prepare a report on it.
Measuring your success is just as crucial as knowing your goals before executing an ad campaign. It will tell you if you've met your objectives, and it will also reveal what worked and what didn't so you can better in the future.
A significant aspect of establishing ROI is measuring your outcomes and having accurate statistics about the value your advertising provides to the organization (purchases, leads, and so on).
And if you can show that your advertising is paying off, you'll be able to secure the funding you need to keep working.
Related CTN News: