What is a Jigsaw Puzzle, and to whom is it Recommended?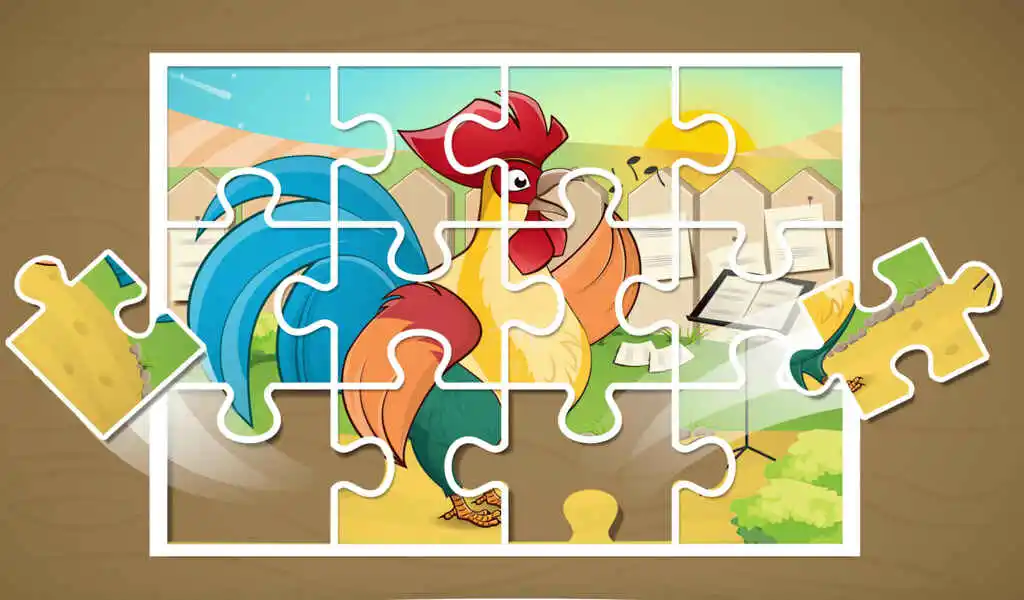 Jigsaw Puzzles are the classic board games. Generation after generation, these toys do not lose their popularity. However, more and more variations of these games, a classic wooden or cardboard puzzle, continue to delight children and adults alike.
Also, assembling jigsaw puzzles is a great activity for people of all ages. The benefits they bring do not stop when they leave childhood: they also contribute to improving memory in adults. To achieve the greatest benefit, you will need to find the right product.   Most commonly, you will find the puzzle game in a board format. For detail about these games one can get here at jspuzzles.com.
A jigsaw puzzle is a board game to assemble. It is usually made up of flat pieces that connect. Each piece represents a small part of an image completed by putting them together. This game tests the skill and patience of its players and can last for hours, or even days, depending on the difficulty of the product.
Although most modern and mass-produced goods are cardboard, traditional puzzles are frequently wood. Most are rectangular when finished and vary in size. Today there are different and innovative puzzles, such as three-dimensional models or with light or movement mechanisms.
What ages are puzzles recommended for?
The simplest jigsaw puzzles can be used by boys and girls even less than two years of age. They can begin to become familiar with this form of play from that age. The pieces should be large, colorful, and easy to connect. We include a set of Peppa puzzles perfect for that tender age in our recommendations.
As children get older, the number of pieces in the puzzles should increase to keep their interest. For tweens, products with detailed designs and 1,000 pieces are ideal. Puzzle-loving teens will assemble puzzles with thousands and thousands of pieces.
What benefits does puzzle play bring?
Puzzles are the favorite toys of many parents because they provide countless benefits to children of all ages. Even the simplest jigsaw puzzles will help your son or daughter develop as they grow.
Physical development: For the youngest, puzzles are a great way to stimulate hand-eye coordination: children will relate what they see with what their hands are putting together. Connecting the pieces helps to work fine motor skills, requiring precise movements. This will help your little one later when learning to write.
Cognitive development: Even the simplest puzzles, like the Peppa set that we include in our Ranking, will teach your little one to recognize figures and shapes. They also help the little ones exercise their memory since they must remember which figures they tried to discard. They are an excellent way to stimulate problem-solving skills.
Emotional and social development: Setting out to put together a puzzle involves setting a goal. Completing it will require putting into practice the ability of strategy. Since this game is slow, your little one will also exercise patience. If played in a group, your little one will also be able to work on their social and interaction skills and learn to work as a team.
What types of puzzles are there?
Although classic puzzles have a timeless charm, they are not the only type. Modern puzzles have different shapes, mechanisms, and functions.
Flat puzzles: They are the "classic" puzzles.
Three-dimensional puzzles: They allow building models and testing spatial intelligence. Some have movement or light mechanisms.
Floor puzzle: Very large and flexible pieces. An example is puzzle rugs, brightly colored and made of soft material. The little one can play with and on them.
Top 5 puzzle games
Shopping for the ideal puzzle can seem like a daunting task. After all, nobody wants to buy a game that is too difficult, which will cause you to give up halfway through, or a game that puts you off.
1. Puzzle Carlu Fish Toys
The Carlu Toys puzzle is recommended for children from 1 to 3 years old.
Made of MDF, this set features seven large pieces, painted and screen printed in non-toxic ultraviolet polychrome. The illustration of the fish is ideal for attracting the attention of the little ones.
2. Puzzle Forest of Parents and Children
Pais e Filhos is an ideal puzzle for children between 3 and 5 years old. This model is made of wood; it has 30 pieces that, when fitted together, form the image of a forest.
3. Puzzle World Grow Animals
The World Grow puzzle is a game with increased difficulty as it contains 150 pieces. Produced on cardboard and images of animals, this game is recommended for children aged 6 and 7 years.
4. Puzzle Toys Star Portinari
Puzzle Toys Star pays tribute to the great Brazilian artist Cândido Portinari with the work «Flora and Fauna Españaeira. With increased complexity, this puzzle contains 500 pieces. Therefore, it is ideal for use from the age of 12.
5. Old Havana Puzzle
This puzzle, made of cardboard, is made up of 1000 pieces and is therefore recommended for adults.
Together, the pieces illustrate the capitol of Havana, the Cuban capital, with its beautiful design of almost 100 meters high, today home to the Cuban Academy of Sciences.
People Also Read:
Elden Ring Map Explained: Everything You Need to Know About It
GTA+ Subscription Service Available For PS+ And Xbox Series S/X Players
What is a Jigsaw Puzzle, and to whom is it Recommended?