Canada's Mr. Family Values Justin Trudeau to Headed for Divorce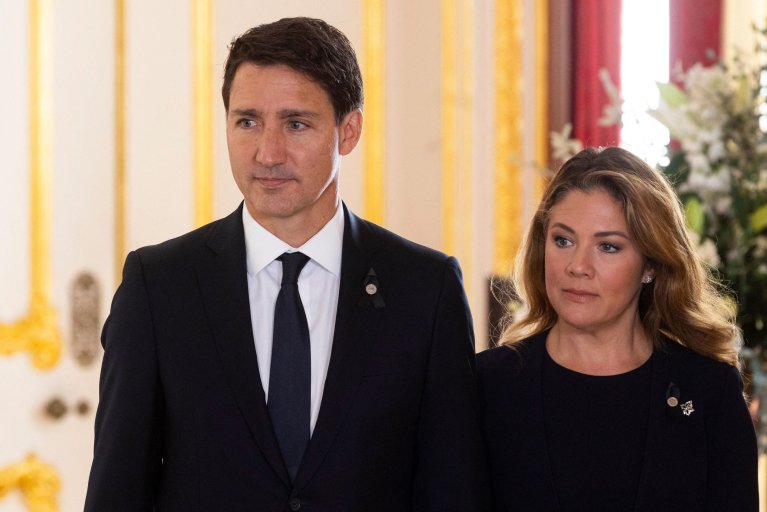 Canada's Prime Minister Justin Trudeau and his wife Sophie announced on Wednesday that they were separating, thereby ending the couple's 18-year high-profile marriage. The pair had previously spoken openly about their relationship problems, and they had been seen together less frequently in public in recent years.
Trudeau, 51, married Sophie Gregoire Trudeau, 48, in May 2005, and they have three children, ages 15, 14, and nine. On their 2020 anniversary, he called her "my rock, my partner, and my best friend."
There are also sad historical similarities for Trudeau. When his father, former Prime Minister Pierre Trudeau, was in government, he divorced his wife, Margaret, in 1977.
The development is one of Trudeau's most serious personal difficulties since becoming Prime Minister in 2015, especially given his emphasis on family life.
The revelation came a week after Trudeau disclosed a significant cabinet shift in an attempt to revive the fortunes of his Liberal Party, which is lagging in the polls. Aides claimed he was committed to lead the Liberals into the next election, which must take place by October 2025.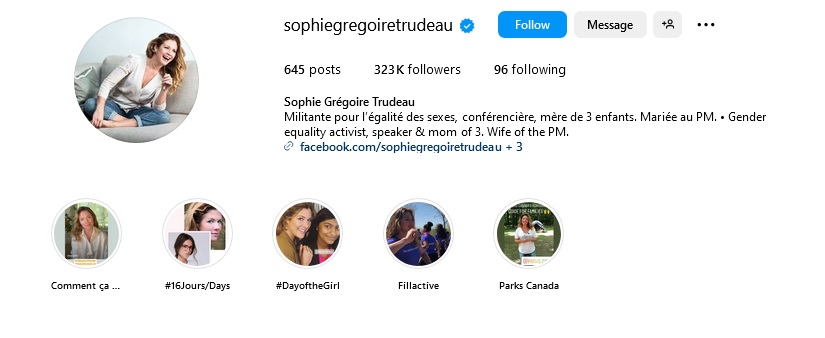 "Sophie and I would like to share the fact that after many meaningful and difficult conversations, we have made the decision to separate," Trudeau wrote on Instagram. On her Instagram account, Gregoire Trudeau shared an almost identical statement.
The Canadian Broadcasting Corporation reported that Public Safety Minister Dominic LeBlanc, one of Trudeau's closest allies, would inform cabinet colleagues later Wednesday.
The CBC also reported that Trudeau would likely speak publicly about the separation this week.
Trudeau's office stated that the pair had signed a legal agreement, emphasising that the couple will prioritise raising their children. Next week, the entire family will travel on vacation.
According to a source acquainted with the issue, Gregoire Trudeau will be moving into separate lodging in Ottawa but plans to spend plenty of time with the children at Rideau Cottage, the prime minister's official residence, to ensure they have as normal an upbringing as possible.
The couple would have joint custody of the children, according to the source, who asked anonymity due to the acute sensitivity of the issue.
Gregoire Trudeau, a feminist activist who studied commerce at university, met Trudeau in 2003 while working as a reporter. Two years later, they married.
Trudeau was only 43 when he became Prime Minister in late 2015, and the finely dressed couple rapidly drew international attention.
In October 2015, the New York Post called her "the hottest first lady in the world."
In its January 2016 issue, Vogue featured a gushing profile of the two, complete with images of them kissing. According to a lengthy profile of Trudeau in the magazine, he "shocks some with his public displays of affection towards his wife."
Trudeau and Sophie were frequently seen together at social occasions and on foreign tours in the early years after Trudeau became power. During a visit to India in February 2018, the two dressed in colourful costumes much of the time, causing mockery at home.
Trudeau, on the other hand, made it apparent even before becoming prime minister that the couple had suffered difficulties, writing in his memoirs Common Ground in 2014 that "our marriage isn't perfect, and we have had difficult ups and downs."
Gregoire Trudeau has reduced joint appearances with her husband in recent years, and traces of stress were visible.
Last year, on their wedding anniversary, she said on social media, "we have navigated through sunny days, heavy storms, and everything in between, and it ain't over."
"Long-term relationships are challenging in so many ways," she continued.
They did travel to London in May for King Charles' coronation and were present when US President Joe Biden visited in late March.