Jail Time for Those Who Sell Cannabis to Minors in Thailand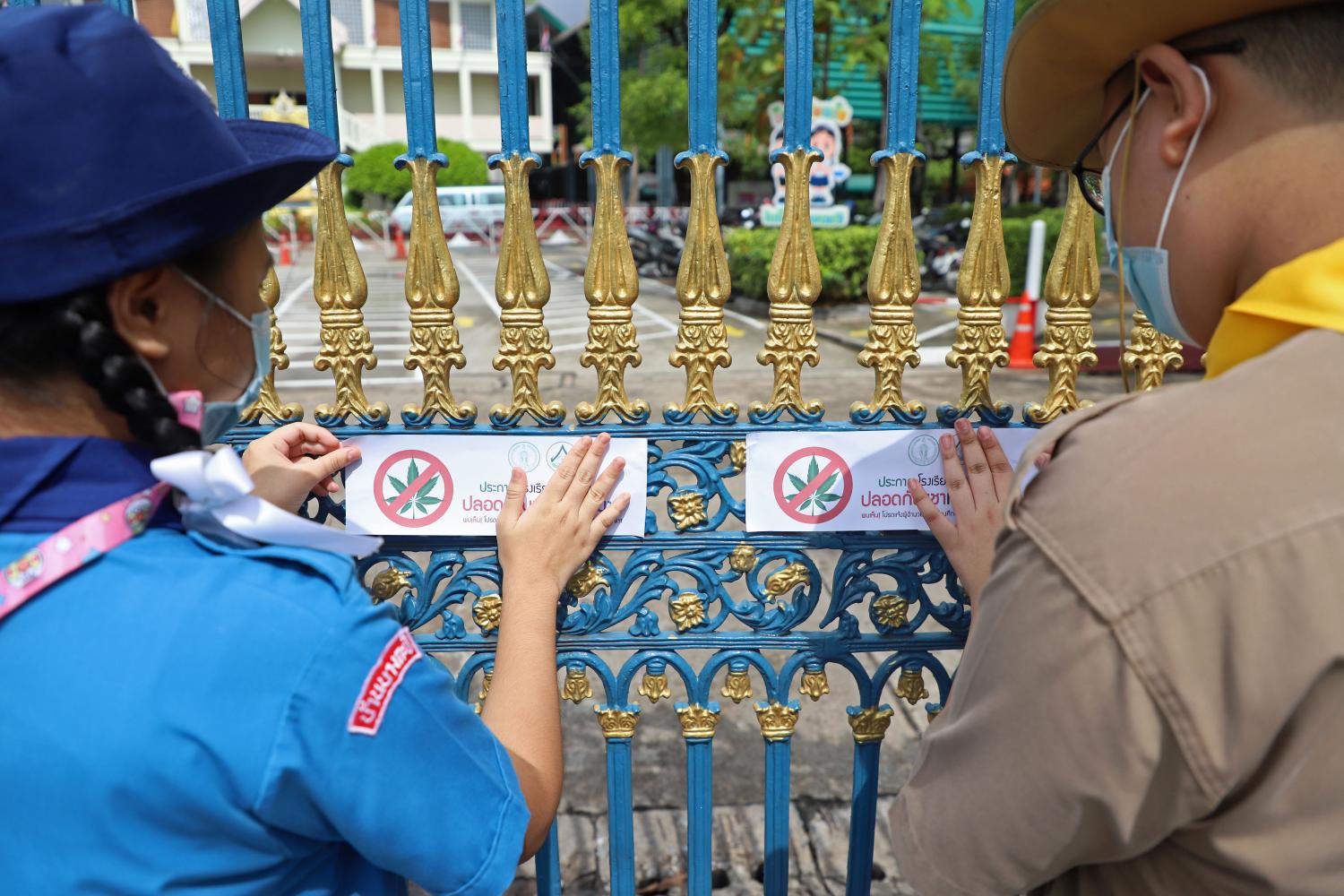 Thailand's Public Health Ministry has outlined new penalties for those found guilty of selling cannabis or weed-based products to minors and pregnant women.
In accordance with the Act on the Protection of Thai Traditional Medicine, anyone found guilty of selling or offering weed to people under 20 years old or pregnant women will face a minimum one-year jail term and/or fines up to 20,000 baht
The director-general of the Department of Thai Traditional and Alternative Medicine, Dr. Yongyos Thammawut, said a Public Health Ministry committee has agreed that the restriction will apply to all parts of the weed plant, including roots, stems, leaves, and buds.
When dining at restaurants, people can order dishes with cannabis as an ingredient, he said. "However, they need to watch out that children and the mentioned groups do not eat the cannabis-infused food."
He said additional announcements would be issued by agencies under his ministry to help prevent these groups from gaining access to cannabis pending the passage of a bill on cannabis and hemp that is available in parliament.
Dr. Yongyos said this is a temporary solution, but he hoped it would ease the problem. The ministry's objective is to ensure vulnerable groups are protected.
Closing loopholes in weed legislation
Public Health Ministry officials have heeded concerns over the matter and will submit proposals to parliament to improve the bill and close any loopholes, he said.
Thailand's delisting of hemp and cannabis was made official on June 9 following the publication of the Ministry of Public Health's announcement regarding the matter in the Royal Gazette.
As a result, cannabis and hemp are legal to produce, import, export, distribute, consume, and possess.
Thailand's narcotics control and suppression laws still regulate cannabis oil extracts containing more than 0.2% Tetrahydrocannabinol (THC), cannabis' psychoactive ingredient.
Foods infused with cannabis leaves
Meanwhile, in Thailand's north-eastern province of Khon Kaen, more than 100 people complained of dizziness and nausea after consuming food and drinks that were infused with marijuana.
According to health officials, most suffer only mild symptoms, but in one case a woman in Khon Kaen suffered psychiatric symptoms.
A campaign has been launched by the provincial health office in order to educate the public about the medical benefits of marijuana and its extracts, as well as the health risks associated with their recreational use.
Eateries have been urged not to use weed in food or drinks, although they are allowed to do so.
An unidentified woman in Buri Ram said she suffered a headache, nausea, and pain in her nostrils after eating noodles infused with cannabis leaves.
She suggested that food vendors and shop owners display a sign that warns customers if they sell marijuana-infused products.