Rain Hits Northern Thailand Quelling PM2.5 Air Pollution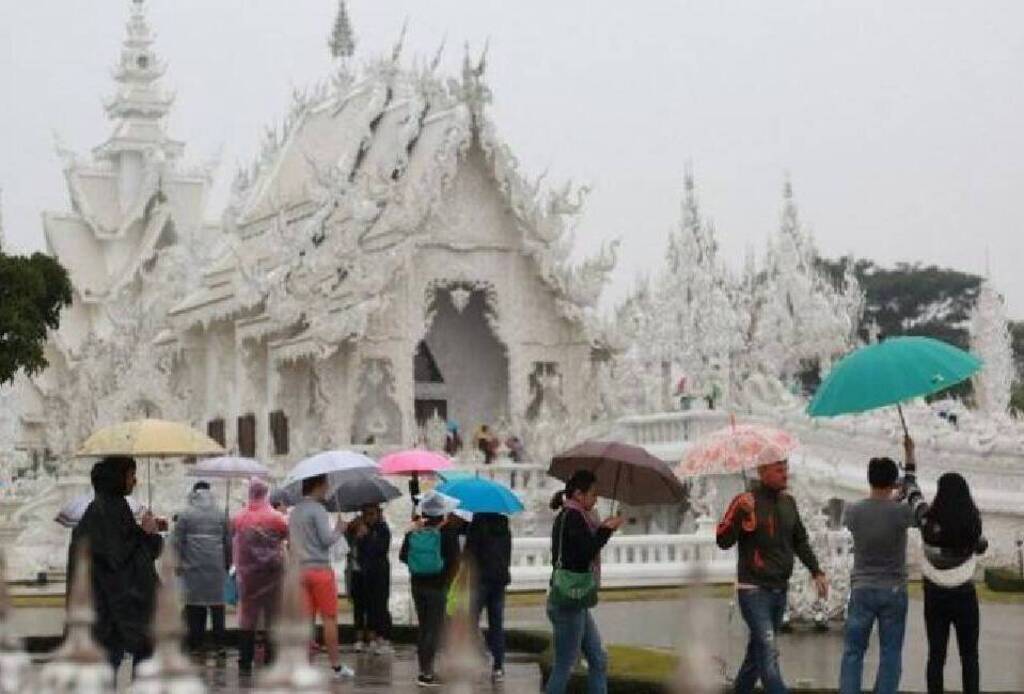 According to the Meteorological Department, a moderate high-pressure system from China swept northern Thailand on Sunday, bringing much-needed rain. People in northern Thailand have been warned to avoid large trees and unsecured billboards during severe summer storms.
The rain comes as authorities try to solve the problem of unhealthy levels of PM2.5 air pollution in Northern Thailand's Chiang Mai and Chiang Rai provinces. IQAir's latest global index named Chiang Mai the world's most polluted city for the second day in a row yesterday.
According to Iqair.com, Chiang Mai had an AQI of 212 in the morning and remained near the bottom of the table with a reading of 180 in the late afternoon, while its PM2.5 level was 161.3 microgrammes per cubic meter (g/m3), which is high enough to cause health complaints even among those who are not considered to be in an "at-risk" group.
Chiang Mai Governor Nirat Pongsitthaworn said state agencies are deploying resources to combat forest fires raging for about a week and have blanketed parts of the city with smoke. Winds, on the other hand, continue to blow smog into the city.
Thunderstorms expected to begin yesterday and last until at least tomorrow evening in the north will help to mitigate the fires and pollution slightly, according to the Meteorological Department.
According to the Geo-Informatics and Space Technology Development Agency (Gistda), there are 569 hotspots in the 17 northern provinces, 13 of which are in Chiang Mai.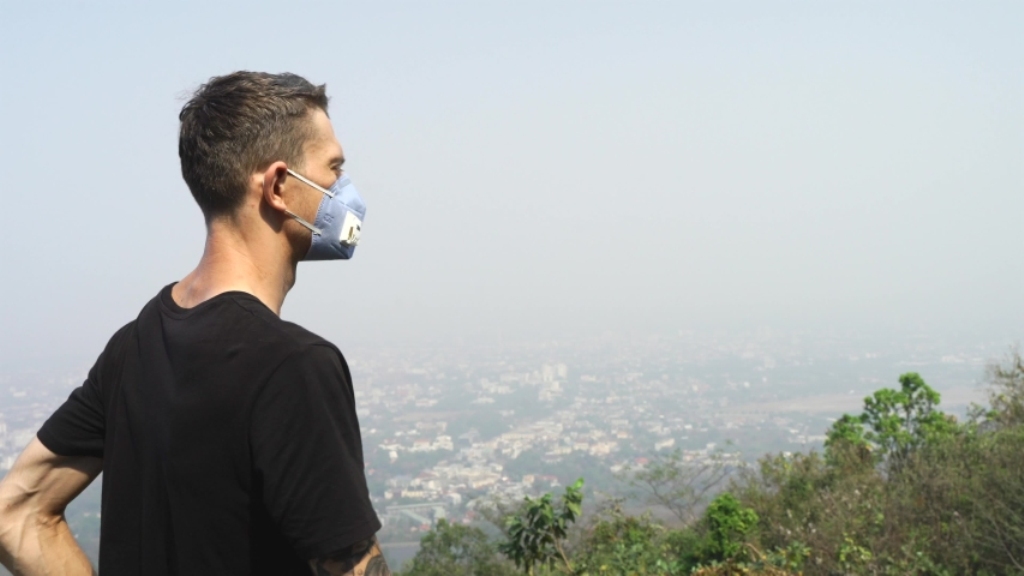 Solutions to End Northern Thailand's Haze Problem
Dr. Krittai Tanasombatkul, a 28-year-old lecturer at Chiang Mai University's Faculty of Medicine, wrote on Facebook that the government should support long-term plans to end haze pollution in Thailand.
He was recently diagnosed with advanced-stage lung cancer, possibly caused by the severe smog in Chiang Mai.
The young teacher said he regularly exercises, eats clean, sleeps well, and has never smoked. He was diagnosed after experiencing a persistent cough and breathing difficulties. I may not live long, but the girl who walked past me while I had radiotherapy yesterday should not have the same disease as me.
Meanwhile, the IQAir index shows Bangkok's air quality was ranked eighth worst in the world yesterday. The city was ranked tenth in the morning before rising to eighth with an AQI of 145 later in the day.
According to the Public Health Ministry, 1,449,716 Thais have been affected by pollution-related illnesses since the beginning of this year. Bangkok is home to 31,695 of those patients.
Work-from-home policies will be implemented in Bangkok if ultrafine particle pollution levels do not improve soon, said Interior Minister Anupong Paojinda on Saturday. As of Saturday, fine particulate matter (PM2.5) levels in Bangkok and many provinces were considered severe.
More than 50 Bangkok districts, including Bang Khun Tian and Din Daeng, entered the orange zone on Saturday, with PM2.5 levels ranging from 51 to 78 microgrammes per cubic meter (g/m3), according to Pollution Control Department (PCD) director-general Pinsak Suraswadi.
This increase in fine dust particles was caused by a sudden weather change in the capital, exacerbated by smoke from neighboring countries from forest hotspots.
PM2.5 Air Pollution to Increase in Bangkok
The PCD also advised city residents to monitor dust levels, particularly between March 15 and 18, when the problem could worsen due to wind blowing fine dust particles from areas outside the capital.
If the PM2.5 problem does not improve soon, people in Bangkok may be asked to work from home, as previously suggested by City Hall. The measure will also keep many vehicles off the road, reducing pollution. The policy will be implemented, beginning with people in the private sector and then expanding to government offices if the situation does not improve.
Praphan Phongkiatkul, president of the Indoor Air Quality Association, also advised people to wear face masks as a first line of defense.
Strict measures have been implemented to reduce fine PM2.5 dust pollution caused by slash-and-burn practices in forests, farming areas, and industrial and construction activities in the city and provinces. A ban on certain types of vehicles entering roads at certain times may also be considered.
Earlier yesterday, Prime Minister Prayut Chan-o-cha took a helicopter tour over border forest areas where slash-and-burn activities were common. On Thursday, he urged farmers to stop burning crops and contribute to the reduction of dust pollution.
According to Athapol Charoenshunsa, acting chief of the Department of National Parks, Wildlife, and Plant Conservation, bushfires, particularly in Kanchanaburi, has exacerbated dust pollution, driving tourists away. He claims that at least 30% of visitors have avoided key tourist attractions in the province since the dust problem began.