Pepperdine University 4 Students Killed By Driver On Pacific Coast Highway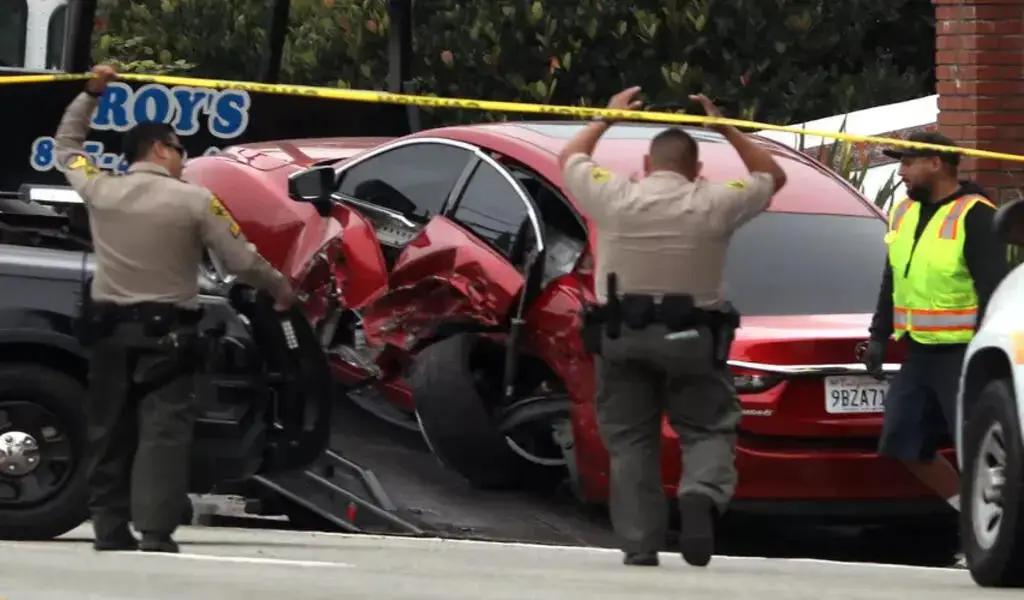 (CTN News) – As a group of four Pepperdine University seniors were meeting up with friends on the Pacific West Highway (PCH) in Malibu, California, four people tragically lost their lives.
Capt. Jennifer Seetoo, a spokesperson for the Los Angeles County Sheriff's Department, said at a press conference that the incident happened at around 8:30 p.m. in the 21600 block of the 210 Freeway.
According to Seetoo, Fraser Michael Bohm, 22, "lost control of his vehicle" and swerved toward the shoulder of the north side of the highway after losing control of it.
The car that he was driving collided with three parked cars, which then hit the four students who were standing on the side of the road by the vehicles as the car hit them. According to officials, the two students – who were there to meet up with other people – were pronounced dead on the scene, according to reports.
Bohm, who suffered minor injuries as a result of the crash, was arrested on charges of vehicular manslaughter and gross negligence as a result of the accident. As a result of the crash, he was released pending further investigation into what caused the accident.
By far, speed is the most significant factor contributing to collisions along PCH, according to Seetoo, as reported by NBC News. "It has a Pepperdine University in it – it's a college town." "It is a town – it's a college town."
There have been too many deaths on this stretch of highway in the past few years," she told KTLA, according to the report. In her words, "We are working with the community to make sure that the people are educated about the dangers of PCH, and that they slow down if they have to drive through it."
A news release from Pepperdine University, located about four miles north of the crash site, identified the four female students who died in the crash as seniors Niamh Rolston, Peyton Stewart, Asha Weir, and Deslyn Williams.
According to University President Jim Gash in a message to the Pepperdine University community, "To the students who loved, lived with, and were in community with the departed members of our Pepperdine University family, my heart is broken with yours," said Gash. It is with great sadness that I join you in your grief as we process this profound loss.
There will be a prayer service honoring the four students on Thursday at 10 a.m. This service will be open to all Pepperdine University community members.
In the midst of this tragedy, Vice President for Student Affairs Connie Horton stated, "We stand together as a community and turn to our faith and each other for strength and comfort."
As she concluded, "each departed student brought a unique and valuable contribution to the Pepperdine University, and we deeply regret not being able to fulfill their hopes and aspirations."
SEE ALSO:
"All The World Is Blind": Supporters Of Hezbollah Rally In The Streets Of Beirut