Revolutionize Your Travel Finances with YouTrip: The Ultimate Travel Companion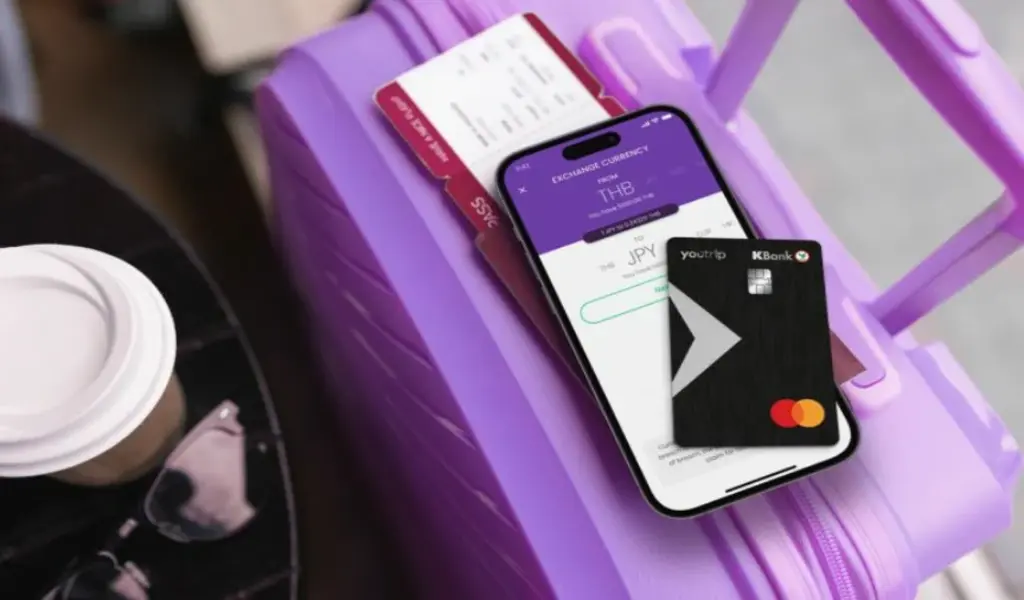 (CTN News) – Traveling has become an integral part of our lives, providing us with opportunities to explore new cultures, meet interesting people, and create unforgettable memories.  While the joys of traveling are undeniable, managing finances across borders can be a daunting task. Currency conversion, hidden fees, and unfavorable exchange rates can quickly turn your dream vacation into a financial nightmare. But what if there was a solution that could simplify the way you handle money while traveling? Enter YouTrip, the ultimate travel companion.
What is YouTrip?
YouTrip is a revolutionary mobile wallet and multi-currency travel card that has transformed the way travelers manage their money overseas. It was founded in 2016 by a team of visionary entrepreneurs and launched in Singapore in 2018, with a simple yet powerful mission: to make currency exchange and overseas spending hassle-free.
How Does YouTrip Work?
YouTrip is a mobile application that operates in tandem with a physical Mastercard. It allows users to store multiple currencies in their accounts and make payments in foreign countries with ease. Here's how it works:
Account Setup: To get started with You Trip, users need to download the app, sign up for an account, and verify their identity.
Fund Your Account: After successful verification, users can load money into their You Trip account. YouTrip supports multiple currencies, enabling travelers to exchange their home currency for the currency of their destination.
Real-time Exchange Rates: You Trip uses real-time Mastercard exchange rates, ensuring users get competitive rates without any hidden fees.
Seamless Payments: Once funds are loaded, users can use their You Trip Mastercard for purchases in both local and foreign currencies. The app automatically selects the appropriate currency wallet to debit, based on the transaction location.
Expense Tracking: You Trip provides real-time transaction notifications and a detailed expense-tracking feature, allowing users to monitor their spending while on the go.
Top-Up Anytime: Should your balance run low, you can easily top up your account within the app.
The Advantages of Using YouTrip
No Foreign Transaction Fees: One of the most significant advantages of YouTrip is its zero foreign transaction fees. Users can shop, dine, and make transactions in foreign countries without worrying about additional charges eating into their budget.
Competitive Exchange Rates: You Trip offers competitive real-time exchange rates, ensuring that users get the most value for their money. The rates are often better than those offered by traditional banks or money exchange services.
Multi-Currency Convenience: You Trip allows you to store multiple currencies in your account, making it perfect for travelers who visit different countries during a single trip or frequently jet off to various destinations.
Secure and Safe: YouTrip employs top-notch security features to protect user data and transactions. This includes transaction notifications, in-app card locking, and the ability to control the card's usage directly from the mobile app.
Budgeting Made Easy: The app's detailed expense tracking feature helps users manage their travel budgets effectively. It provides insights into spending patterns and helps avoid unnecessary expenses.
Global Acceptance: YouTrip Mastercard is widely accepted around the world, making it convenient for travelers in most countries.
Instant Top-Ups: Users can add funds to their YouTrip account instantly, ensuring they never run out of money during their travels.
Travel Insurance Benefits: YouTrip offers users the option to purchase travel insurance through the app, providing extra peace of mind during their journeys.
Innovative Features
YouTrip continuously updates its platform to provide users with the latest in financial technology. Some of the innovative features that set YouTrip apart include:
Auto-Savings Round-Ups: Users can enable round-up transactions, where every purchase is rounded up to the nearest dollar, and the spare change is saved. This is a great way to accumulate savings without even noticing.
PayAnywhere: YouTrip is more than just a travel card; it's a versatile payment solution for your everyday life. Users can make online purchases and even pay for rideshares like Grab and Gojek in Singapore.
Split Bill Feature: Splitting bills with friends or fellow travelers has never been easier. YouTrip allows you to split expenses with your contacts directly within the app.
ATM Withdrawals: YouTrip cards can also be used to withdraw cash from ATMs abroad, with no additional withdrawal fees.
Conclusion
YouTrip has redefined the way we manage finances while traveling. It offers a seamless, secure, and cost-effective solution for all your international transactions, ensuring you get the most out of your travel experiences.
With its competitive exchange rates, zero foreign transaction fees, multi-currency capabilities, and innovative features, YouTrip truly is the ultimate travel companion. Say goodbye to the hassles of foreign currency and hidden fees, and say hello to a new era of stress-free international travel with YouTrip.
Related CTN News:
Canada's intelligence tells another Sikh leader that India wants to kill him