Thailand Increases Border Security as Drug Labs in Myanmar Ramp Up Production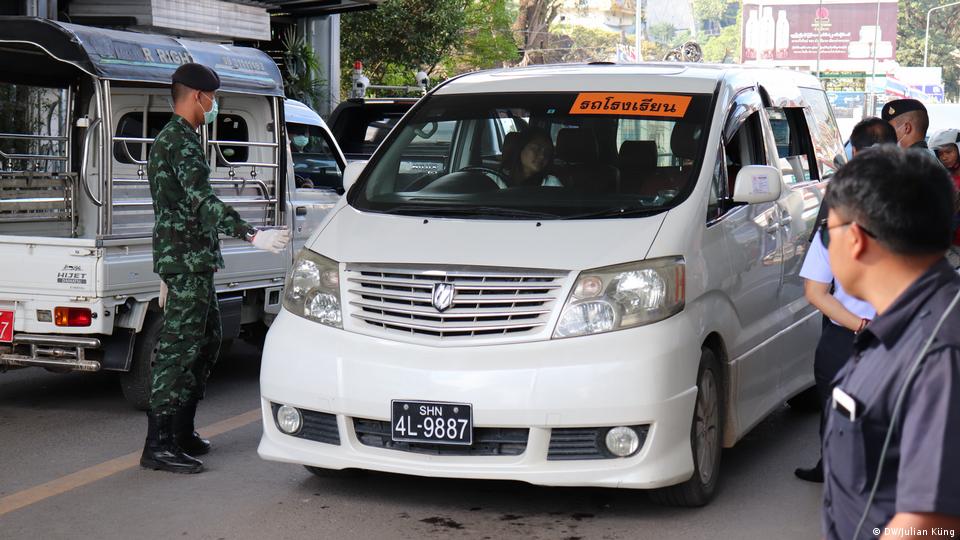 Thailand's army has increased security along the country's northern border in response to reports of increased quantities illegal drugs entering the country from Myanmar, which is also said to be home to an increase in opium-growing.
Thailand's Northern Border Narcotic Control Centre (NBNCC), reported that the Division 3 force has used unmanned aerial vehicles, remote sensing technology, and army sniffer dogs, as well as increased manpower, to combat the illegal trade.
Saying that, while Myanmar and China have their own drug-suppression measures, Thailand's drug situation has not improved.
Narcotics production is now faster and less expensive, making the product more accessible, particularly through online dark web sales. There are 29 districts. Recent drug smuggling activity has been reported in provinces in the northern and northeastern regions.
Thirteen districts in Chiang Mai, Chiang Rai, and Loei are designated as having a serious narcotics problem, with nine districts in Chiang Rai, Chiang Mai, Mae Hong Son, and Phayao designated as having medium-high levels of illicit drug trading.
According to intelligence sources, some ethnic groups were also involved in drug rings, with many drugs smuggled from Myanmar are for clients in Thailand as well as Malaysia and Taiwan.
Authorities believe that earnings were used to support Myanmar's ethnic troops, such as the United Wa State Army and the Karen National Liberation Army, in their border conflicts with Thailand.
Since October, the Office of the Narcotics Control Board has laid charges in 219 narcotics cases, with 233 suspects arrested and nearly 432 million baht in property seized, 362,888,336 pills of methamphetamine, were seized along the northern border last year, along with 5,418 kg of crystal methamphetamine, and 252kg of heroin.
However, opium cultivation appears to be decreasing slightly as a result of arrests in the region. According to Narcotics Control Board officials, 121 opium plots totaling 55 Rai have been discovered in the northern region since the end of last year.
Thai-Myanmar Border Closed
Meanwhile, following clashes between the Myanmar military and junta opponents, Thai authorities temporarily closed a border checkpoint between Mae Sot district of Tak province and Myawaddy in Myanmar on Saturday.
Many Thai and foreign visitors planning to visit Myanmar have been impacted by the closure. Thai nationals who had crossed earlier in the day were allowed to re-enter, but they are currently barred from returning to Myanmar.
A Thai national was injured in clashes between Myanmar soldiers and the People's Defence Forces (PDF) and the Karen National Union on Friday, according to Thai authorities. (KNU). He was later identified as 55-year-old Sitthinon Muangsuk.
Tak residents who travel to Myanmar on a regular basis for business confirmed the reports of clashes. Over 300 cargo trucks that were ready to deliver goods to Myanmar are now stranded on the Thai side. In response to the rebel activity, the Myanmar army is said to have planted explosives on its side of the border.
With PDF forces reportedly encircling a business district in Myawaddy, the Myanmar military has dispatched fighter planes and helicopters to halt their advance. Despite the danger, Tak border officials have assured the public that the closure is only temporary and will be lifted once the situation improves.
During a raid on buildings in Mae Sot on Wednesday, authorities detained 83 illegal migrants from Myanmar and seized military equipment and medical supplies.
The raid was carried out in response to intelligence reports that the premises had been used as a safe haven for members of anti-regime groups in Myanmar, specifically members of the PDF who had fled across the border.
Although the status of those detained has not been updated, Amnesty International urged Thai authorities not to deport them on Friday.
"Thai authorities must not deport Myanmar nationals back to a country where they risk imprisonment, torture, or even the death penalty at the hands of the Myanmar military," the human rights organization said in a statement.