Myanmar Military Launches Airs Strike on Innocent Women and Children, 8 Dead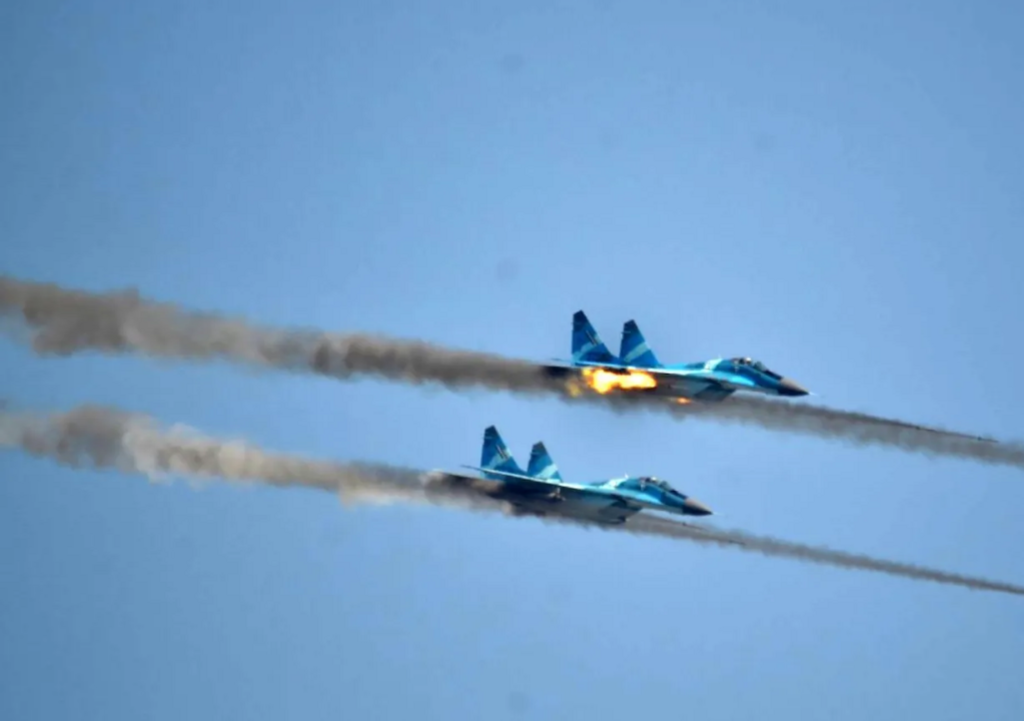 An military air strike on a village in northwest Myanmar has left at least eight civilians, including children dead, according to a human rights group, and ethnic minority leaders.
Myanmar has been in turmoil since a coup two years ago, with ethnic minority armies and resistance fighters challenging the military's rule, to which the military has responded with air strikes and heavy weapons, including in civilian areas.
According to the Chin Human Rights Organisation (CHRO) and the Chin National Front, four bombs were dropped on a Khuafo, a village of about 60 households in Chin State, bordering India.
Both groups reported that two children, ages three and nine, were among the dead. Reuters was unable to independently verify the accounts, and a junta spokesperson could not be reached on Friday.
According to Salai Mang Hre Lian of the Chin Human Rights Organisation (CHRO), there are no resistance fighters in the village.
"As a result, we can conclude that it was a deliberate attack directed at civilians," he said.
Pictures shared by the CHRO, which Reuters could not verify, showed damaged houses and the bodies of two children in coffins made of wood planks. According to news outlets Myanmar Now, the Irrawaddy, and BBC Burmese, ten people were killed in the incident, including women and children.
According to a spokesperson for the Chin National Front (CNF), ten people were killed and twenty were injured, and there had been no fighting in the area for the previous 20 days.
The military has denied international accusations of atrocities against civilians and claims to be fighting "terrorists" out to destabilize the country. According to the United Nations, violence has displaced at least 1.2 million people.
Before a massive military parade on Monday, coup leader Min Aung Hlaing vowed to destroy armed resistance groups and urged foreign countries to support his efforts to restore democracy, including the holding of elections.
How Much of Myanmar Does the Junta Really Control?
It's both interesting and critical to understand how much of Myanmar the junta truly controls. Opposition forces, including a parallel government and ethnic revolutionary organizations, claim to control more than half of the country, the Irrawaddy reports.
According to the Special Advisory Council for Myanmar (SAC-M), the regime only controls 72 of the country's 330 townships.
In a rare public admission that the country is not completely under the junta's control, regime chief Min Aung Hlaing stated at a National Defense and Security Council meeting in February that 198 townships were completely peaceful, adding that security had to be a priority in 67 townships and that another 65 needed serious security measures.
"Some rural areas also require more security," he added.
He did not specify which townships fell into which category. Most importantly, Min Aung Hlaing's claim that 198 townships are "100% peaceful" should be taken with a grain of salt because:
It basically means that the junta controls areas where there is no fighting. However, it should be noted that there are some areas controlled by ethnic armed groups that are free of fighting but lack the regime's authority. The United Wa State Army, for example, is not under the control of the junta.
The same is true for the majority of Rakhine State's townships today, where fighting between junta troops and the Arakan Army (AA) is no longer reported, but the regime's control is limited to the state capital Sittwe. Other areas of the state are under the control of the AA. As a result, we should not be under the impression that the regime has complete control over those 198 townships.
In general, as in Rakhine State, the regime's administration or control is limited to capitals in the majority of the country's states and regions, including anti-regime strongholds like Sagaing Region.
The regime's stronghold is in Myanmar's capital, Naypyitaw. As a result, it is unquestionably under the regime's control. There is no fighting in Yangon, but there are still occasional hit-and-run attacks on regime targets.
Despite Min Aung Hlaing's claim, given the situation on the ground, it is still possible to estimate which parts of the country are not affected by fighting and which are being ravaged by junta troops and resistance forces.
This map shows where they are: