Huge Drop In Dollar Price in Pakistan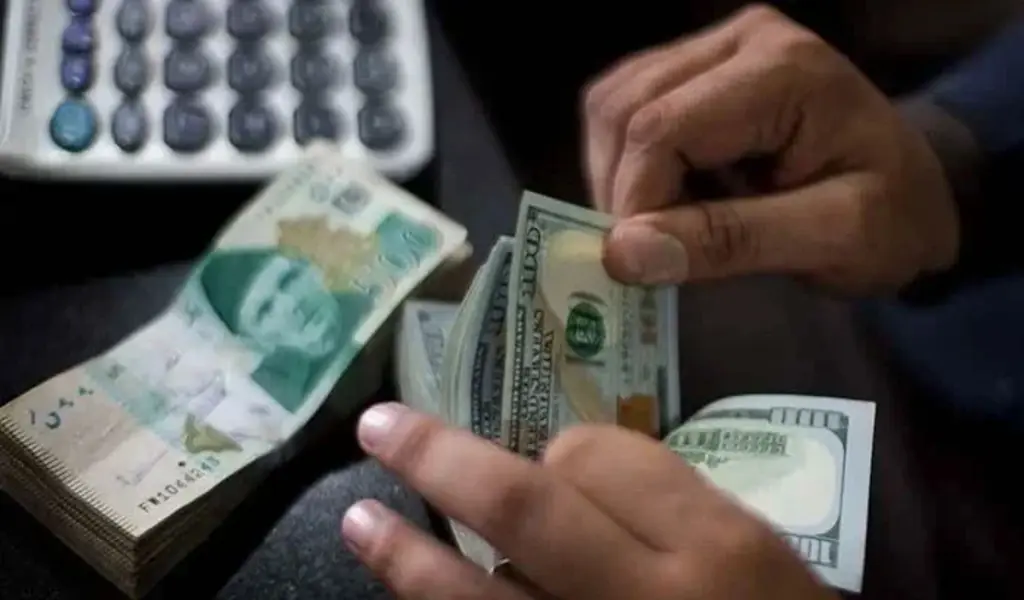 (CTN News) – The Pakistani currency is witnessing a remarkable resurgence, reaching a three-week high below Rs300 against the US dollar, specifically at Rs299.89/$ in the interbank market. This rally, spanning five consecutive working days, has seen the rupee appreciate by 0.42%, or Rs1.27, against the US dollar, according to data from the State Bank of Pakistan (SBP).
This resurgence was largely anticipated by market analysts, owing to increased demand for the rupee and a boost in the supply of foreign currency.
Market reports suggest that supplies of foreign currencies surpassed demand, as both exporters and banks actively converted foreign currencies into the strengthening local currency. The outlook for the rupee's stability within the Rs295-300/$ range has further reinforced this positive trend.
Interbank closing #ExchangeRate for today https://t.co/MfoTzkTVkZ#SBPExchangeRate pic.twitter.com/pSllzOxdht

— SBP (@StateBank_Pak) September 13, 2023
Factors Behind the Rupee's Rebound:
Several factors have contributed to the Pakistani rupee's recent rebound:
Worker Remittances: An influx of worker remittances from overseas Pakistanis has significantly bolstered the country's foreign exchange reserves. These remittances have played a pivotal role in shoring up the rupee's value.
Government Efforts: Recent government initiatives aimed at curbing the black currency market in Pakistan have been instrumental in preventing further depreciation of the currency. A crackdown on currency smugglers and actions against exchange companies engaged in illicit activities have contributed to this stabilization.
Recent Performance and Recovery:
Over the past five days, the Pakistani rupee has collectively strengthened by 2.40%, equivalent to Rs7.21, in the interbank market. This resurgence comes after a challenging period during which the rupee depreciated by slightly over 6%, approximately Rs18.50, during the initial three weeks of the caretaker government's tenure, hitting an all-time low of Rs307.10/$ on September 5. The rupee's decline during this phase was largely attributed to foreign currency smuggling, especially to Afghanistan.
Open Market Scenario:
In the open market, the domestic currency's value remained constant at Rs300/$ on a day-to-day basis, ending a six-day winning streak, as reported by the Exchange Companies Association of Pakistan (ECAP). In the preceding six days, the rupee had remarkably regained 9.33%, amounting to Rs28, in the retail market, according to ECAP.
Conclusion:
The recent recovery of the Pakistani rupee against the US dollar signifies positive developments in the country's currency market. Factors such as increased demand, a surplus of foreign currency supplies, worker remittances, and government actions to combat illicit currency activities have collectively contributed to this rebound.
The rupee's newfound stability is promising for Pakistan's economic prospects, with the hope that it can be sustained within the Rs295-300/$ range in the near future.