Fire at Wat Khlong Rai Temple in Northern Thailand Injures Monk 58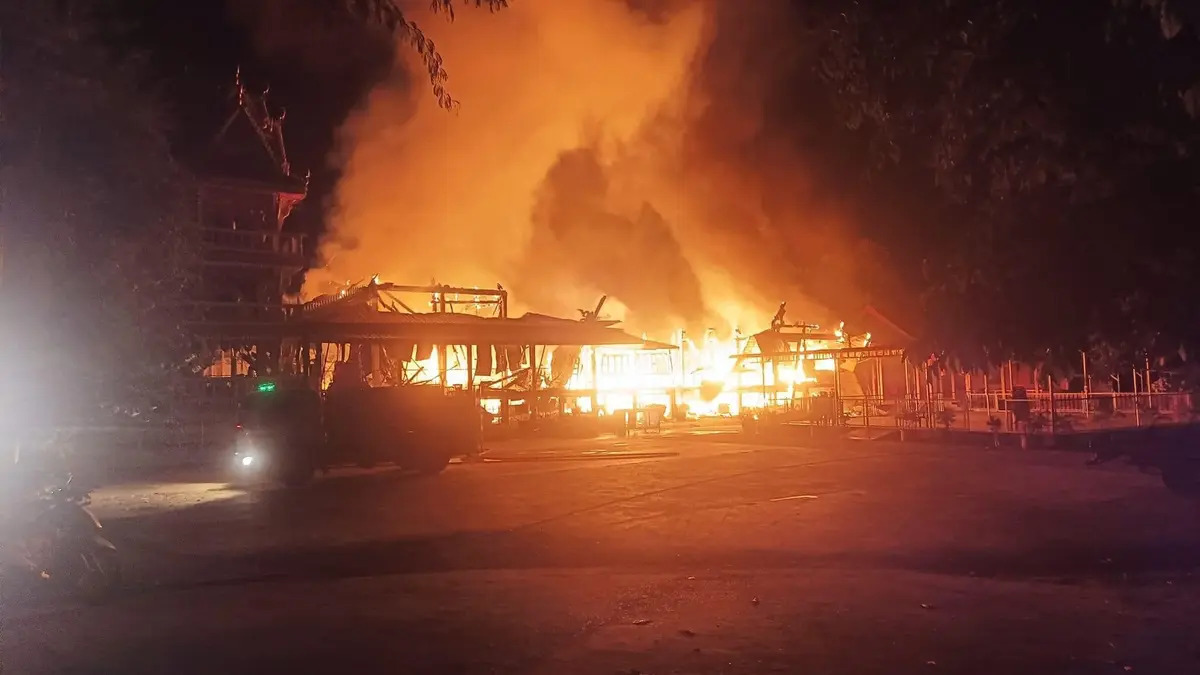 A fire broke out early Friday at Wat Khlong Rai Temple in northern Thailand's Phitsanulok province, entirely destroying the main sermon hall and ten monks' residences. One monk was burned on his arms and torso.
The abbot of the temple, Phra Khru Pairote Sunthornkit, said the fire started around 3 a.m. in the kitchen and swiftly spread, devouring the sermon hall, a historic wooden building used for religious activities, and ten neighbouring wooden cottages for monks.
Ten fire trucks from nearby administrations were deployed to the temple, and the fire was put out in approximately an hour, despite the fact that the sermon hall and monks' houses were completely destroyed.
Phra Wuthi Pongtamo, 58, was burned on the arms and torso. He was sent to the Bang Rakam Hospital.
The initial estimate for the damage was ten million baht. An inquiry into the cause of the fire was underway.
Temple Burns in Lampang
An historic wooden chapel at a temple in Thailand's northern province of Lampang burned down in February.
The abbot of Wat Phae Luang reportedly told police that the 170-year-old teak wood chapel was being renovated in preparation for a Yok Cho Fah ceremony, and that no one was in the chapel at the time of the fire, despite some witnesses claiming to have seen flames on the roof.
Cho Fah is an ornamental ornament that is used to embellish both ends of the roof of a temple.
Several fire trucks were dispatched to the temple, and it took firefighters around 40 minutes to extinguish the fire.
Two wood-carved Buddha sculptures considered to be hundreds of years old were saved from the church, but they had suffered considerable fire damage.
Man Commits Suicide by Setting Himself Afire at Local Temple