FDA Warns of Risks as Children are Hospitalized for Consuming High-THC Cannabis Cookies in Thailand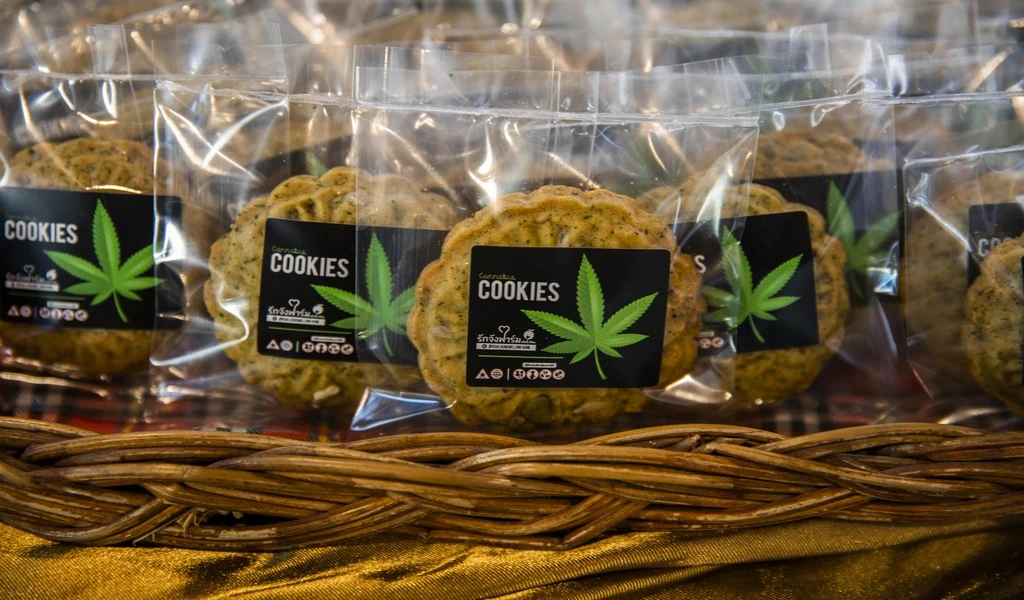 (CTN News) – After several children in southern Thailand were hospitalized after eating cannabis-infused sweets, the Food and Drug Administration (FDA) warned parents.
Chocolate cookies containing high amounts of psychoactive tetrahydrocannabinol (THC) were reported to the FDA after children ate them.
According to the Bangkok Post, the cookies were marked "Twix Chocolate and THC 600 MG PER BAG PER 2 Cookies," and they were thought to have been smuggled into the country because they were neither legally imported nor sold online.
Unregulated Cannabis Edibles Pose Health Threats to Children in Thailand
The Food and Drug Administration has tested some biscuits and determined that they do not meet their standards. The FDA has mandated that any THC product contain less than 1.6 milligrams per bottle, package, or sachet.
Women who are pregnant or nursing, infants, people with allergies, and those sensitive to THC or CBD should all receive clear warnings and information about safe consumption on product labels.
Because of the potential for drowsiness, the caution should also suggest waiting at least 12 hours before driving after using the product.
There is not just one source for the violence in southern Thailand.
A kid accidentally ingested some cannabis jellies in February, sending them to the hospital with intense palpitations and an irregular heartbeat.
Just weeks after cannabis was decriminalized in Thailand on June 9, the Royal College of Paediatricians of Thailand and the Paediatrics Society of Thailand voiced their worries.
FDA Deputy Secretary-General Urges Caution in Purchasing Cannabis Products in Thailand
Several toddlers, including one only three years old, reportedly experienced life-threatening symptoms after consuming cannabis.
A relative had kept some cannabis in cookies, and the 3-year-old daughter ate part of one. The child allegedly became lethargic and subdued, but she fully recovered after receiving medical care at the hospital.
A 16-year-old Bangkok resident with a history of mental illness was also engaged in an incident. He threw up after consuming cannabis-infused cocoa. The kid's anxiety led to hallucinations.
In the other reported incidents, the teens' adverse response to cannabis resulted from smoking the drug, and not eating it.
Dr. Withid Sariddeechaikool, the FDA's deputy secretary-general, has urged shoppers to stick to goods given the agency's stamp of approval and to check ingredient labels thoroughly before making any purchases.
Hemp and cannabis-infused foods must include a food marking and a serial number. Cannabinoids are only legal for purchase by those at least 20 years old.
Related CTN News:
Chang Beer: Exploring The Refreshing Taste Of Thailand
How To Become A Lawyer: A Comprehensive Guide For Aspiring Legal Professionals
How Would I want to Enjoy JINRO Soju the Most?